HERBOLD: Updates from SDOT on Reconnect West Seattle
HERBOLD: Updates from SDOT on Reconnect West Seattle
Sat, 09/19/2020
In her letter to constituents District 1 City Councilmember Lisa Herbold offered an update on the Seattle Department of Transportation's (SDOT) efforts to Reconnect West Seattle.
"SDOT has completed the Reconnect West Seattle Implementation Plan. Over 17,000 people responded to the survey and neighborhood prioritization ballots.  
The plan lists projects completed or in progress;  planned for completion during the rest of 2020; and projected planned for 2021.  
Here are the project prioritization lists by neighborhood: 
Highland Park, Roxhill, S Delridge, Riverview projects 
Bike network connectivity projects 
Here's a map of where the projects are located: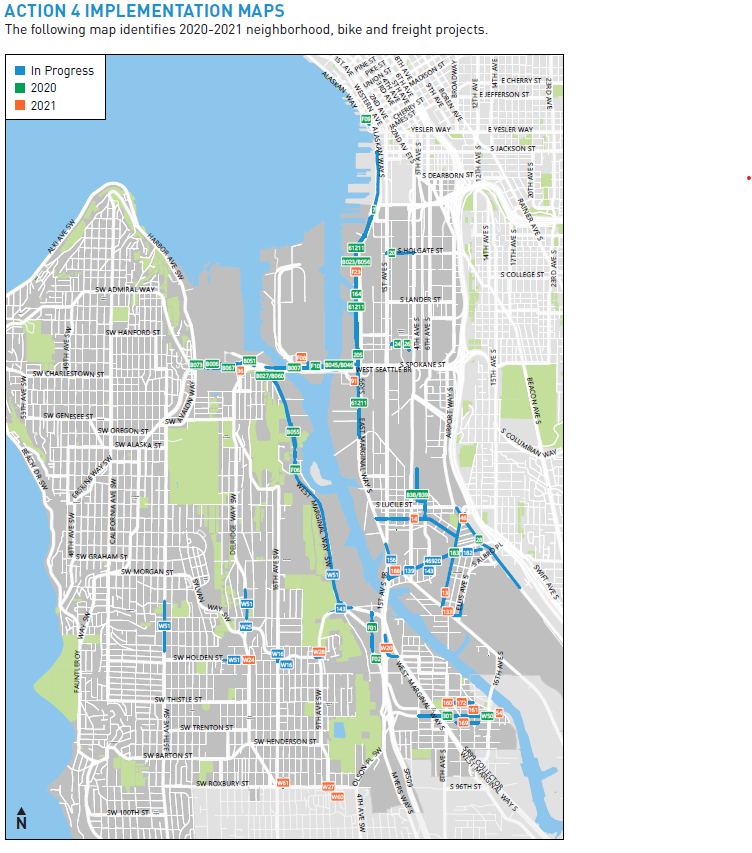 SDOT also indicated it will expand the Home Zone Program to coordinate, combine, and deliver safety and speed reduction efforts. Current pilot projects exist in South Park and Broadview.

The projects are designed to address the closure of the bridge, and reduction in the number of available lanes to cross the Duwamish; there were formerly 21 vehicle travel lanes; now there are 12 lanes open 24/7, with the two lanes of the lower (Spokane) Street bridge open from 9 p.m. to 5 a.m.:
As noted last week, the freight plan included a project that received significant pushback from constituents; the proposal was to install a freight-only lane on West Marginal northbound. The plan published yesterday says "implement freight treatments". The Community Task Force will discuss West Marginal Way on September 23rd.

SDOT also announced a "refresh" to the East Marginal Way bike lane, which travels between South Spokane Street, and South Atlantic Street. This is a key corridor for bike access from the lower bridge to points north.

The link includes a video of what the bike lane looks like heading southbound: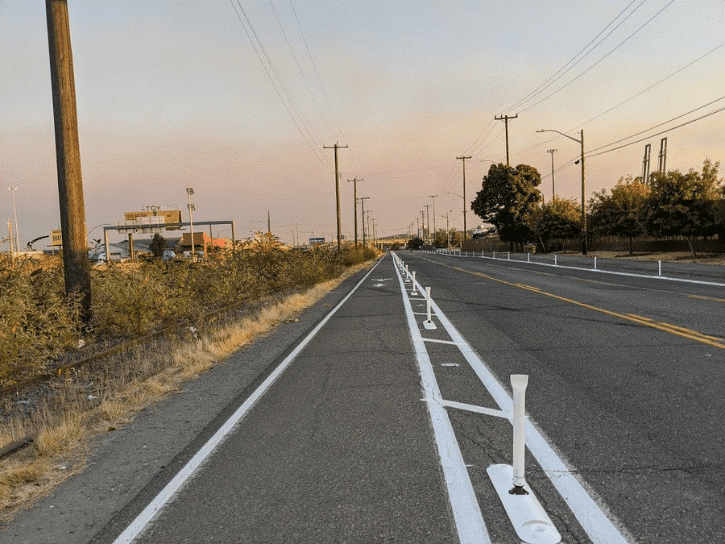 The most recent traffic data shows continuing heavy traffic on Highland Park Way and West Marginal, and levels above pre-COVID numbers on the South Park Bridge, WSDOT's 1st Avenue South Bridge, SW Roxbury, and South Michigan in Georgetown: