Holiday Rainbow Trivia with Sylvia O'Stayformore via West Seattle Senior Center
Holiday Rainbow Trivia with Sylvia O'Stayformore via West Seattle Senior Center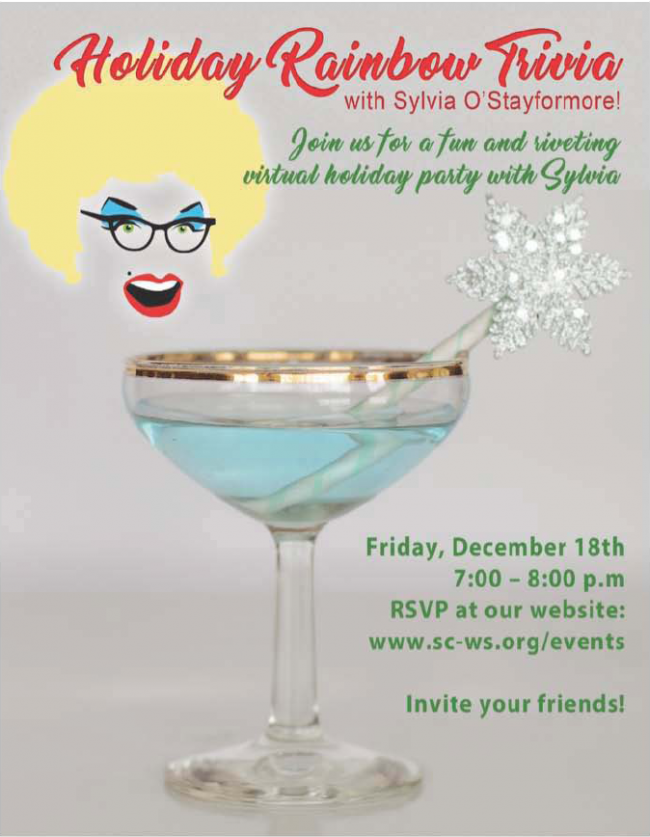 Mon, 12/07/2020
Join your friends at the West Seattle Senior Center on Dec. 18 for a fun and riveting virtual holiday party with Sylvia. We want to bring some holiday cheer to all of our members and friends. And nobody does that better than Sylvia! So invite your friends, pick up some food and beverages from a local restaurant, get dressed up and join us virtually. You'll be entertained with holiday music and plenty of cheer,
Rainbow BINGO style. The event is free to members and the community.

Friday, Dec. 18, from 7-8 p.m.