Car fire in White Center consumes vehicle
Car fire in White Center consumes vehicle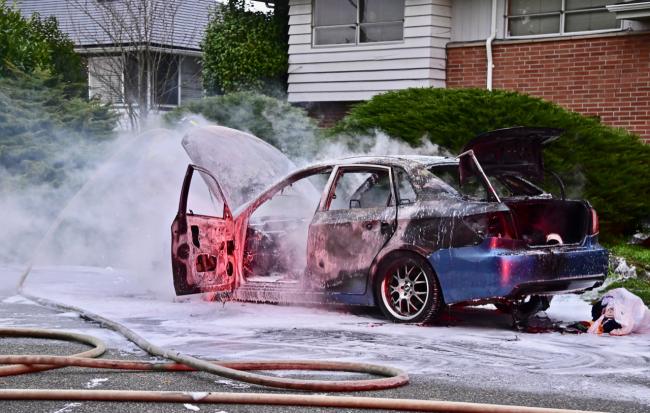 Fri, 12/18/2020
A car fire that started while it was being driven ended up completely destroying the vehicle in White Center Friday afternoon around 3:30pm
Two men were in the car and the driver said, "We had been working on the A/C trying to get it to work and we were coming up here from Taco Time when we saw that the light came on and said, "Hey it's working" then we smelled smoke and had to get out." They pulled over near 21st SW and SW 100th and jumped out of the by then flaming vehicle.
The resulting fire fully engulfed the vehicle but the North Highline Fire Department arrived and applying chemical flame retardants and water, getting it under control but it remained hot and smoking.
The driver said he has insurance but the exact cause and full cost of the damage was not immediately known.