Wind does some damage at the Westy and Beveridge Place Pub
Wind does some damage at the Westy and Beveridge Place Pub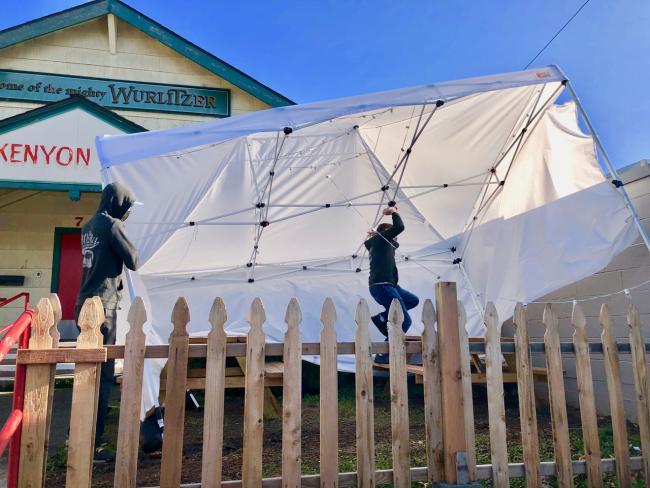 Wed, 01/13/2021
The windstorm on January 12 that saw wind gusts over 75mph at the Space Needle cut the power for tens of thousands of people in the greater Seattle area. It also did some damage locally. The power line break at East Marginal Way near South Myrtle saw multiple poles down. The Westy Sports and Sprits lost one of their large tents and ten seats but surprisingly their smaller "igloo style" tents were ok.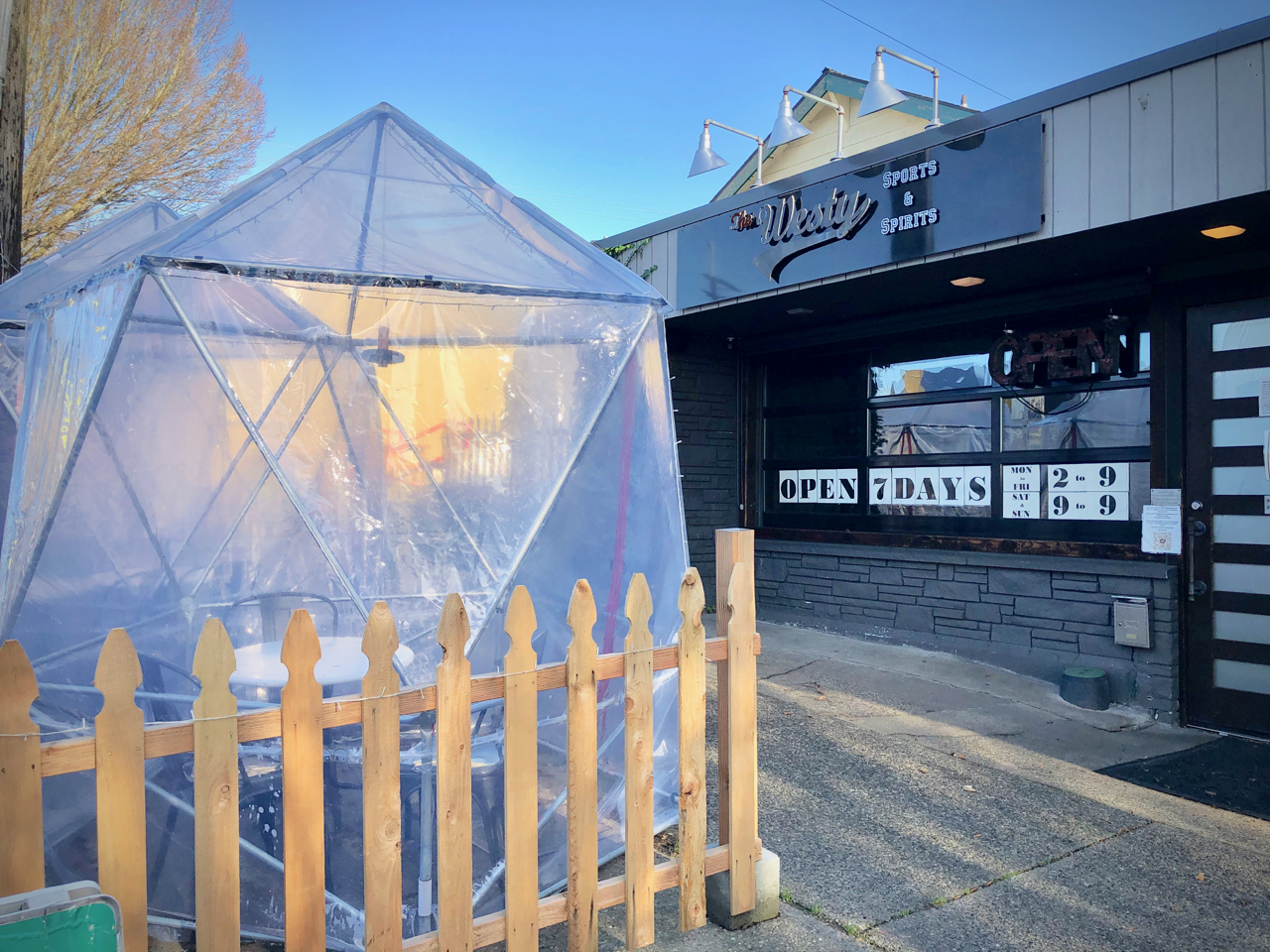 Co-Owner JP Vidican said they will still have seating from 2 to 9 pm with an 1 hour 45 minutes allowed per reservation which includes a 15 minute cleaning and ventilation period between seatings.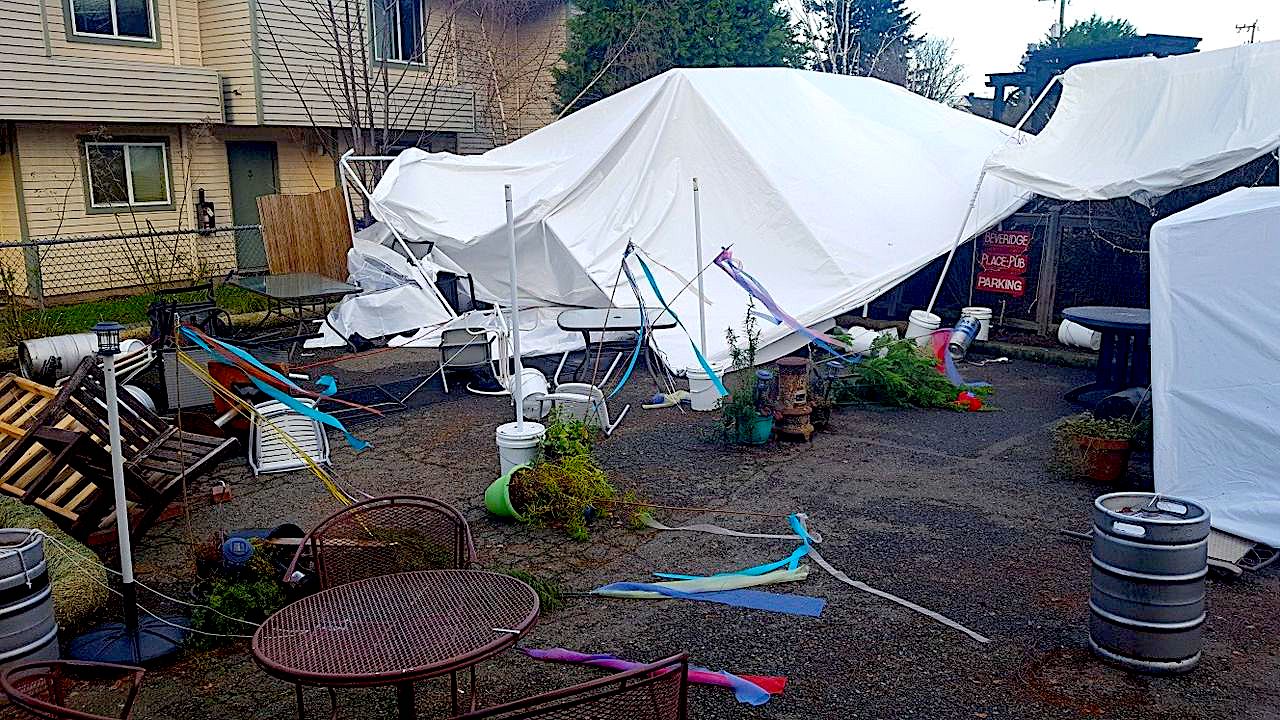 Beveridge Place Pub in the Morgan Junction also lost a big tent overnight (and ten seats) but said they would be open by 3pm.