Street tacos are back on Alki at TacoNTAINER
Street tacos are back on Alki at TacoNTAINER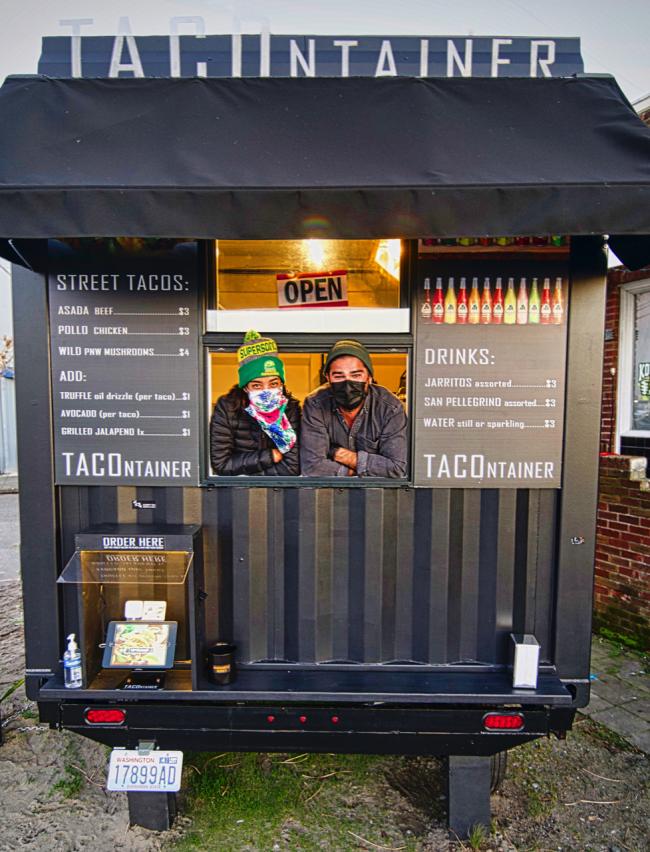 Mon, 01/18/2021
Sometimes you just want a really tasty bite. More often than not that need is best filled with a taco. Victor and Samantha Savcenco have just opened a new food trailer at 58th SW and Alki Ave SW that features Tacos. They came up with the idea to start the business mostly based on the name, TACOntainer which is a portmanteau of Taco and Container. 
"I think the name speaks for itself," said Victor, "Whenever I came up with that combination in my mind it made it all worth it, just to create it and make it happen.
They don't have a background in the restaurant industry and with many in that field suffering it would seem to be a tough time. But after being open, literally two days they've been selling out.
"I just love cooking," Victor explained, noting his background is in graphic design," and I cook for my family. Tacos are our number one favorite food, and I've been making them for years.  The essence of the best of them are now here."
They serve three varieties of street tacos, all on a four inch white corn tortilla. Asada (beef), Pollo (chicken) both $3 each and Wild PNW Mushrooms for $4. You can add truffle oil, avocado and grilled jalapenos for a $1 extra each.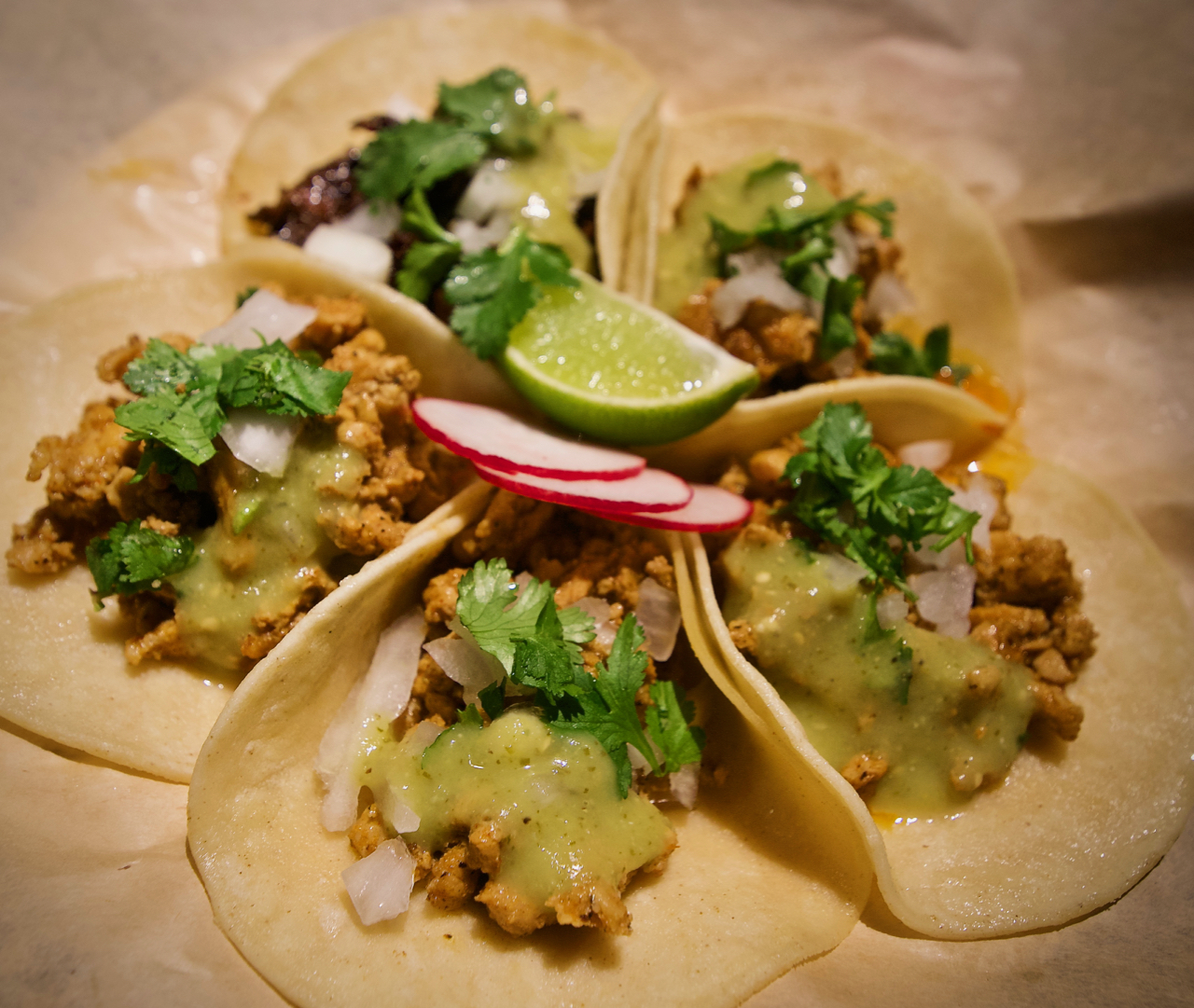 TACOontainer  has beverages too including Jarritos, San Pellegrino and sparkling water.
I'm excited about doing something different in a traditional way so I am planning on having specials like wild game such as venison, elk, and anything seasonal. As it is the mushroom tacos are wild forage sourced and will change too with the seasons.
No phone orders or delivery are offered just yet but they are coming likely in the next 30 days. But you CAN order on site through an iPad order system just outside the window which makes it safer from a health aspect. 
It's a 10 foot shipping container he purchased in Tacoma. He had a trailer custom made for it, and had it towed to his wife's family's home back in May. Then he went through the process of building it out and getting all the permits required. January was as soon as he could get open.
TACOntainer is open from 11am to 8pm seven days a week.
The couple loves tacos. A lot. Is there any danger that they will eat too many of their own tacos? "Always," Victor said laughing, "No inventory will ever go bad with us two."