Apartment fire at 44th & Oregon sends one woman to hospital
Apartment fire at 44th & Oregon sends one woman to hospital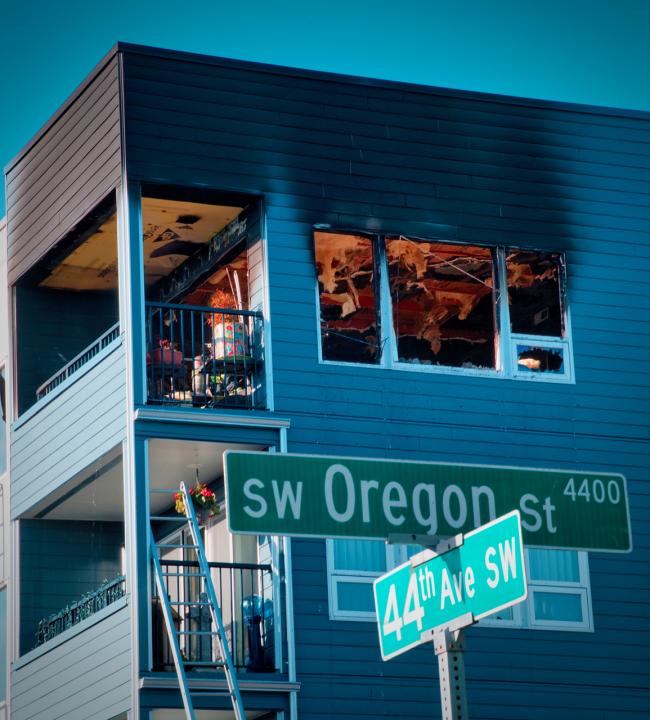 Fri, 05/14/2021
A fire just after 5pm on Friday in a third floor apartment at the northeast corner of 44th SW and SW Oregon Street sent a 79 year old woman to the hospital and she was reported by the fire department to be in critical condition.
The fire is under investigation.
No damage estimate has been provided.