Man with a gun arrested in harassment incident in White Center
Man with a gun arrested in harassment incident in White Center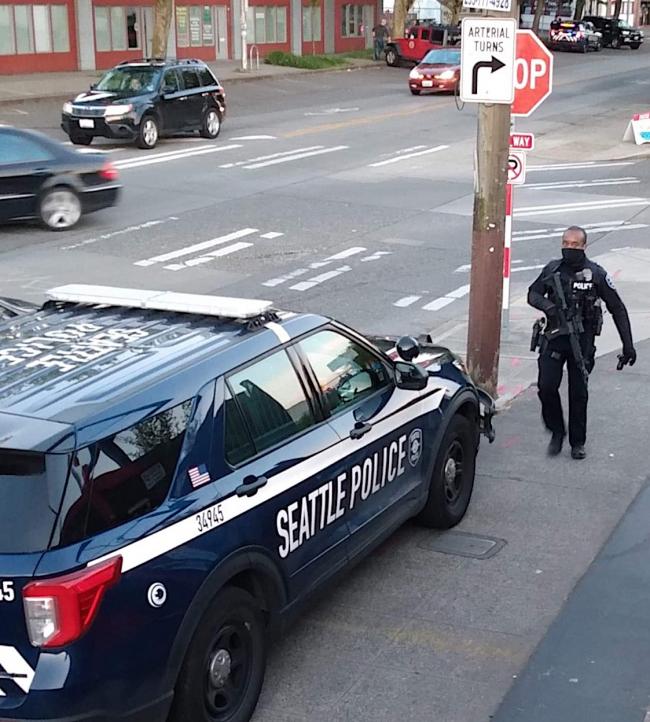 Fri, 05/14/2021
Around 10 minutes before 8pm Seattle Police responded to the report of a "man with a gun" call in the 9400 block of Delridge Way SW.
A tactical response was put in place prior to arrival at the scene.
According to the police report, "The suspect was advised over the phone to exit the apartment unarmed and meet with responding officers.
He was taken into custody without incident and booked into King County Jail for felony harassment.
A loaded handgun was recovered from the scene. The SW Captain Kevin Grossman was notified of the incident.