George Floyd tribute painting defaced and now restored
George Floyd tribute painting defaced and now restored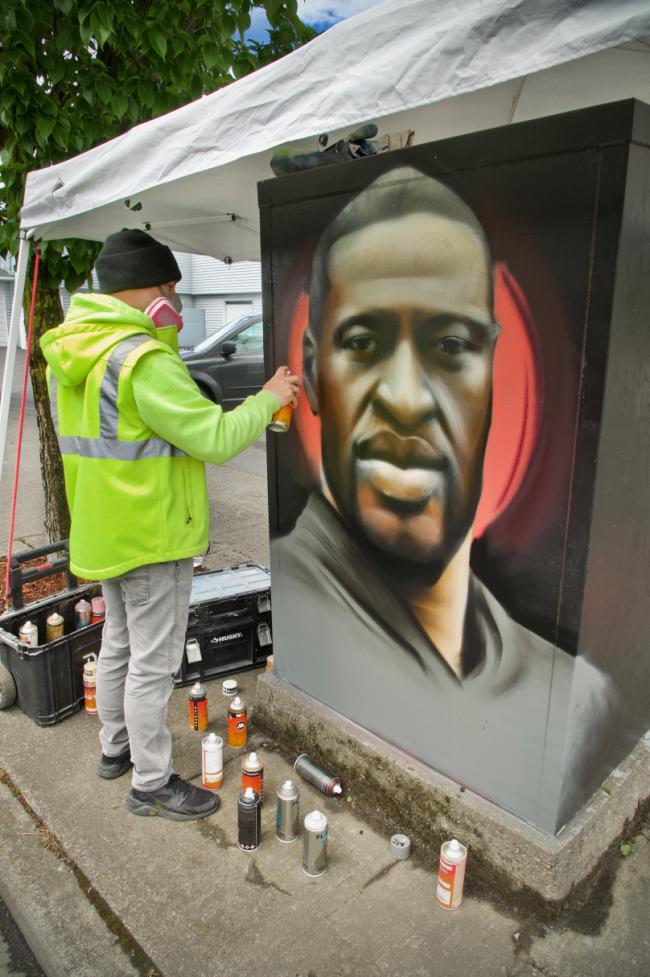 Thu, 05/27/2021
Artist Desmond Hansen has made a name for himself by hand painting traffic control boxes around the greater West Seattle community. Now numbering around 60 he has painted music stars from Jimi Hendrix to Prince to Chris Cornell and many others. But his painting of George Floyd that was done on a box near Roxbury Street and Delridge Way SW drew many reactions. On the whole it served as a strong reminder this past year of painful issues that divide us. 
Apparently for someone, on the anniversary of George Floyd's murder, it was too much. They defaced the painting with silver/white paint.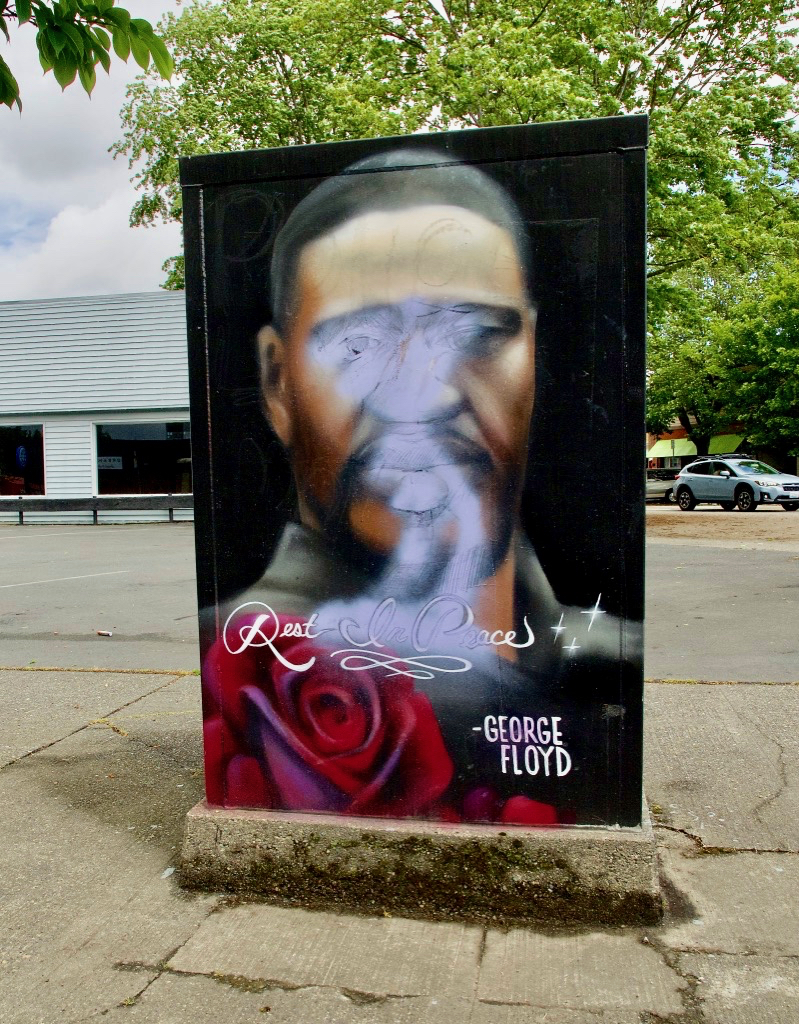 Hansen, upon hearing about it did what he does best. He came to fix it. So on Thursday he showed up during a windy, rainy afternoon, set up his cover tent and made the tribute even better.
Using an array of spray paint cans, paint masking tape, and powered by his years of practice he spent the next 2 hours re-making the painting, making it more accurate, more powerful, and an even stronger symbol. People driving by honked, passersby came to admire the work and since it is seen by thousands of drivers daily it's likely to keep the issues raised on the minds of many.
If you'd like to support Desmond's work he has an ongoing GoFundMe page here and plans to add many more boxes in the near future.