HERBOLD: Reflections on the 1 year commemoration of the murder of George Floyd by Minneapolis police officers
HERBOLD: Reflections on the 1 year commemoration of the murder of George Floyd by Minneapolis police officers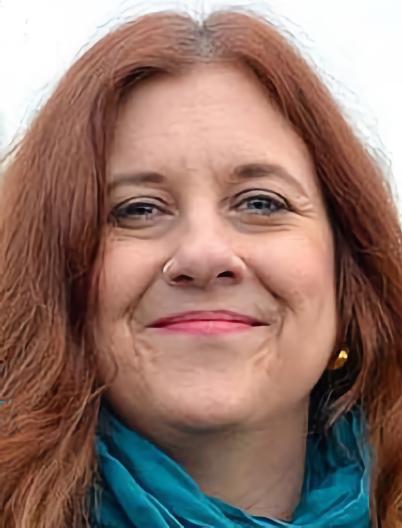 Fri, 05/28/2021
District 1 City Councilmember Lisa Herbold shared her thoughts with her constituents via her weekly newsletter:
May 25th marked the one year anniversary of the death of George Floyd. I made the following comments at the beginning of the Public Safety and Human Services committee the morning of the 25th:
The Seattle Times ran a column by K. Ward Cummings this week about the risk of the pendulum of support for the Black Lives Matter movement swinging towards the status quo based on the history of that occurring when past generations have called for justice for Black Americans.   He wrote:  "Like freedom, selfishness is a foundation stone of the American experience. Our history is one long pattern of certain people satisfying their selfish needs at the expense of a selected few — beginning with a dispossession of the Indigenous peoples and then the exploitation of enslaved Africans. The observant learn quickly that racial justice in America arrives and recedes like the sweep of a pendulum: out toward justice for a time and then back again toward selfishness."
The risk of that is seen in our efforts in Seattle this year too.  My SPD budget bill may be one such example.  I'm trying to forge a compromise that sticks to our commitment to hold SPD accountable for 2020 excessive overtime spending to police protests. My bill includes a nearly $3 million dollar reduction in SPD spending and it's opposed by some on the Council because it's not the full $5.4 million and opposed by others because it's any cut at all.  Despite the fact that SPD will have $13 million in salary savings available in its 2021 budget, and additional funds from a proviso release.  To me this is an example of a loss of urgency in City Hall to find ways to reallocate funds from the SPD budget towards other public safety investments and it signals that the pendulum is swinging back to the status quo, away from the unity the Council has had over the last year on our efforts.  Another example is the unraveling of the Council's unified position from the fall on moving SPD's Parking Enforcement Officers into the new Community Safety and Communications Center in support of the PEO 100 worker, majority BIPOC, workforce vision of community safety and mostly in response to the Durkan administration's lobbying.
Last summer we asked the court to maintain the consent decree in the face of outsized police response to mostly peaceful protests, and now we are faced with a consent decree that is a barrier to passage of policy regulating the use of weapons like blast balls and tear gas.  And a consent decree that is a barrier as well to the Council fulfilling our commitment to reduce SPD's budget to hold them accountable for unauthorized overtime spending beyond the budget authority granted by the Council and using those funds for other pressing public safety needs.
We were asked last summer for the City to withdraw the City's lawsuit opposing King County's new inquest process.  We did so and today families still waiting for inquests still don't have answers.
But we must also recognize our accomplishments.
Here are steps the City Council has taken in the past year:
Policing Alternatives:
Expanding Health One to create three response teams to allow firefighters & social workers to respond to more 911 calls and lessen police responses. Adding crisis counseling to support our first responders' mental health. Health 2 came online in April, and Health 3 will launch in August.
The Council created the Community Safety and Communication Center, where just yesterday we transferred our 911 dispatchers out of SPD. This is a big step forward in recalibrating our dispatch efforts to things that are not sworn officers. The Council is still considering the transfer of PEOs from SPD to the CSCC where we've seen over 100 PEOs, many of whom have called in to Council meetings to share their workforce-drive vision for taking on work that's currently done by sworn officers, but should not be. Responding to non-injury collisions for example.
Reducing our reliance on incarceration by redirecting $18 million from this year and next in the King County Jail contract to community-based health and housing programs that promote upstream safety and health.
Investing $4 million to launch the Seattle Community Safety Initiative: three community safety hubs and wraparound services in the Central District, Southeast and West Seattle
Investing $12 million to build the capacity of community-based organizations working to build safety from the ground up in our neighborhoods, including ending violence and reducing crime
Moving SPD's Victim Advocacy Team, for crisis response, to the Human Services Department
Restoring $1 million to the Office of Civil Rights for grants to organizations pursuing alternatives to or addressing harms caused by the criminal legal system
Transferring Mental Health Professionals on SPD's Crisis Response Unit to the Human Services Department, to respond to behavioral health crises
Investing $1 million to expand neighborhood-based teams of mental health, medical, substance use disorder professionals to respond to individuals experiencing chronic or acute behavioral health issues, particularly people experiencing unsheltered homelessness.
Funding a restorative justice pilot program in Seattle Public Schools
Adding a crisis counselor to Seattle Fire Department to increase positive interactions with persons in crisis or suffering with mental illness.
Allocating $30 million for a Participatory Budget process to increase civic engagement and inform future policy-making, and make investments to address build community safety, based on research and recommendations from the Black Brilliance Project
Policing Accountability
Seattle City Council took these votes to pass these laws and enact this funding, but it was all made possible by the voices and sustained action of thousands of people who made it clear – day after day, in the middle of a pandemic no less - that community safety can not be achieved without a fundamental restructuring of our City's response to crisis calls, and non-police alternatives to people in crisis.
It is appropriate that, on this day, we hear from our Office of Police Accountability about their work over the past year.  Director Myerberg himself has said that OPA isn't perfect. In fact, he says changes are needed to keep improving accountability systems both locally and statewide.  Hearing his report, together with the recommendation of the Office of the Inspector General and the Community Police Commission is part of improving an imperfect system of accountability.
I want to honor the life of George Floyd this morning but also recognize the deaths of Shaun Fuhr, Terry Caver, Derek Hayden, and Gregory Taylor at the hands of Seattle police officers over the last year.