Dashcam captures frightening hit and run on Roxbury
Dashcam captures frightening hit and run on Roxbury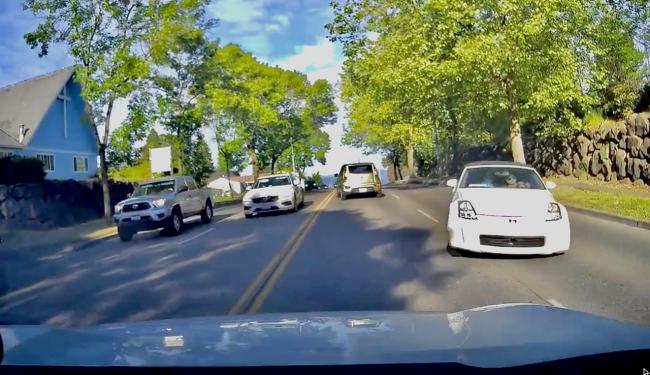 Tue, 06/01/2021
Jennifer Vong was headed eastbound on Roxbury Street SW on May 31 at about 6:30pm. She normally has a dashcam running in her car capturing video both coming and going. 
This time it was truly frightening.
Traveling in the inside lane, see saw a white sports car veer out of the westbound traffic, cross in the far westbound lane, then swerve to avoid what could have been a head on collision with her car. Instead the white car with a male driver a passenger delivered a heavy, glancing blow damaging both vehicles.
She posted the results on Facebook. 
From the style of the vehicle it appears to be a Nissan 350Z, white with a convertible top. It has damage now to the right front of the car.
Vong filed a police report and is seeking leads. If you recognize the driver or vehicle you are urged to call 911.