New Super Post Panamax cranes arrive at Terminal 5 on Harbor Island
New Super Post Panamax cranes arrive at Terminal 5 on Harbor Island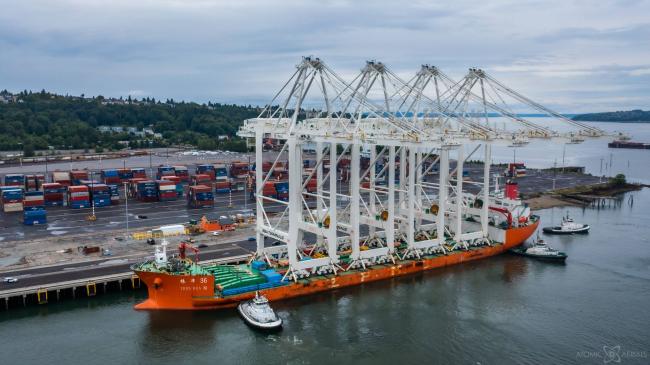 Sun, 06/13/2021
Four ZPMC Super-Post Panamax Cranes departed Shanghai on May 23 heading east to the Northwest Seaport Alliance's (NWSA) Terminal 5 in the Seattle Harbor.
Traveling on vessel Zhen Hua 36, the cranes crossed the Pacific Ocean and will be operated by SSA Marine, a partner in the Terminal 5 project. SSA Marine is the owner and future operator of the new ZPMC cranes.
Standing 316 feet tall with a 240-foot outreach boom, these cranes will be among the largest on the West Coast and able to handle the biggest container vessels operating in the world, once Terminal 5 is completed early next year. 
"The voyage of the ZPMC cranes to the Puget Sound marks a major milestone for the completion of Terminal 5 and will provide a major lift toward making our gateway more competitive - bringing more cargo, jobs, and economic opportunity to our region," said Port of Seattle Commission President and NWSA Co-Chair Fred Felleman.
Photos courtesy of Atomic Aerials - https://www.facebook.com/AtomicAerials/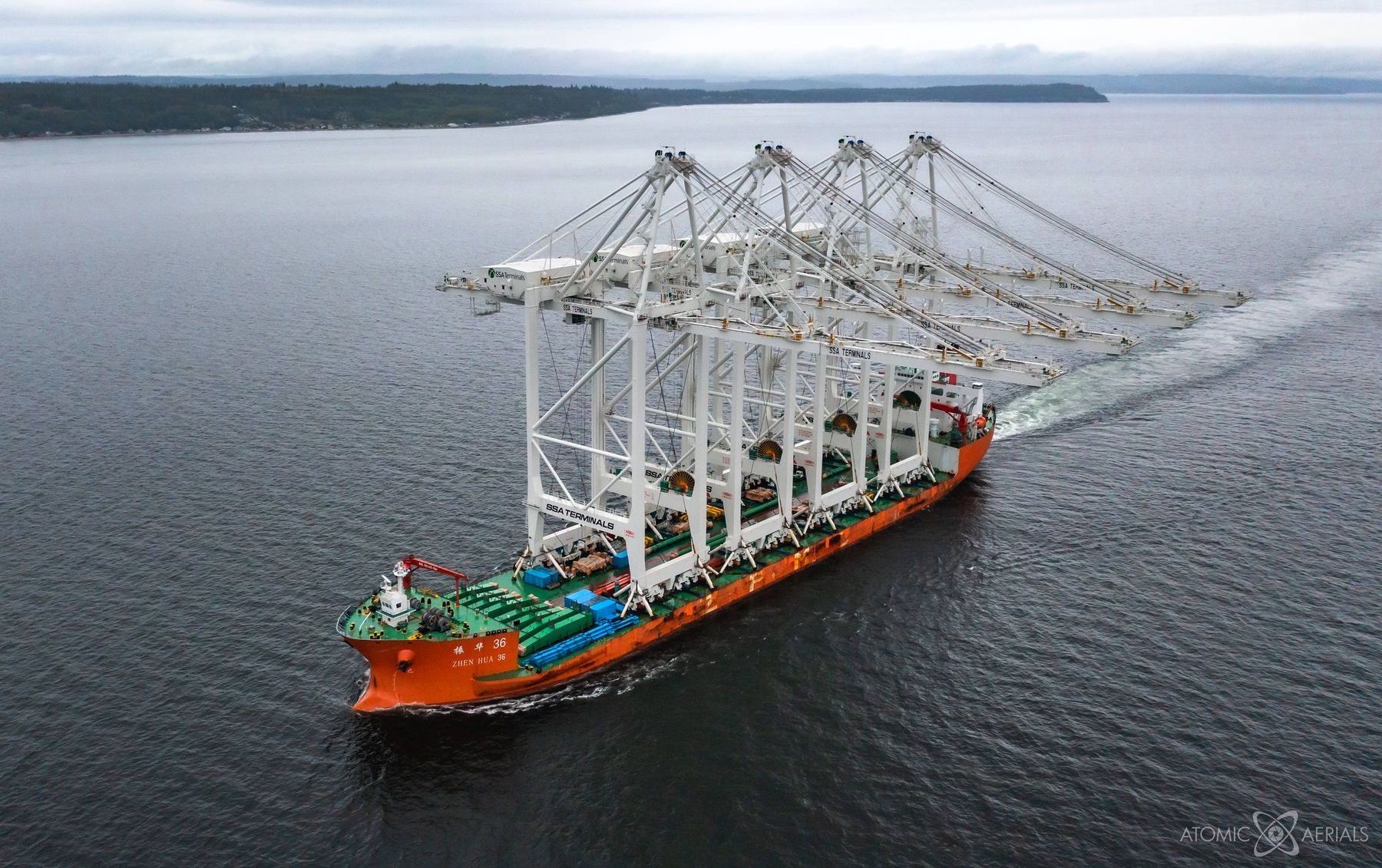 VIDEO: Tall Order - Post Panamax Cranes arrive in Seattle
Atomic Aerials