Traffic circles are hard…for some people
Traffic circles are hard…for some people
Car leaves road after hitting a parked car and traffic sign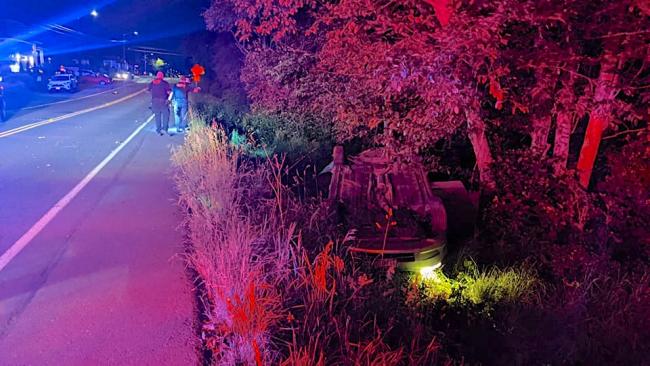 Thu, 06/17/2021
By Greg McCorkle
White Center Correspondent
This morning, at around 2: 30 am, the traffic circle at SW 102nd Street and 8th Ave SW in White Center claimed a third car since being installed last summer.
The sound of the crash was so loud it woke me up. The car horn was blaring for several minutes before I decided to put on some clothes and see if aid was needed. When I arrived, there were small bits of car strewn over a great distance. I found the car 6 feet below me in the ditch. Upside down. I called out to see if there was anyone injured but got no response so I immediately dialed 911. While on the phone deputies began arriving along with Burien Fire.
The car was heading southbound on 8th Ave when it encountered the traffic circle, lost control and clipped a vehicle parked in the driveway of a house approximately 70' south of the intersection. The impact was strong enough to move the car almost four feet. It spun sideways across the street (skid marks), took out a traffic warning light (how ironic) then skidded into the ditch on the west side of White Center Heights Park and ended upside down facing north. Flying debris claimed the rear windows of two parked cars near the parked car that was hit. The distance from the traffic circle and where the car came to rest is approximately 300 feet. So my guess it was going at least 50 mph. The wreck was towed away around 4 am.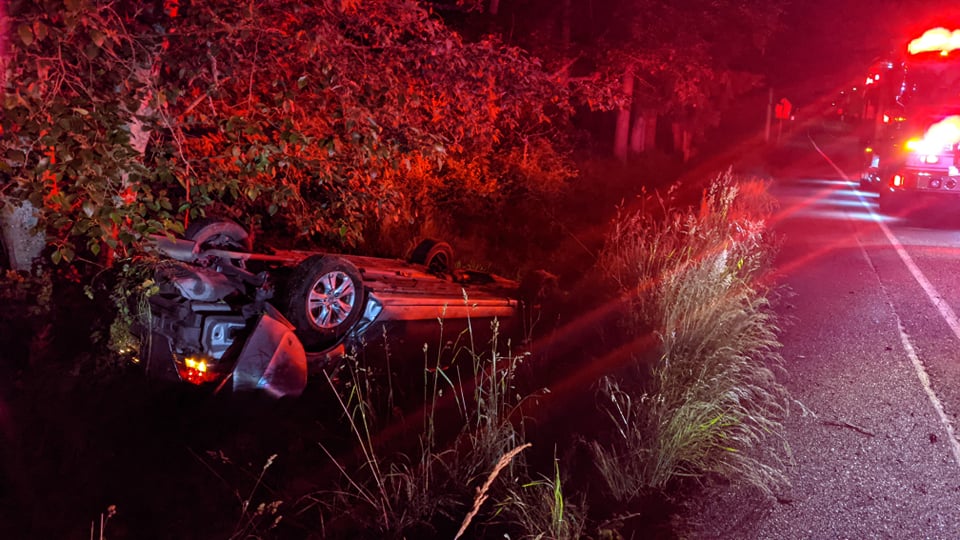 I overheard the deputies say someone with long hair was reported fleeing the scene and they found a purse in the car. No injuries reported.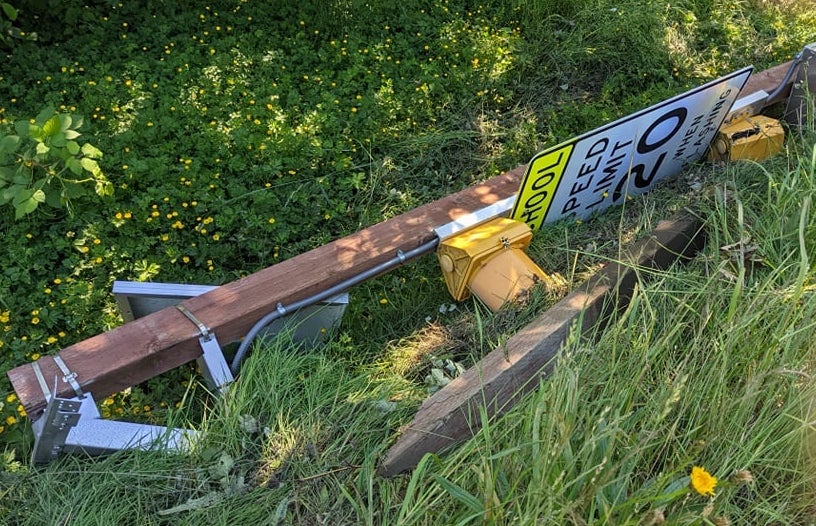 This is the third accident at this intersection since the traffic circle was installed last summer to allow a more fluid flow of an intersection that has notorious backups during peak hours. It isn't the fault of the revision from a 4 way stop to the roundabout. It's the fault of drivers not paying attention and exceeding the posted speed limit for the traffic circle, which is 20 mph.
Not exactly how my night was planned.
EDITORS NOTE: The general rule is that any vehicle entering a traffic circle must give way to any vehicles, bicycles or motorcycles already in the circle or approaching from the right. Slow down and give way to other vehicles that cross any Yield line before you do.