'In the Heart' is a New Orleans speakeasy in the middle of West Seattle
'In the Heart' is a New Orleans speakeasy in the middle of West Seattle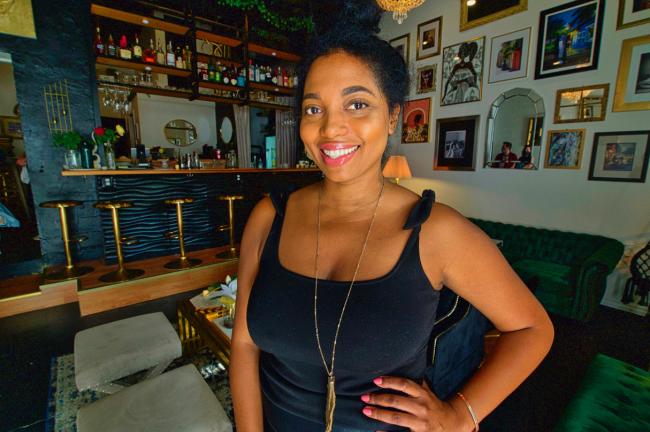 Tue, 06/22/2021
By Ruby Tuesday Romero
Smack dab in the middle of West Seattle, you can find a fashion boutique by the name of Lika Love (think Leeka Love). The face behind the threads, Malika Siddiq, is intelligent, humble, and full of passion for her work.
Now she has added a so called Speakeasy called In The Heart, and true to Speakeasy tradition it has no signage and you enter on the alley.
Eager to tell the story of how the new addition to the boutique came to fruition, she recalls the words of a friend back in 2013 'You should turn it into a bar.'
At first, she stood slightly intimidated in her new retail space, with all the room, but it has evolved into a store and event space.
With a service industry background, it's no surprise this server-turned-fashion-guru's next logical step would be a chic tapas style bar with recipes from her childhood.
Reintroducing herself into the restaurant world wasn't hard-'It's second nature' Malika suggested. The experience of growing up helping her mom in the kitchen and sharing meals with her family has resurfaced in the menu.
Teaming up with Chef Roque, the two have hand stitched flavors together to provide a rich and unique twist on classics. Freshly made with only the best locally sourced ingredients, the portions are in true tapas bar style-more than an appetizer, but less than a full course.
On the menu is (of course) Gumbo, and when paired with a scoop of the house Potato Salad in the middle, the combo just melts together. A Muffaletta Salad chock full of southern goodness is available as is a Caprese Salad. The Red Beans & RIce is a family recipe that lives on and a traditional Mac n Cheese ties up the loose ends.  Bread Pudding is a perfect New Orleans style dessert for that topping off touch.
Special drinks range from the Rose Vesper (vodka, gin. Lillet rose and Pamplemousse liqueur) to a French 75 (Gin, Lemon Juice, Simple syrup, Champagne) to a Milk Punch (vodka, coffee liqueur, kringle and a touch of milk) to a variety of wines and bottled beers.
'In the Heart' is about being social and remaining close. When the guests are leaving with perfectly portioned food in their bellies and smiles fixed to their faces, it's clear this entrepreneur has built relationships with her clients.
During the grand opening there was a table wait the entire night.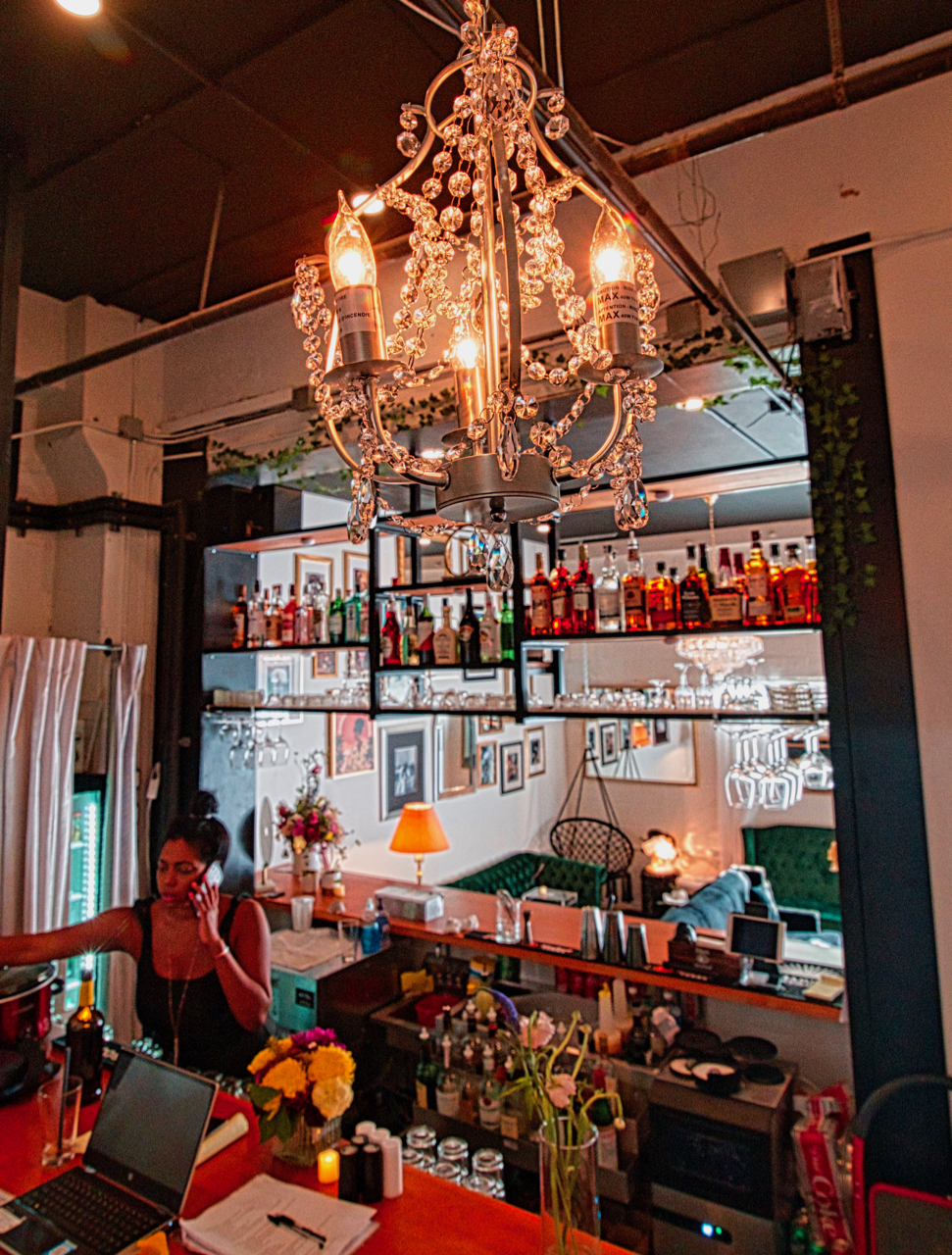 Nordstrom inspired,"Sip and Shop' is a feature Lika Love is creating which allows diners to be paired with a 'concierge' to shop digitally, select items to try on, and reserve a fitting room for you. As they work on coordinating the boutique and restaurant's hours, you can look forward to extended shopping times, as well as the addition of a Sunday Funday brunch and hopefully live music.
Until that happens, the entrance to "In The Heart' is a speakeasy alleyway entrance, giving you the feeling that you know about something exclusive. And you do! Exclusive beverages, delicious food, great ambiance, and a beautifully designed bar. 
The idea of love runs thick here, from the logo of Lika Love that contains a heart to her upbringing in the City of Heart and Soul, the correlations don't stop there.
The love comes from the family from New Orleans, and the dad that is no longer here, but who is undoubtedly proud of the empire she has built.  Since its location is the Heart of the Junction, that's where the name comes from.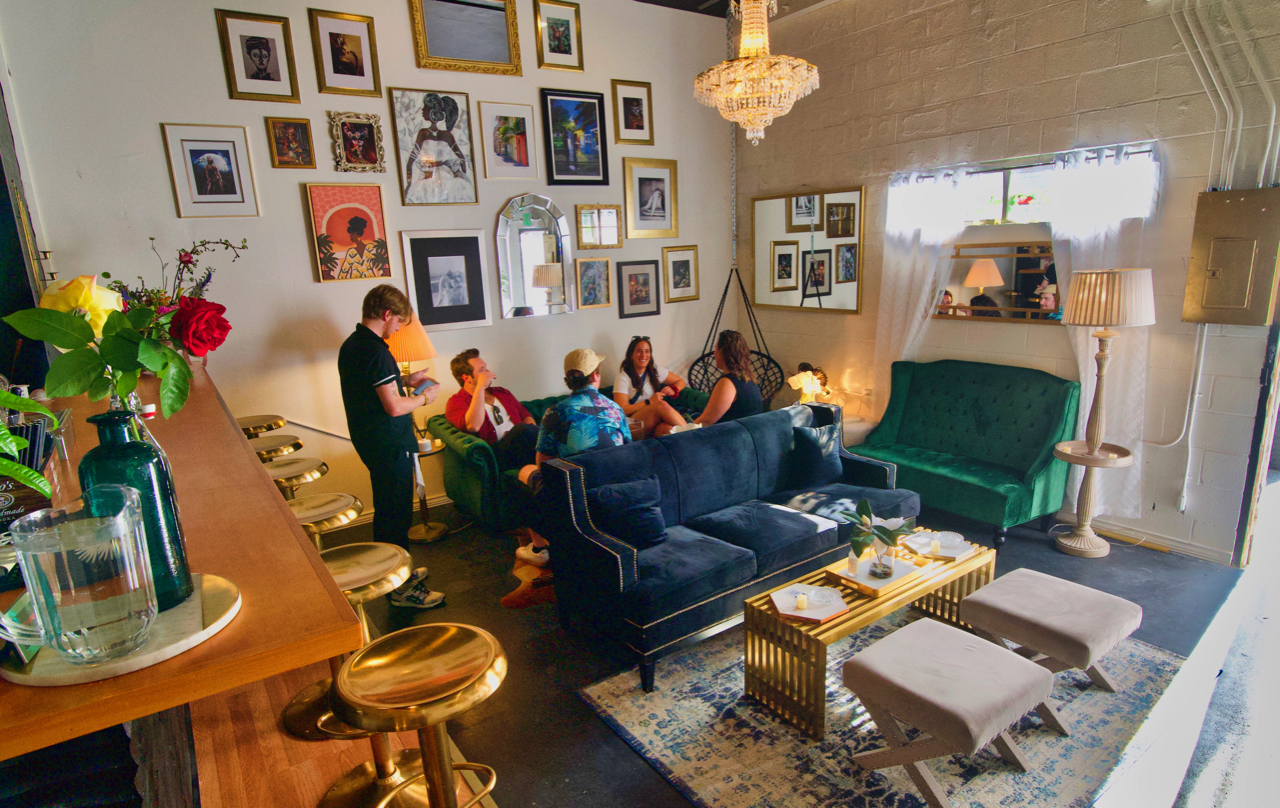 Malika wants to share the love through her business endeavors and it's easy to see the effort and adaptability. I can't help but hear a R&B, sultry cover of the 'Cheers' theme song for this one. 
You can enjoy the newest addition to the Junction in the evenings on Wed-Thurs from 5-10pm, Fridays & Saturdays 5-11pm, and Sundays from 5-9pm. Mondays and Tuesdays are available for private events up to 30.
Alley entrance, 4547 California Ave SW Seattle Wa 98116.
See their full menu and more on their site here.
Follow them on Instagram at @intheheartbar.