Joy on 84 legs; A dog parade and party celebrated a beloved friend
Joy on 84 legs; A dog parade and party celebrated a beloved friend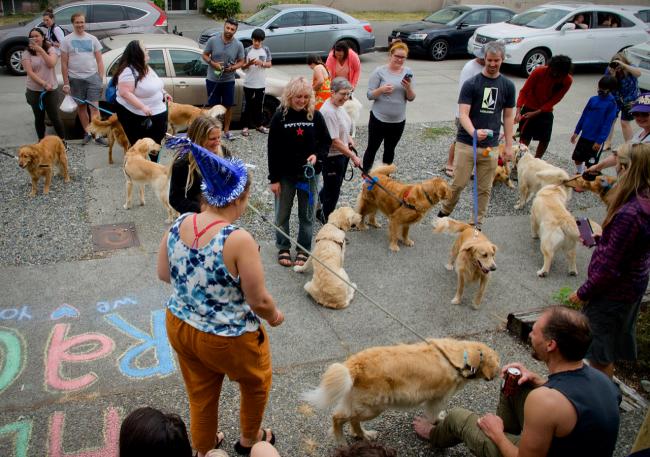 Thu, 07/01/2021
By Patrick Robinson
As we exit the days of the pandemic, it seems like everyone is searching for reasons for joy. 
Heather McConnell hit on just such an idea for her friend Rachel Fram. Rachel loves Golden Retrievers. She does not own one. But for her, they are a source of wonder and happiness. Hence Heather's idea to stage a Golden Retriever Parade and Party as a surprise for her friend.
She put out the word on Facebook, asking anyone with the right dog, enough time and love in their heart to come down and surprise her friend. 22 dogs with their owners organized across from the business area near 63rd SW and then formed a short parade over to Rachel's house.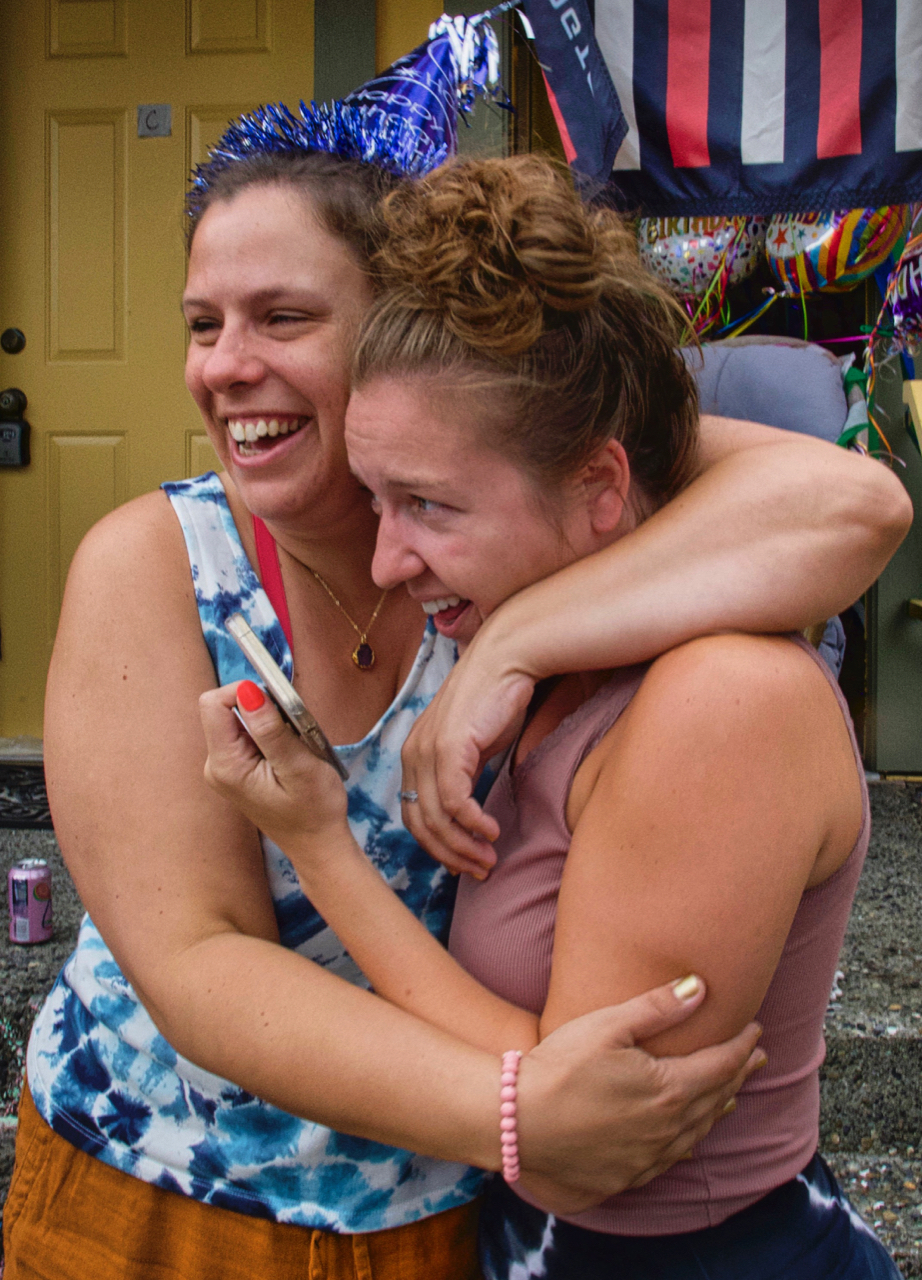 To say she was surprised is an understatement. She said, "I grew up with golden's. I always had one growing up and they are just the sweetest most loving pure joyful dog. Every time I see one it makes me excited. Every time I see one I wish I had one and this is a dream come true."
Heather explaned:  "Today is Rachael's birthday - she is a MASSIVE golden lover and gasps every time she sees one. The dramatic gasp was my inspiration for orchestrating the golden parade. Rachael is the crown jewel of 60th ave sw. Some people may think it's Harry's beach house - but Rach was actually here first.
You can usually find her sitting in her famous porch-side papasan chair, hanging out with her kitties, enjoying the scene. Rachael works tirelessly as a night nurse, her kindness and compassion knows no bounds! For these reasons amongst many others, I wanted to put on an unforgettable event for her special day."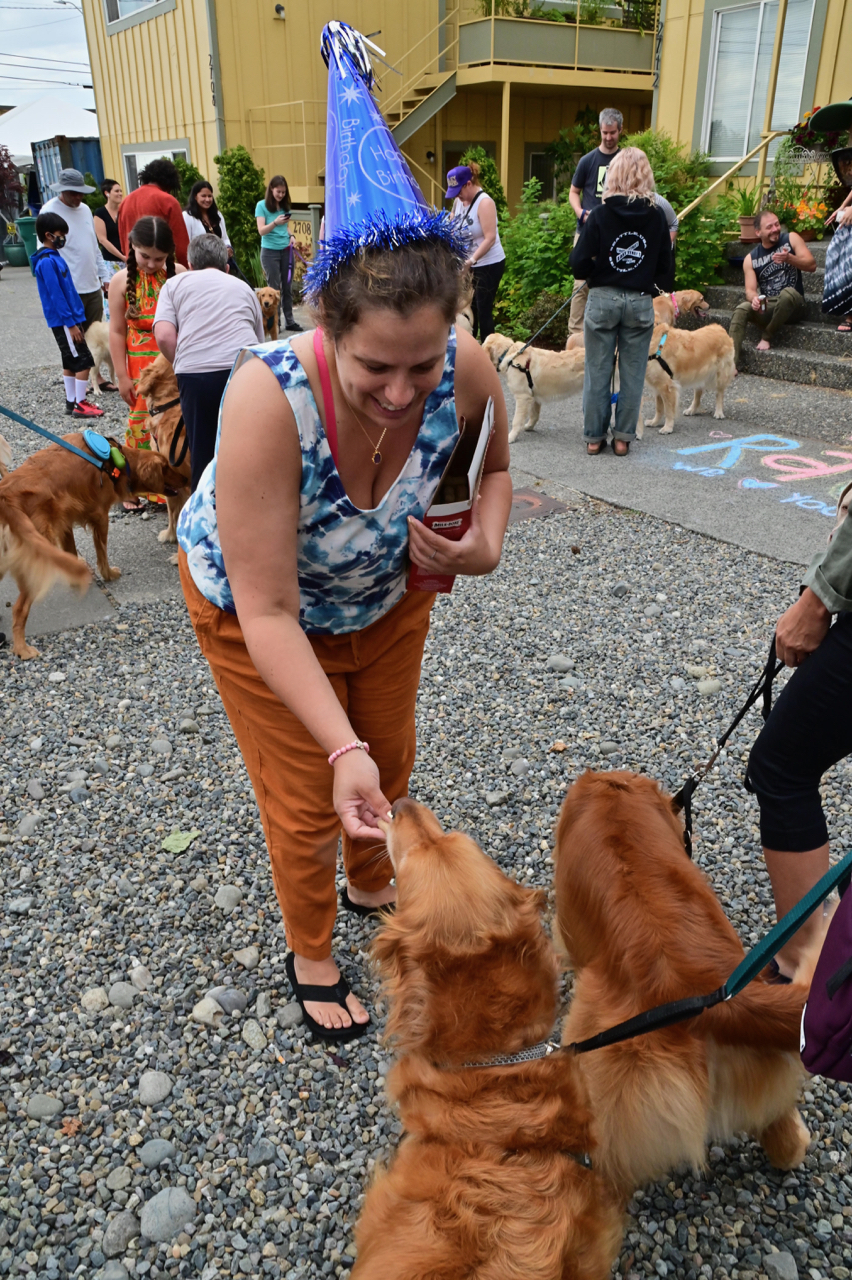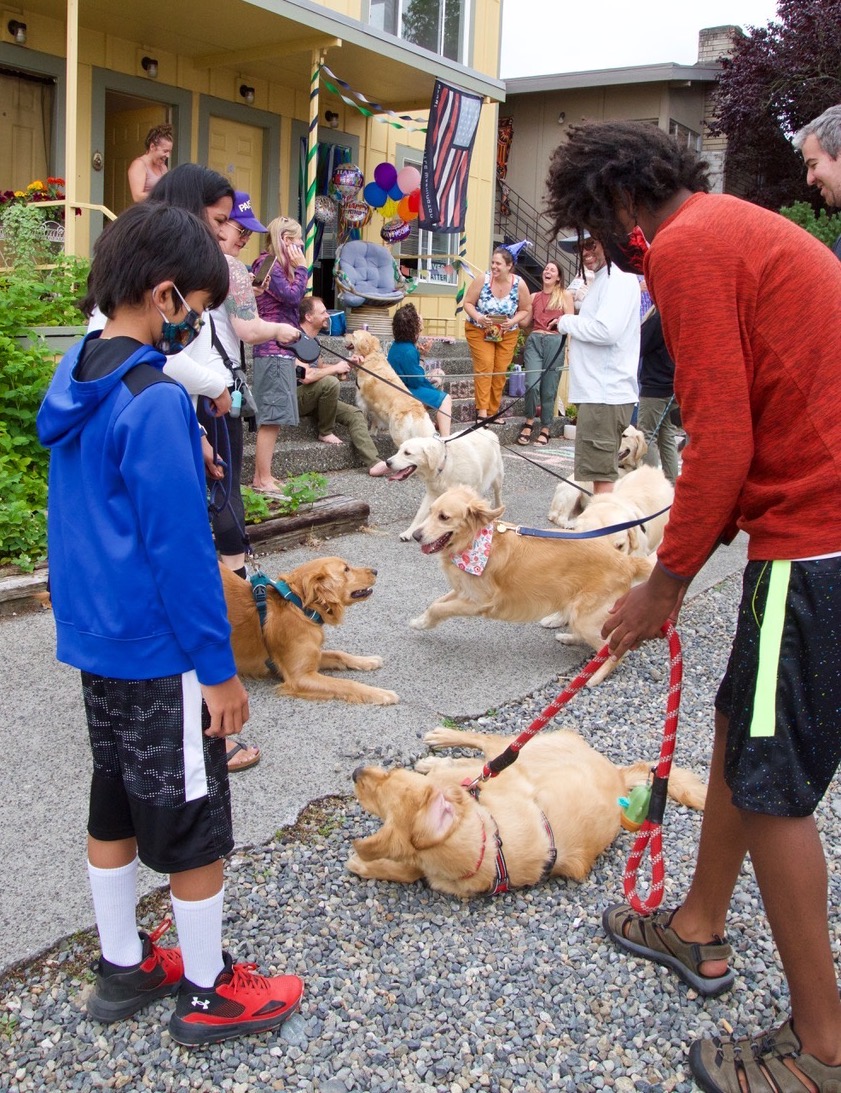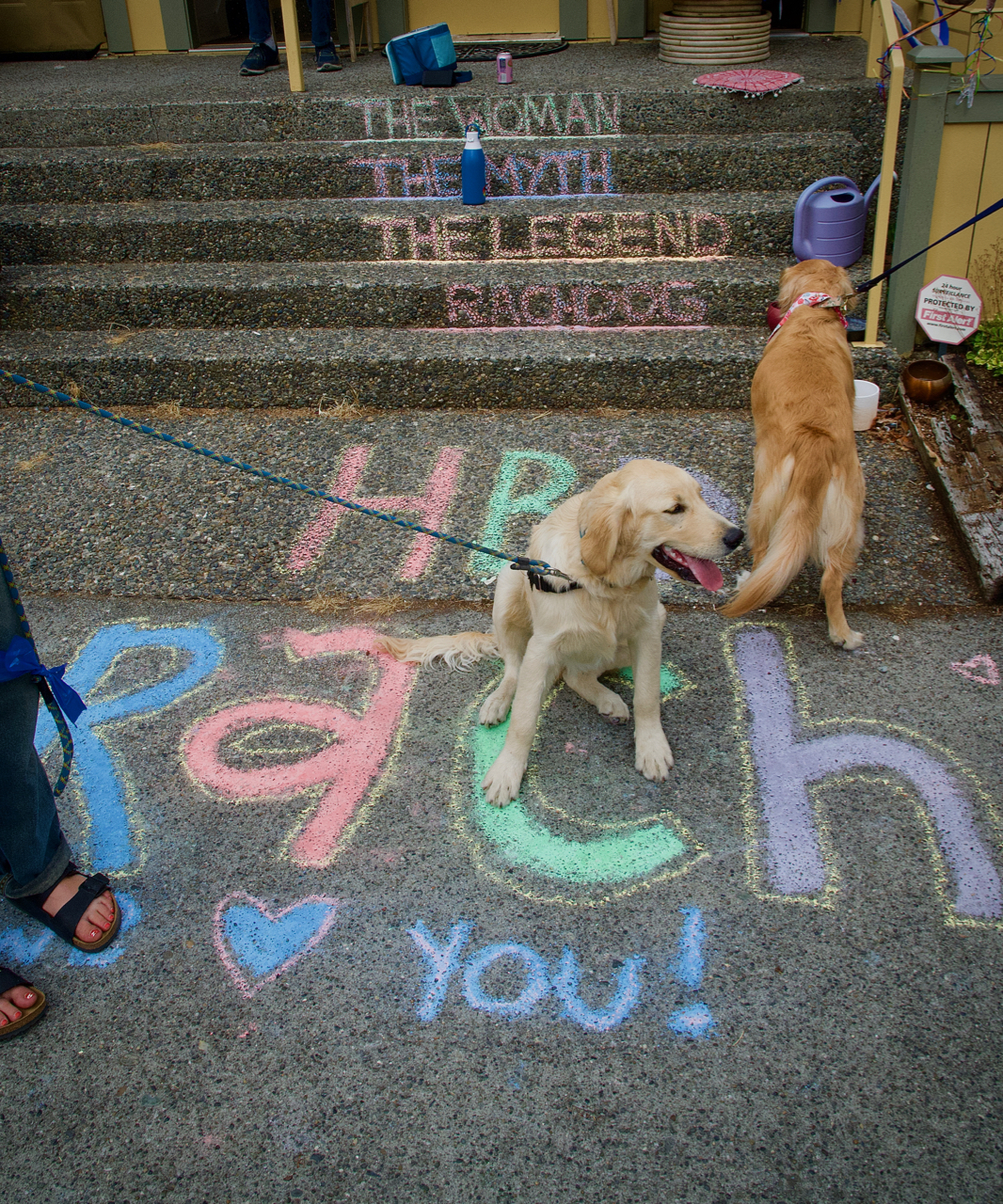 _____________________________________________
VIDEO: Golden Retriever Birthday Party
Video by Patrick Robinson