Native Americans gather on Alki Promenade to honor children who died
Native Americans gather on Alki Promenade to honor children who died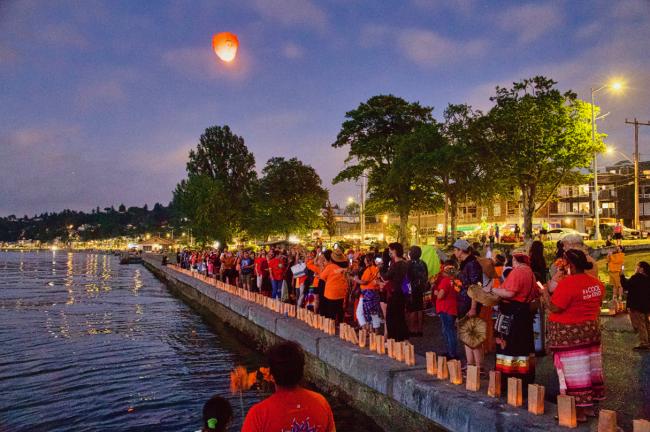 Thu, 07/01/2021
By Patrick Robinson
Over the past month 1,148 unmarked graves of children from indigenous people have been found at the sites of three former residential schools in Canada. Some of remains are believed to be of children as young as three.
Across that nation and on Thursday July 1, Native Americans and others gathered on the Alki Promenade to remember, mourn, call attention to, and honor all those lost. 
Led by Roxanne White & Ixtli's Whitehawk and their Ceremony family, speakers took the microphone to sing, lead other voices in song, offer stories, poems and testimony about their own feelings and experiences throughout the event.
White is an organizer and social justice advocate who has dedicated her work to Indian Country. She is Nez Perce, Yakama, Nooksack, and A'aninin (Gros Ventre.) She is recognized nationally for her work on issues related to Missing and Murdered Indigenous People and for her work with MMIP families and communities seeking justice and healing. She is also known her work on human trafficking in Native communities. 
The crowd, many of whom wore orange to honor those lost, gathered at the water's edge where luminaria representing the children were lit and carnations were thrown in the water.
Paper lanterns were lit and set aloft.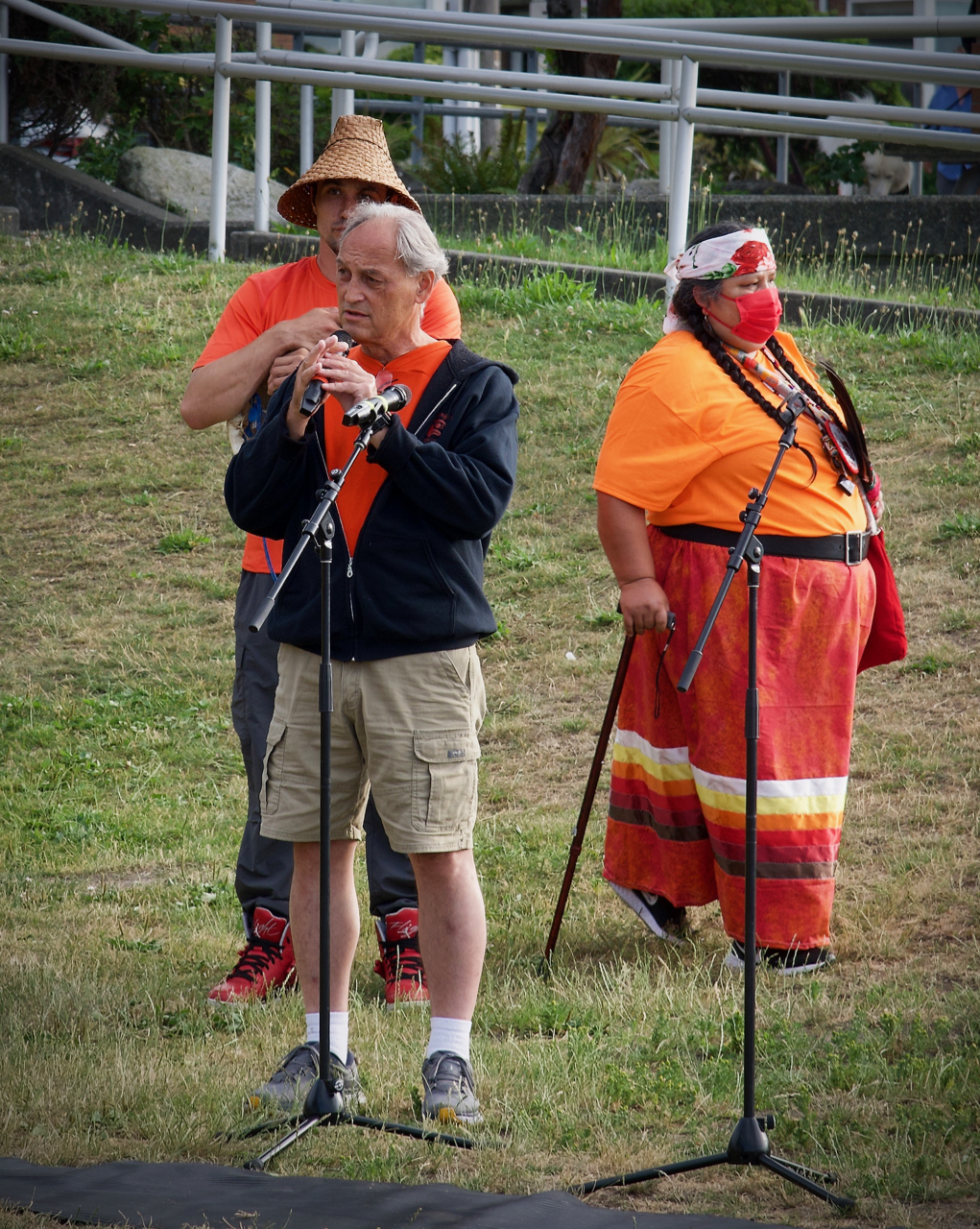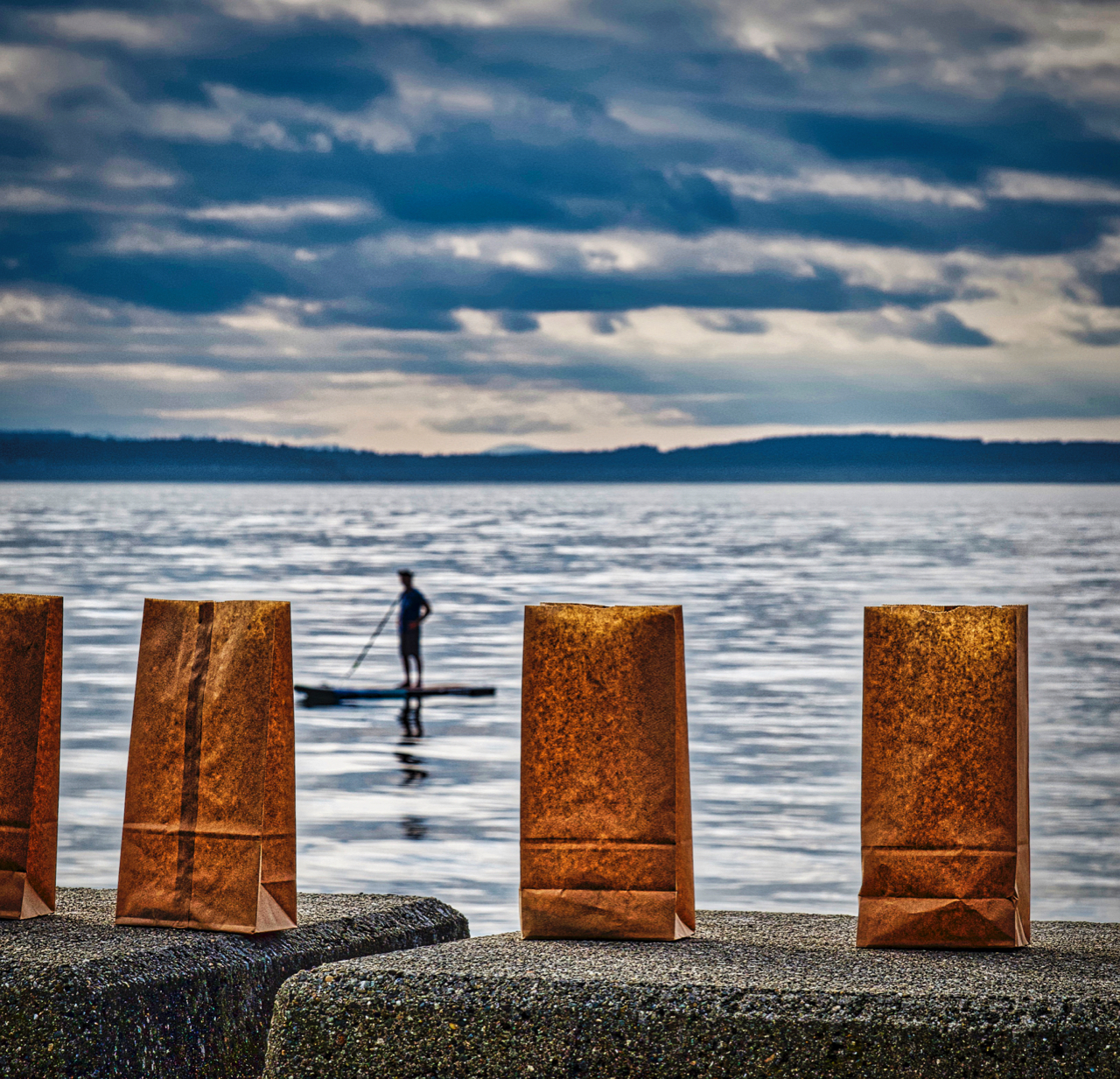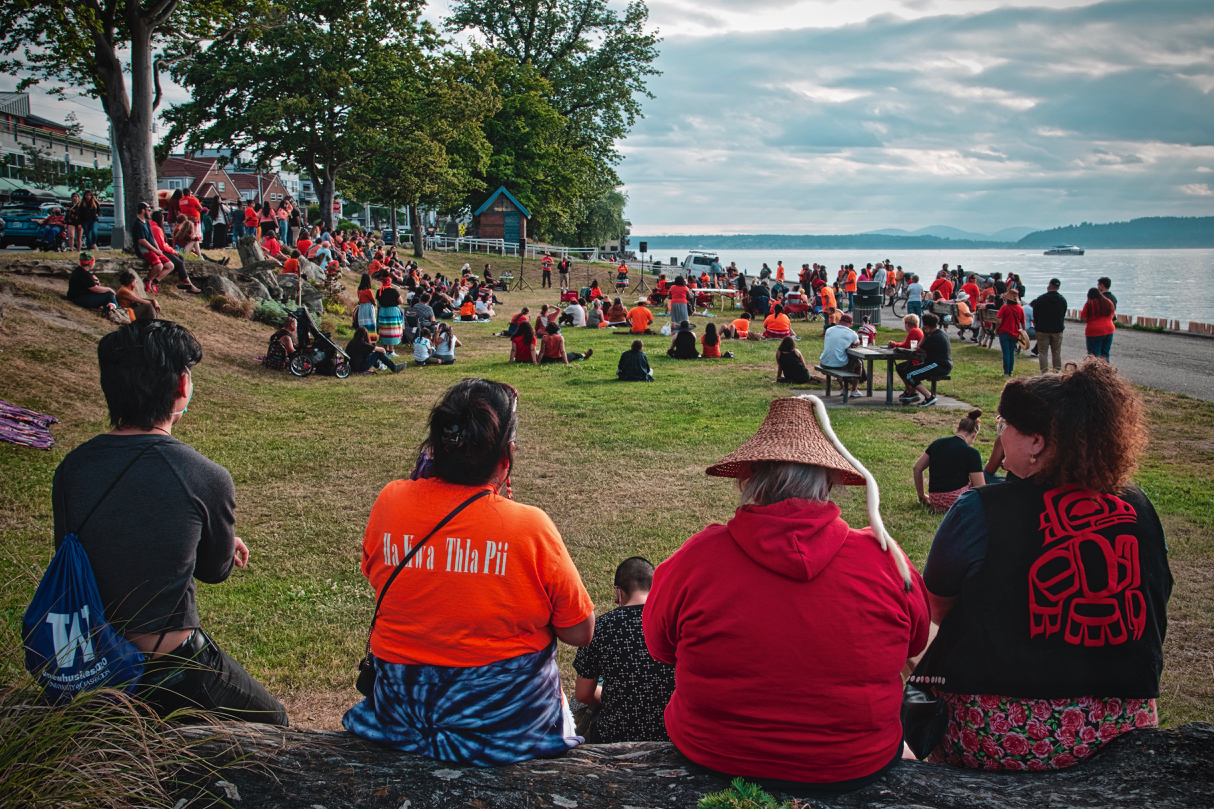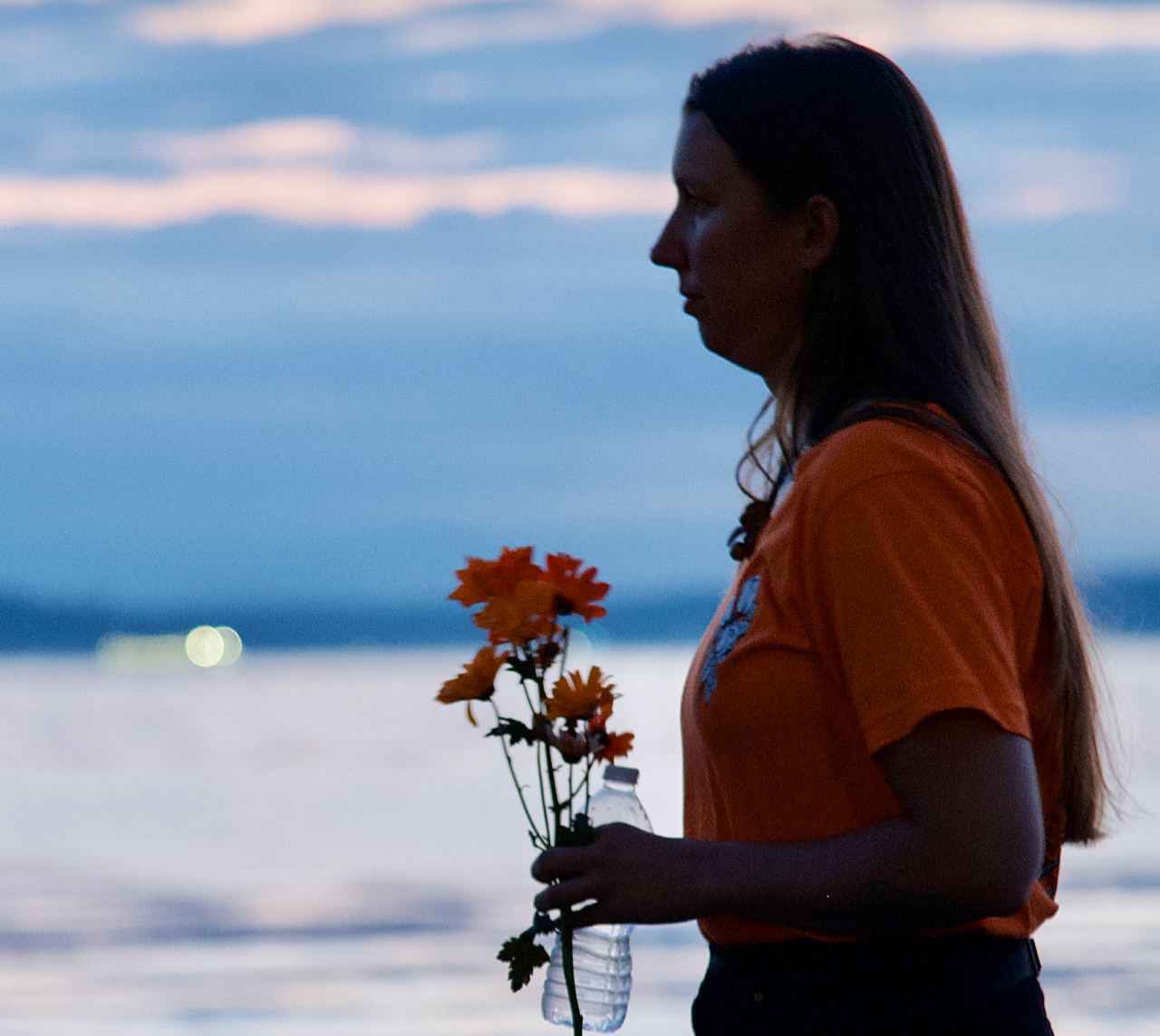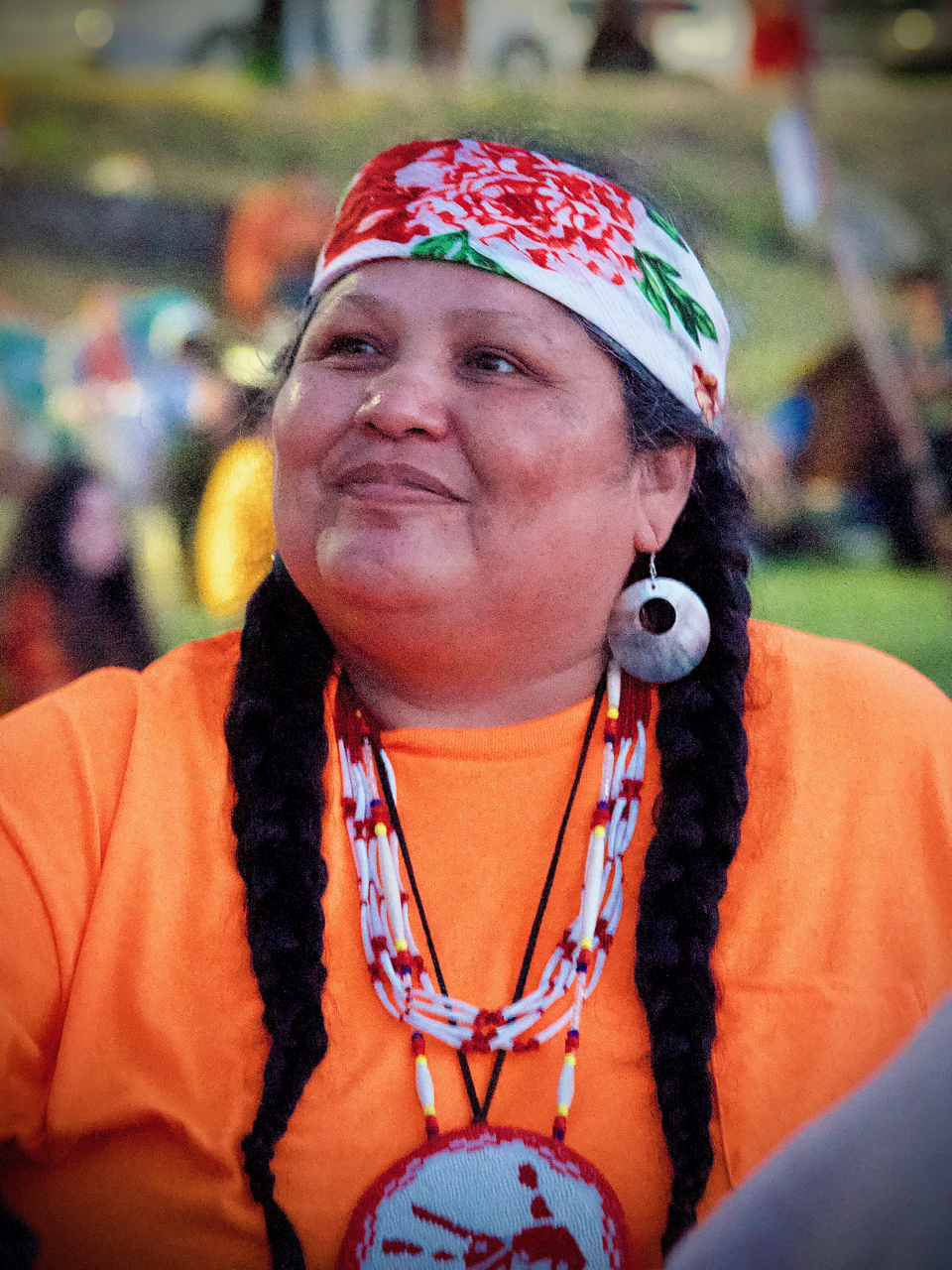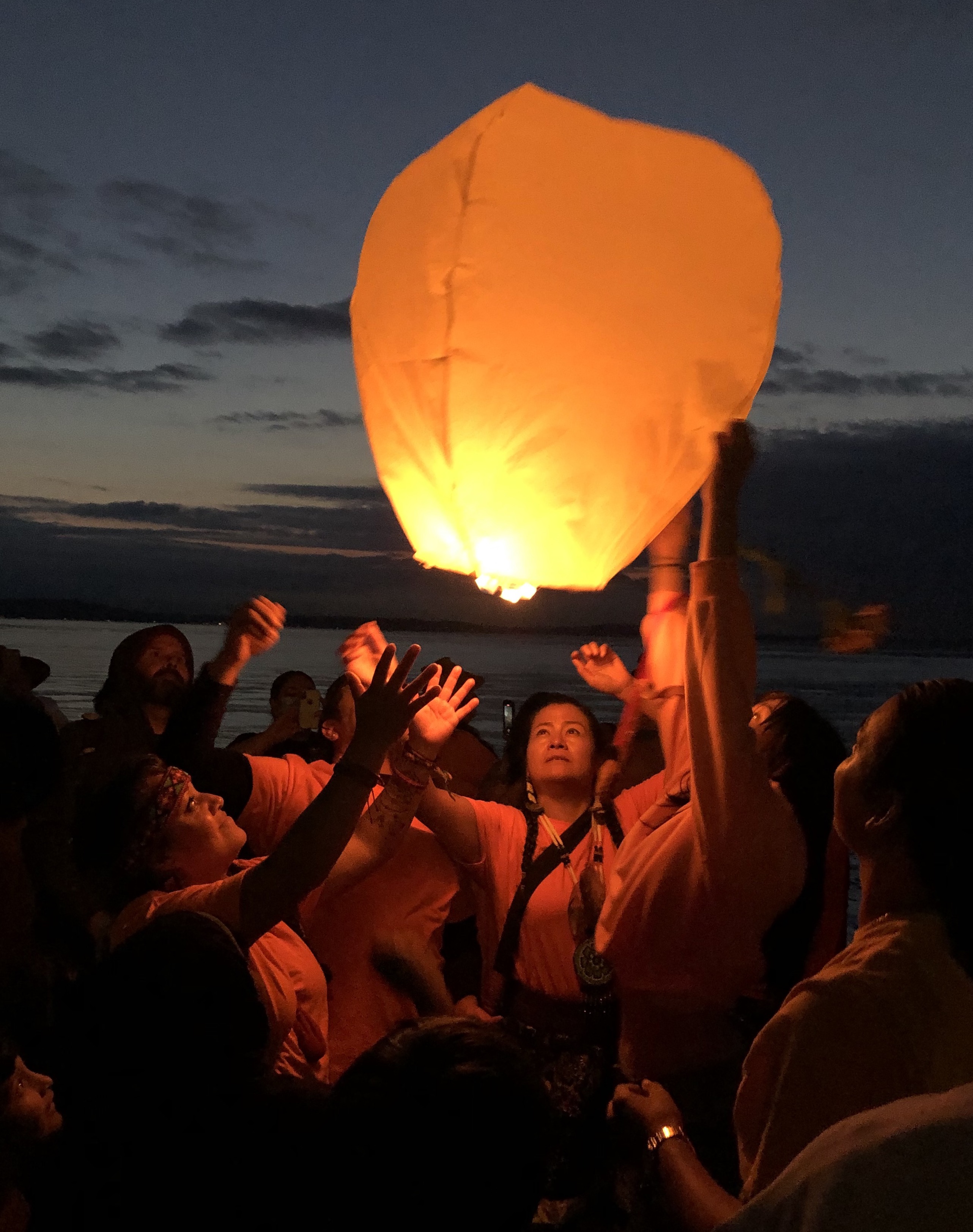 ____________________________________________
VIDEO: Every Child Matters
Images and video by Patrick and Kimberly Robinson