Carjacked car leads to chase and arrest of one of two suspects
Carjacked car leads to chase and arrest of one of two suspects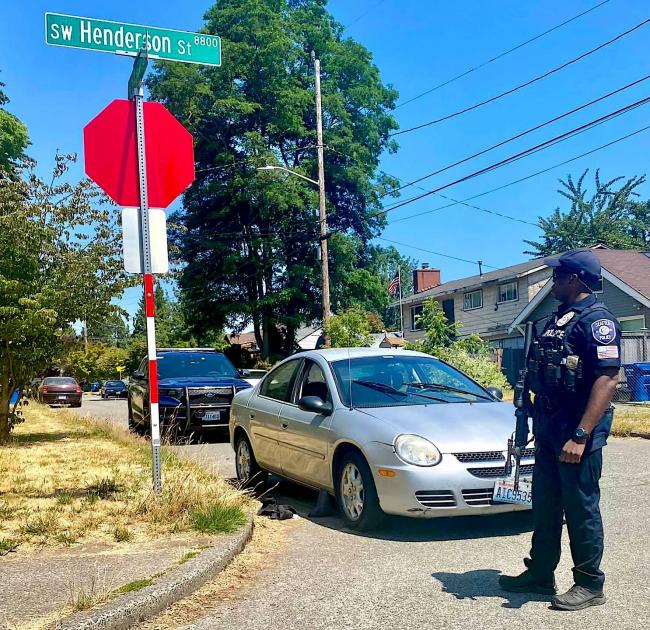 Tue, 07/13/2021
Seattle Police were alerted to a car that had been carjacked near 2nd and Michigan on Tuesday afternoon. Two women were in the car and pulled over to seek directions when three other women approached and one, using a handgun, ordered them out of the vehicle. 
Police were called and the carjackers had made their way up Highland Park Way SW when they were spotted. Attempting to flee they abandoned the car near 10th SW and SW Henderson according to noted Seattle photographer Tim Durkan who was in the neighborhood.
"They ran up this alleyway and that was a mistake," Durkan said.
Police followed and apprehended one of the suspects there. Two others, managed to get away and thus far have not been arrested.