Mural at The Birdhouse is a fundraiser and community art; It's now complete
Mural at The Birdhouse is a fundraiser and community art; It's now complete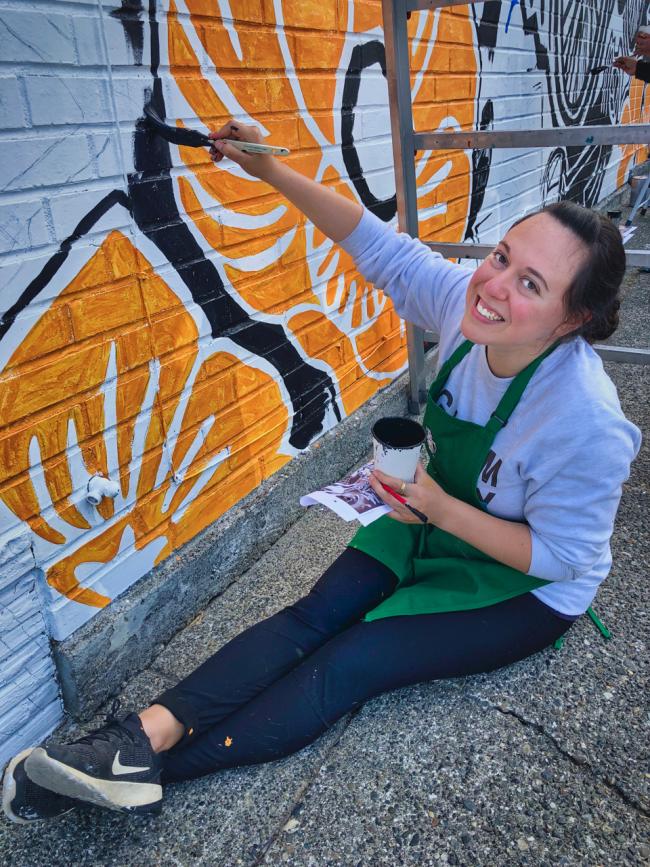 Tue, 07/13/2021
The Birdhouse Coffee shop and restaurant (formerly Bird on a Wire) at 3507 SW Henderson Street has commissioned a large scale mural on an adjacent wall facing north that is full of Seattle and northwest symbolic art, all meant to beautify the area, be a kind of landmark and be a fundraiser too. T-shirts carrying the same design are for saie inside The Birdhouse and all proceeds raised from the T shirt sales, go back to Urban Artworks, who are helping to get the mural done.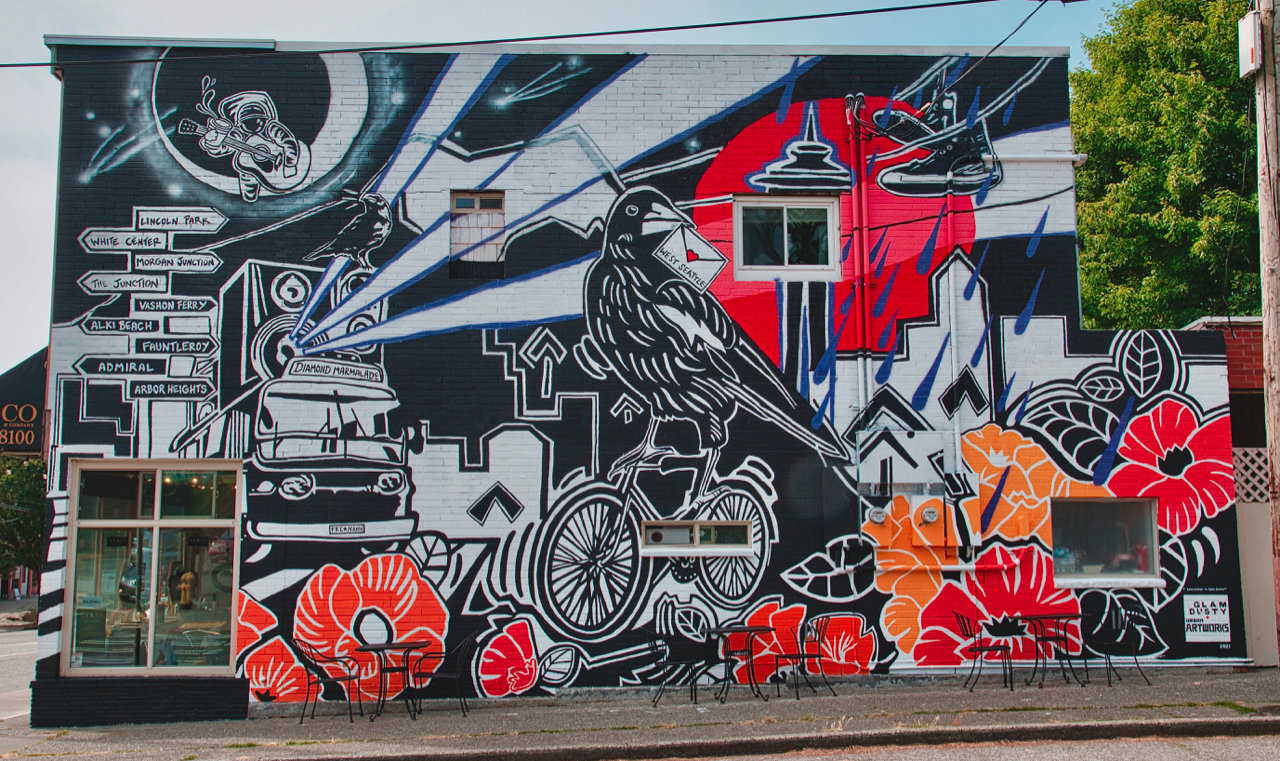 Urban Artworks is a nonprofit. that provides a range of mural designs and also sponsor youth programs. throughout Seattle. They are working to have the art done by the end of the week.
The Birdhouse changed hands last March just as the pandemic began. Former owner Heidi Herr sold to new owners Amber Heinemann and Todd Fregin. The duo own Freman Foods that provide catering and many takeout style items.
The lead artist and designer of the mural is Katie Todaro with Glam Dusty Studios in West Seattle whose work adorns both personal and commercial spaces all over Seattle.
"This is like Amber's dream, " Katie said, "her love letter to Seattle."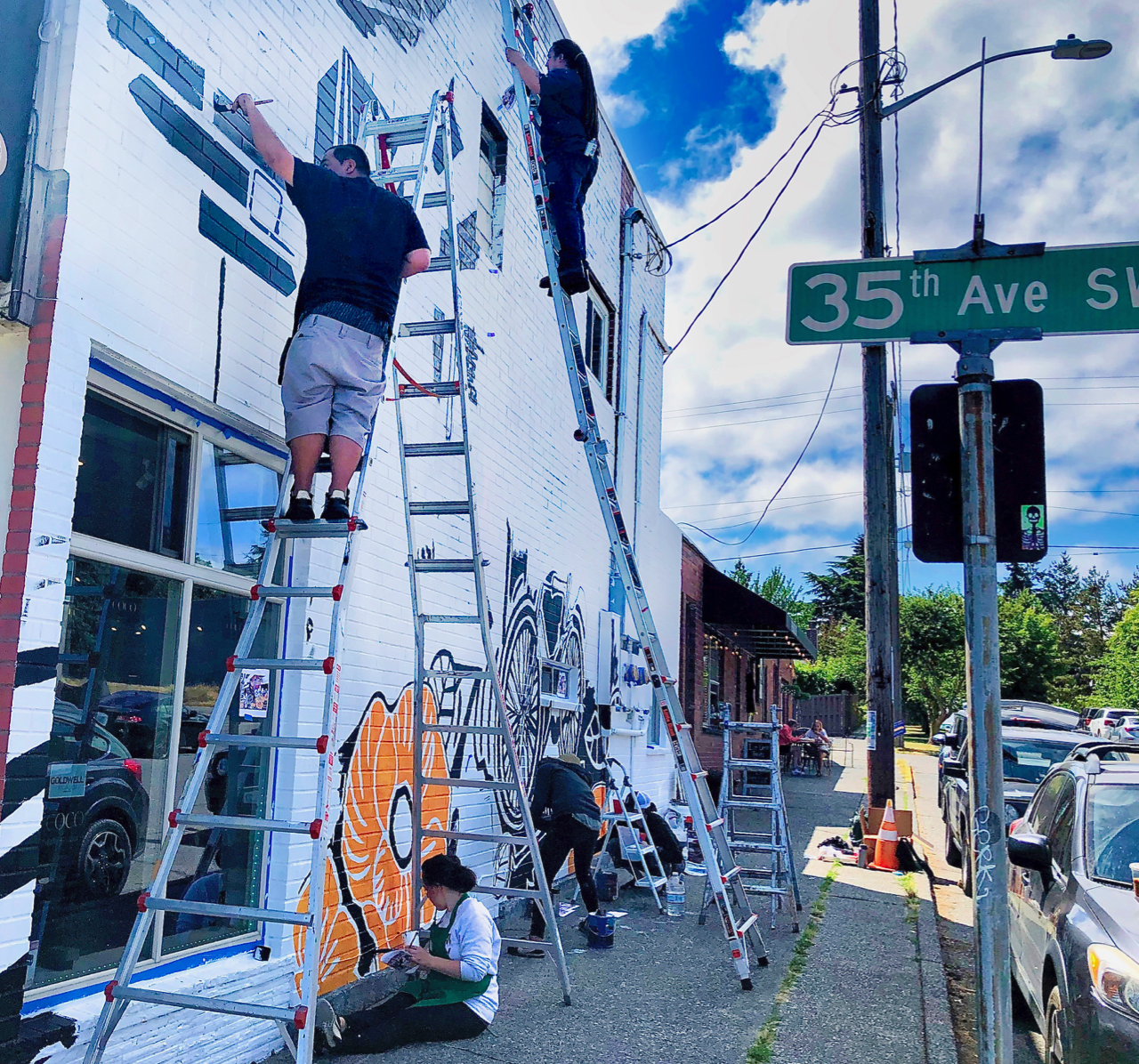 Comments
It's her love letter to her West Seattle community that supported The Birdhouse through the pandemic and the West Seattle Bridge closure ❤
Add new comment