Think you still got the football skills? Here's your chance to prove it
Think you still got the football skills? Here's your chance to prove it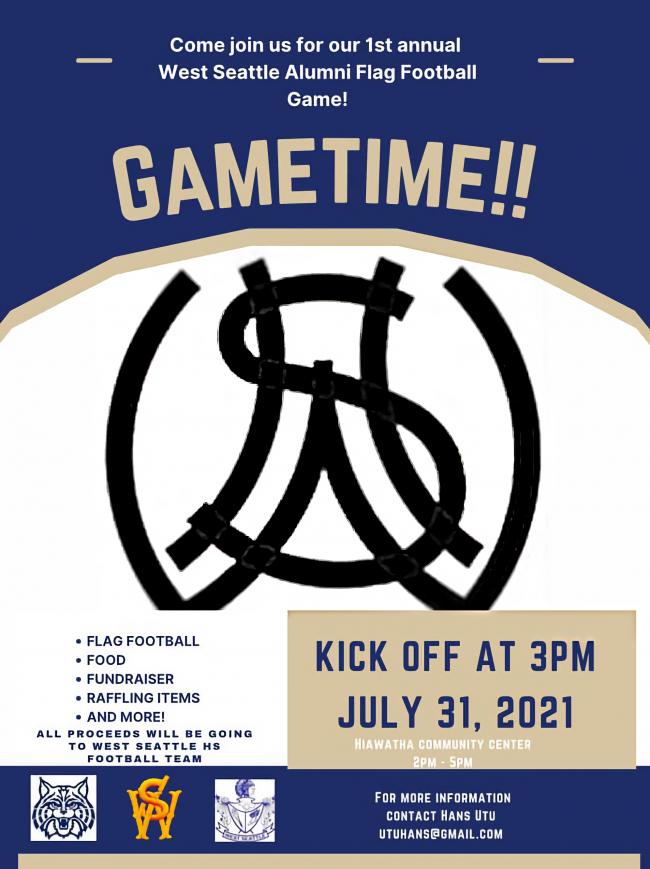 Fri, 07/16/2021
Calling all West Seattle sports alumni members! Think you still got it? Can you play?
Start stretching now because kickoff for the 1st Annual West Seattle Alumni Flag Football game happens at 3pm July 31 at Hiawatha Commmunity Center.
The event itself runs from 2pm to 5pm and will feature the game, food, a fundraiser with a raffle and more.
All the proceeds will go to support the West Seattle Wildcats Football team.
For more information contact Hans Utu at Utuhans@gmail.com