The DNDA Arts in Nature showcase is at Westcrest Park this Saturday
The DNDA Arts in Nature showcase is at Westcrest Park this Saturday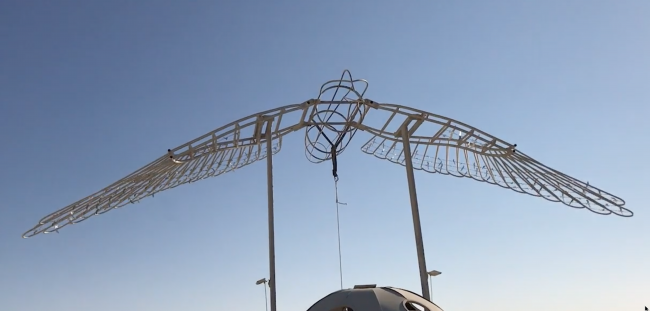 Wed, 08/25/2021
The Delridge Neighborhoods Development Association (DNDA) will present a special ARTS IN NATURE SHOWCASE on Saturday, August 28th, from 3 to 8pm, at Westcrest Park. Please join us for this FREE and family-friendly event! The showcase will evoke the feeling and flair of DNDA's annual Arts In Nature Festival, offering an eclectic experience of art and performance in a local park.
The all Black, Indigenous, and People of Color lineup will feature live music, poetry, and dance performances by Holy Pistola, Gretchen Yanover, Noelle Price, Boka Kouyate & the Djeliyah Band, Jennifer Moore, Troy Osaki, Supercoze, and DJ Phenohype. Movement performances from Danza Symbiosis and Seattle Capoeira Center will happen throughout the park, starting at 11:15am ahead of the showcase.
This year's Arts In Nature Showcase is presented in partnership with Seattle's Office of Arts & Culture, Lelavision, SDOT, and Parks, as part of a larger event calledCreated Commons – an initiative to transform Seattle's outdoor spaces into temporary venues for spectacular arts and cultural experience.
In addition to DNDA's Arts In Nature Showcase on the 28th, other Created Commons events will take place August 27th through September 5th at West Seattle's Westcrest Park & Reservoir. The park will be animated with kinetic musical sculpture, eco-art installations, and offerings of BIPOC-centered performances, wellness offerings, workshops and science panels to foster resiliency in our community. 
The entire event will feature Lelavision's interactive kinetic sculpture, "Interspecies Communication." This large-scale sculpture of a whale and bird is 50-feet long and 32-feet wide. Visitors can make the bird "fly" by setting the wings in motion throughout the event. 
Join us on August 28th from 3 to 8 pm! Come explore the performance stage, mixed media art installations, family-friendly interactive activities, and hiking trails through the great outdoors. View the stage lineup and showcase schedule at www.dnda.org/festival

The family-friendly event is free and open to the general public. Picnics, camping chairs, and blankets encouraged. This will be a zero waste event. Audiences are encouraged to bring a filled water bottle to stay hydrated during the fun! Composting and recycle bins will be on hand. Visitors should pack out all other trash to leave the park better than we found it. Free organic produce from Vashon Island Growers Association will be available, and a variety of food trucks will be on site, including delicious ice cream from event sponsor Full Tilt Ice Cream. DNDA's Showcase sponsors also include Nucor Steel, and Verity Credit Union. There is limited parking at the park, but plenty of surface street parking is available. No alcohol will be permitted on site.   
-------
In order to maintain healthy environments for all, Created Commons, DNDA, and Lelavision will respect all public health directives, and masks will be required. Please visit the event's Facebook page for the most recent requirements regarding mask mandates and capacity limitations. 
See DNDA's Festival page for Showcase schedule and artist info.
The Created Commons Facebook page is here: https://fb.me/e/Sb6chvZg. 
For more info, please contact office@dnda.org.
This event is made possible through funds from DNDA, the Seattle Office of Arts and Culture  and Seattle Public Works, with additional sponsorship for DNDA from Nucor and Verity Credit Union.
About DNDA
The Delridge Neighborhoods Development Association integrates Art, Nature, and Neighborhood to build and sustain a dynamic Delridge. Founded in 1996, DNDA runs 7 affordable housing communities, a broad range of youth arts, recreation, and leadership programs, and volunteer-led restoration events in 11 West Seattle Parks. DNDA works in support of racial, social, and environmental justice. In 2016, DNDA merged with longtime partner Nature Consortium, and has been running the annual Arts In Nature Festival since then. In light of the pandemic, this year's showcase will take the place of a full festival in 2021. www.dnda.org
About Lelavision
Lelavision co-founders, Ela Lamblin and Leah Mann, began their collaborative efforts
in 1992 in Atlanta, GA, using original kinetic sculpture, live music, and dance
simultaneously in performance. In 1996 in Seattle, WA, they founded Lelavision, a professional touring company that has coined and perfected its own genre of performance, Physical Music. They present original performance works that cross all boundaries of appeal: race, education, language, religion, economic background, gender, and age. www.lelavision.com
About Created Commons
Created Commons is an expansive multi-agency initiative that centers, engages, and employs BIPOC (Black, Indigenous, and People of Color) artists, communities, and cultural workers to activate public space for community connections, resonance and resiliency. The program leverages multi-agency collaboration and the Office of Arts & Culture's inclusive programming and activation models to support economic and community recovery. Created Commons builds on the momentum of the Seattle Department of Transportation (SDOT) Stay Healthy Streets and Stay Healthy Blocks and the success of our Viaduct Arts Festival and ALL RISE programs to activate our City's space in vibrant and creative ways in the Summer months of 2021.