SDOT Travel Advisory: Deck scanning on the Spokane St Viaduct may cause slowdowns August 30 - Sep. 3
SDOT Travel Advisory: Deck scanning on the Spokane St Viaduct may cause slowdowns August 30 - Sep. 3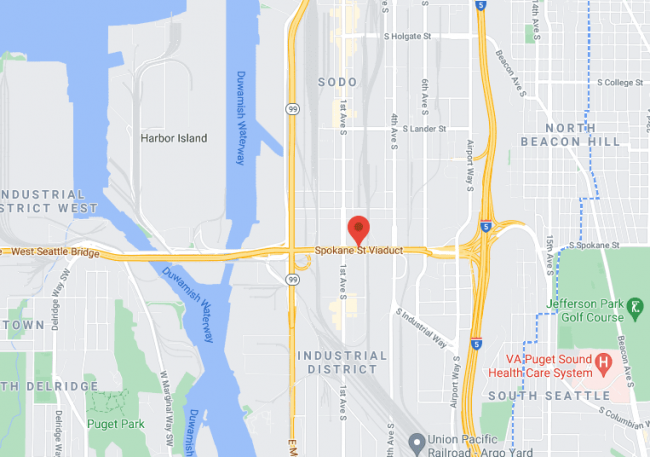 Wed, 08/25/2021
information from Seattle Department of Transportation
We're doing a "deck scan" of the Spokane St Viaduct to see if we need to do any work to keep it in good condition. 
The Spokane St Viaduct is the elevated street structure between the West Seattle Bridge and I-5 over Georgetown and SoDo. It's currently open for traffic.  
A deck scan is one way we understand the condition and performance of our streets and bridges to keep them safe and durable.  
The deck scan work will affect people driving on the Spokane St Viaduct to and from the Spokane St Swing Bridge (low bridge), 1st Ave S, and 4th Ave S. This will also affect those going to and from Harbor Island via the Spokane St Viaduct. Work will take place on the Spokane St Viaduct between 4th Ave S and the SR 99 intersection. Travelers will experience slowdowns but will still be able to access these areas. 
To perform this work safely and effectively, you can expect traffic slowdowns and lane reductions on the Spokane St Viaduct from Monday, August 30, to Friday, September 3.  
Work hours are from 7 a.m. to 5 p.m. We will also be doing this work on closed portions of the West Seattle Bridge and streets and ramps leading to it. 
As always, when you see people working, please drive slowly, obey signs, and use caution in work zones.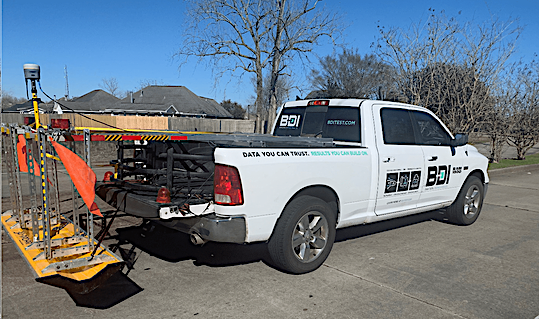 Our contractor will be conducting the deck scan to identify any potential defects with a variety of tools. Ground penetrating radar, shown above, uses electromagnetic waves to locate potential concrete delamination – or a layer of unbonded concrete – on the deck.