First day at Denny International Middle School was a model for the District
First day at Denny International Middle School was a model for the District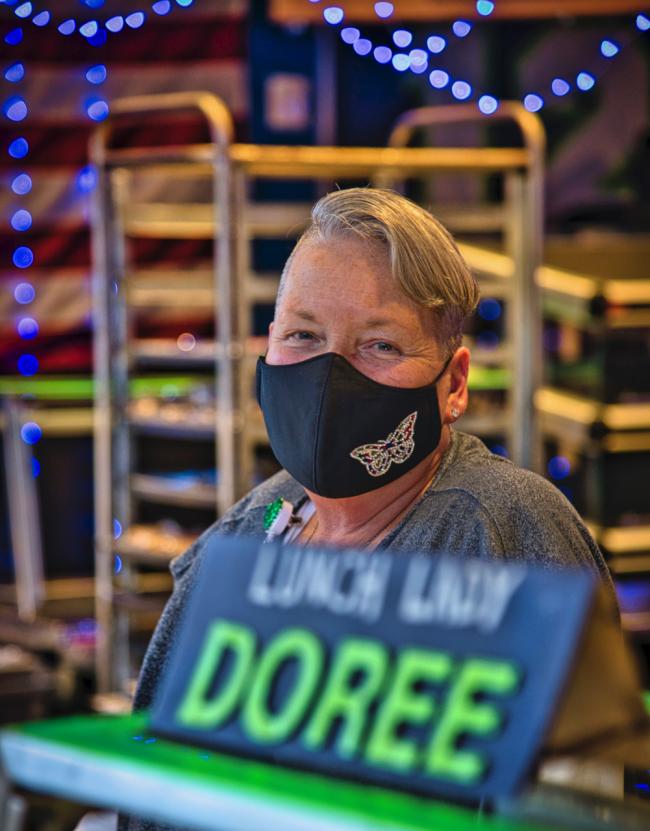 Wed, 09/01/2021
The Seattle Public School District returned to full in person instruction Sept.1 with only 500 students out of 53,000 opting to stay home.  The district provided 30 tents to some of the 104 schools in the system with 36 more requested for some who might opt for outdoor instruction. But at Denny International Middle School the number was nearly the complete student body. The full attendance number is still being determined.
Principal Jeffery Clark had words of praise for both staff and students. "Our team has been working super hard all summer. So, in terms of procedures we have all sorts of outreach regarding wearing a mask at all times, social distancing. We have social distancing marks in the hallways and directional stair wells. We have a rotation in lunch to spread kids out to maintaining social distancing. Our teachers have done a phenomenal job getting ready to welcome the kids back to support them, love them and encourage them to thrive academically. There were some extra challenges with academic planning for this year."
The information about the virus is actually being brought into the classroom too. "We connect real life experiences to teaching and learning plans all the time. This whole experience has been a direct fit for science."
"I am super proud of our kids. They've had an amazing start. Everything about today has gone seamlessly well. Kids are excited to be back and it shows."
The staggered lunch period at Denny is not necessarily the same. "Each school makes it's own decisions on that," said SPS Media Relations Tim Robinson. "Wing Luke Elementary for example has six lunch periods."
Sealth is doing one lunch period in order to more easily spread students throughout the school (no rooms are being used for instructional purposes during lunch) so they can maintain social distancing.

Ballard and Sealth each have one lunch period, as do most high schools. West Seattle High has two.