The spirit returns: A Duwamish and settler story
The spirit returns: A Duwamish and settler story
Member preview is set for Oct. 8 at 6pm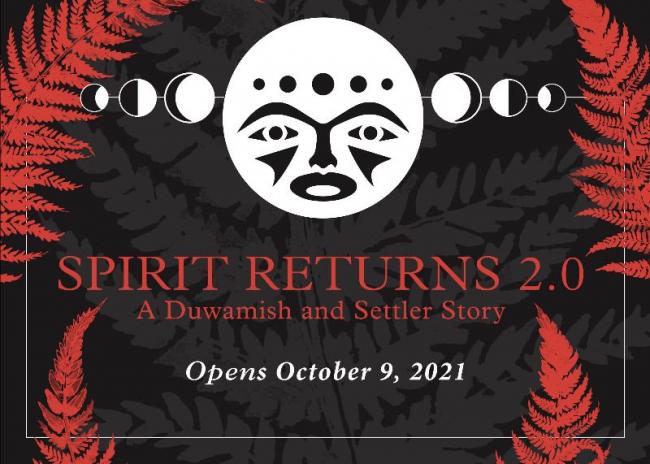 Fri, 10/01/2021
information from the Southwest Seattle Historical Society
Join us for a special member preview of our upcoming exhibit The Spirit Returns 2.0: A Duwamish and Settler Story, on Friday, October 8 at 6:00 PM. This preview is free to all Historical Society members. We kindly ask that you RSVP below. We hope you will join us to explore The Spirit Returns 2.0 ahead of the public opening the following day. Light refreshments will be available on the porch of the Log House Museum.
Face coverings are required regardless of vaccination status while inside the museum and strongly encouraged while not actively eating or drinking on the porch.
The Spirit Returns 2.0: A Duwamish and Settler Story reexamines non-native settler accounts of early relations with the Duwamish tribe to set the stage for a celebration of contemporary collaborations and friendship between these communities. Visit our Log House Museum to check out never-before-seen letters from early settler David S. "Doc" Maynard, dive into personal stories of key members of the Alki Point landing party, and uncover a new way to think about Seattle history.
This is a two-part exhibit, hosted in partnership with the Duwamish Longhouse, where another half of this joint exhibit shares the living lifeways of the Duwamish people within the space that was reclaimed in 2009 with the completion of the Duwamish Longhouse and Museum. The exhibit hosted by the Duwamish Longhouse marks the return of the cedar bark hat belonging to Chief Seattle of the Duwamish and Suquamish Tribes. This new exhibit will be the foundation for school curriculum at the Longhouse that will help strengthen the Duwamish sense belonging, autonomy and continuity.
This program is made possible by the support of our partners and our sponsors.