Yum Yum Teriyaki in White Center burglarized
Yum Yum Teriyaki in White Center burglarized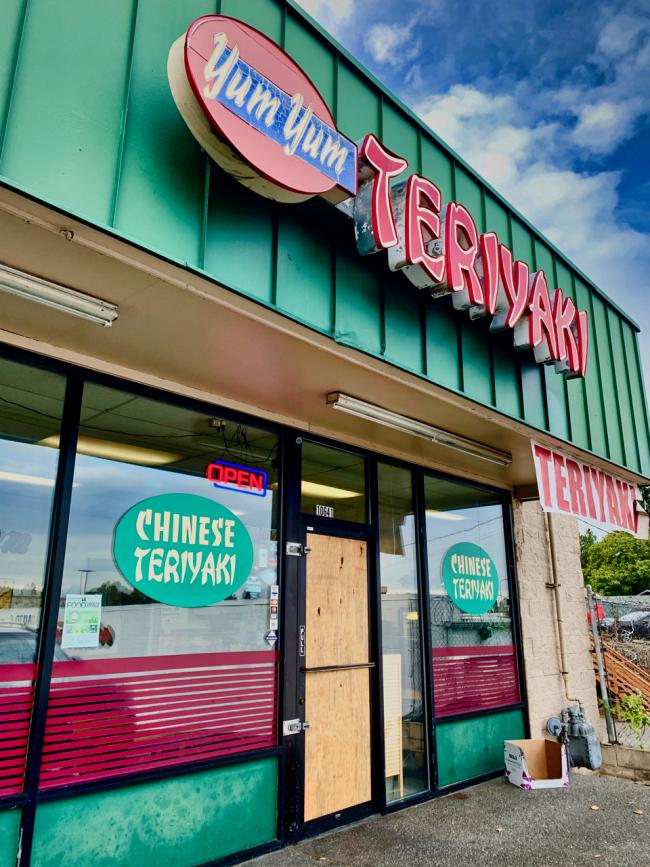 Wed, 10/13/2021
Yum Yum Teriyaki at 10641 16th SW was burglarized on Tuesday night. The suspects smashed through the glass door, according to the owner, for the fourth time this year.
"They didn't get much," she said, "but made big mess. Glass was all over inside."
The owner said they managed to steal under $200 "in change"  and "they stole all our hand sanitizer too."
If you'd like to help Yum Yum and show support you are asked to just order some food either in person (preferably) or through Grubhub using this link.
Crime in White Center has seen a spike since a series of fires struck the main business district during 2021 but overall, the King County Sheriff notes crime is down in the community.
A series of break-ins has gotten the attention of local officials however and a White Center Business District Public Safety Meeting has been called for Tuesday Oct. 19 from 1:30pm to 3pm via Zoom.
Meeting ID: 856 7640 1136 / Passcode: SAFEpublic
Dial-in: 253-215-8782 / Passcode: 5584815021
Comments
Of course the business was broken into what do you except when there's a homeless camp in the alley behind Little Cesars Pizza? As long as drug addicts and homeless people and prostitutes are allowed to live in the alley behind Little Cesars Pizza place and there is always the black car with people doing drugs then crime will continue in the White Center Community!