Land Use application on 76 unit apartment with retail spaces on 20th Ave SW filed; Awaits design review
Land Use application on 76 unit apartment with retail spaces on 20th Ave SW filed; Awaits design review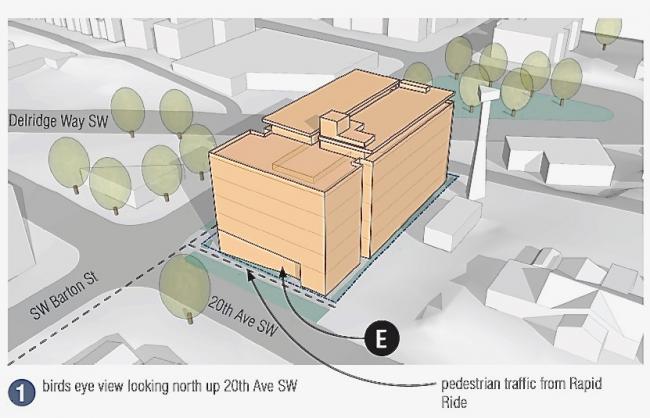 Fri, 10/29/2021
A Land Use Application to allow a 5-story, 76-unit apartment building with 71 apartments, 5 small efficiency dwelling units, retail and office has been approved by the Seattle Department of Construction and Inspections for 9208 20th Ave SW.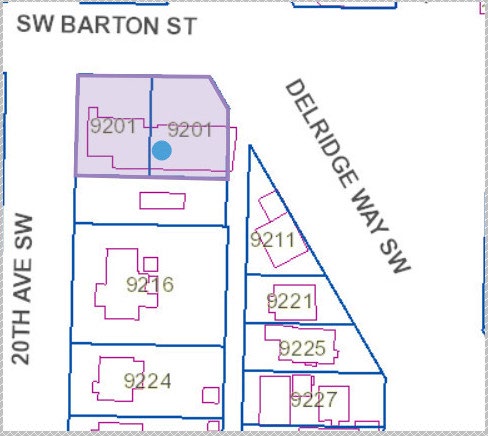 No parking proposed. The existing building will be demolished. Early Design Guidance conducted under 3036618-EG. 
The following appealable decisions have been made based on submitted plans: 
Conditioned - Design Review 
Conditions: Conditions have been placed on this project. You may view the decision through our web-based Land Use Information Bulletin or contact either the assigned planner whose name and phone number appears above or the Public Resource Center (206-684-8467, PRC@seattle.gov). 
The Director of the Seattle Department of Construction and Inspections has reviewed the Master Use Permit application(s) below and issued the following decisions. Interested parties may appeal these decisions. 
Hearing Examiner Appeals 
To appeal to the City's Hearing Examiner, the appeal MUST be in writing. Appeals may be filed online at www.seattle.gov/examiner/efile.htm, or mailed to the City of Seattle Hearing Examiner, P.O. Box 94729, Seattle, WA 98124-4729. (Delivery of appeals filed by any form of USPS mail service may be delayed by several days. Allow extra time if mailing an appeal.) An appeal form is available at www.seattle.gov/examiner/guide-toc.htm. 
Appeals must be received prior to 5:00 P.M. of the appeal deadline indicated below and be accompanied by an $85.00 filing fee. The fee may be paid by check payable to the City of Seattle or a credit/debit card (Visa and MasterCard only) payment by telephone at 206-684-0521. (The Hearing Examiner may waive the appeal fee if the person filing the appeal demonstrates that payment would cause financial hardship). 
The appeal must identify all the specific Master Use Permit component(s) being appealed, specify exceptions or objections to the decision, and the relief sought. Appeals to the Hearing Examiner must conform in content and form to the Hearing Examiner's rules governing appeals. The Hearing Examiner Rules and "Public Guide to Appeals and Hearings Before the Hearing Examiner are available at www.seattle.gov/examiner/guide-toc.htm. To be assured of a right to have your views heard, you must be party to an appeal. Do not assume that you will have an opportunity to be heard if someone else has filed an appeal from the decision. For information regarding appeals, visit the Hearing Examiner's website at www.seattle.gov/examiner or call them at (206) 684-0521.