Holiday 'Pop-Up' Art Fair is Saturday at the Alki Bathhouse
Holiday 'Pop-Up' Art Fair is Saturday at the Alki Bathhouse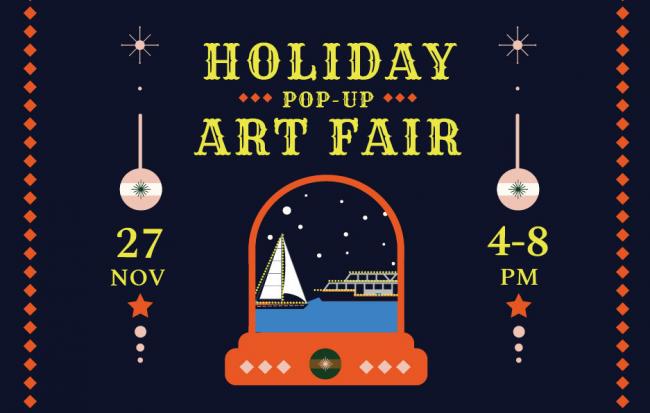 Tue, 11/23/2021
The fine people of the Alki Art Fair are back with a new event. This time it's just in time for the holidays.
This FREE community event will feature local artists from 4pm to 8pm at the Alki Bathhouse on Nov. 27. Sip some cocoa and gaze upon the Argosy Cruises Christmas Ships adorned with lights and live choir.
They have a great line-up of 6 talented artists and 4 musical acts for you to kick off the holiday season.
CREO Jewelry & Design
Sarfraz Art
Jess Guatney Studio
Andrea Lewicki Arts
Tom Costantini Art
Tay Custom Art