Christmas Ships visit West Seattle on Saturday Nov. 27
Christmas Ships visit West Seattle on Saturday Nov. 27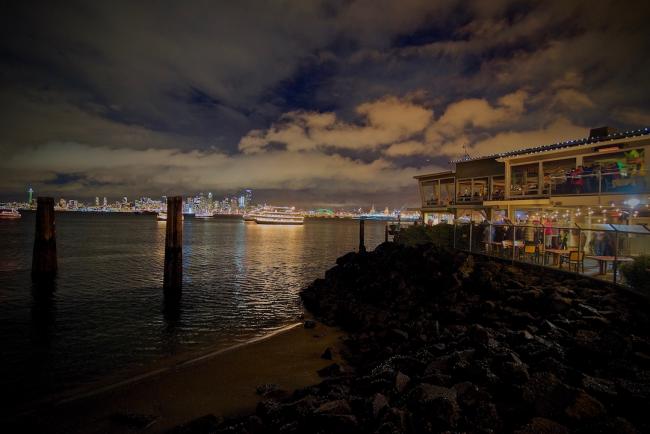 Fri, 11/26/2021
The Argosy Cruises Christmas Ships will be seen in Elliott Bay first at Salty's on Alki at 5:35pm on Saturday Nov. 27 featuring the Dicken's Carolers.
The second performance will be a Alki Beach Park at 8:35pm.
The ships and trailing craft made an appearance at Don Armeni Park on Nov. 26.