UPDATE: Power outage hits nearly 10,000 in West Seattle; Now down to 476
UPDATE: Power outage hits nearly 10,000 in West Seattle; Now down to 476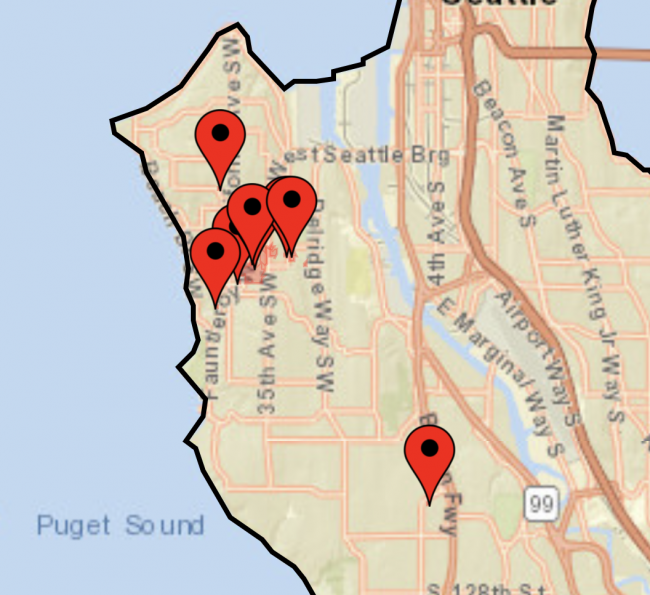 Thu, 12/02/2021
Update 7:45pm
Power for all but 476 City Light customers has been restored. The cause was a blown transformer in the 5400 block of 37th SW. Midnight is still the projected time of restoration
Original post 6:15pm
A power outage hit 9,775 Seattle City Light Customers on Thursday night beginning around 5:43pm.
The outage was concentrated on the west side of the peninsula from 107th SW on the south end and extending over to 32nd SW on the east and SW Lander on the north. 
Downed power lines and a blown transformer were reported at 5431 37th SW
Estimated restoration was midnight. 
You can check on the status of the system at City Light's System Status page https://www.seattle.gov/city-light/outages