West Seattle Junction kicks off the holidays with the annual tree lighting
West Seattle Junction kicks off the holidays with the annual tree lighting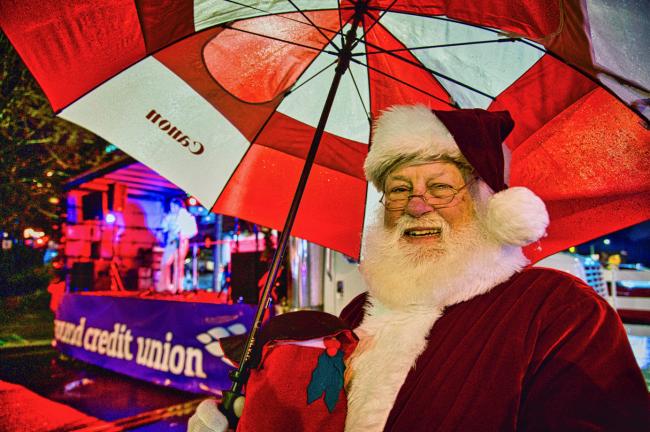 Sat, 12/04/2021
It rained almost all day, then as if by magic, though it was cold at 39 degrees, the holiday spirit was strong with several hundred West Seattleites and the rain just stopped. The rain was responsible for the limited sharing of Christmas music by bands though some was provided by a choir and Tony Colinares doing his Elvis tribute acapella and getting kids involved in the fun.
The tree lighting was sponsored by Verity Credit Union and Sound Credit Union.
The night market vendors were busy as every booth had lots of people shopping.
When Jack Menashe of Menashe Jewelers took the stage he thanked all those in attendance for their patience through the pandemic and introduced his grand daughters who had urged him to "bring back the lights" at his well known home on Beach Drive. He did.
Then Santa took the stage and gave credit to his elves for stopping the rain, and announced he would read The Night Before Christmas after the tree lighting.
The holidays are just getting started in the Junction with events starting on Sunday.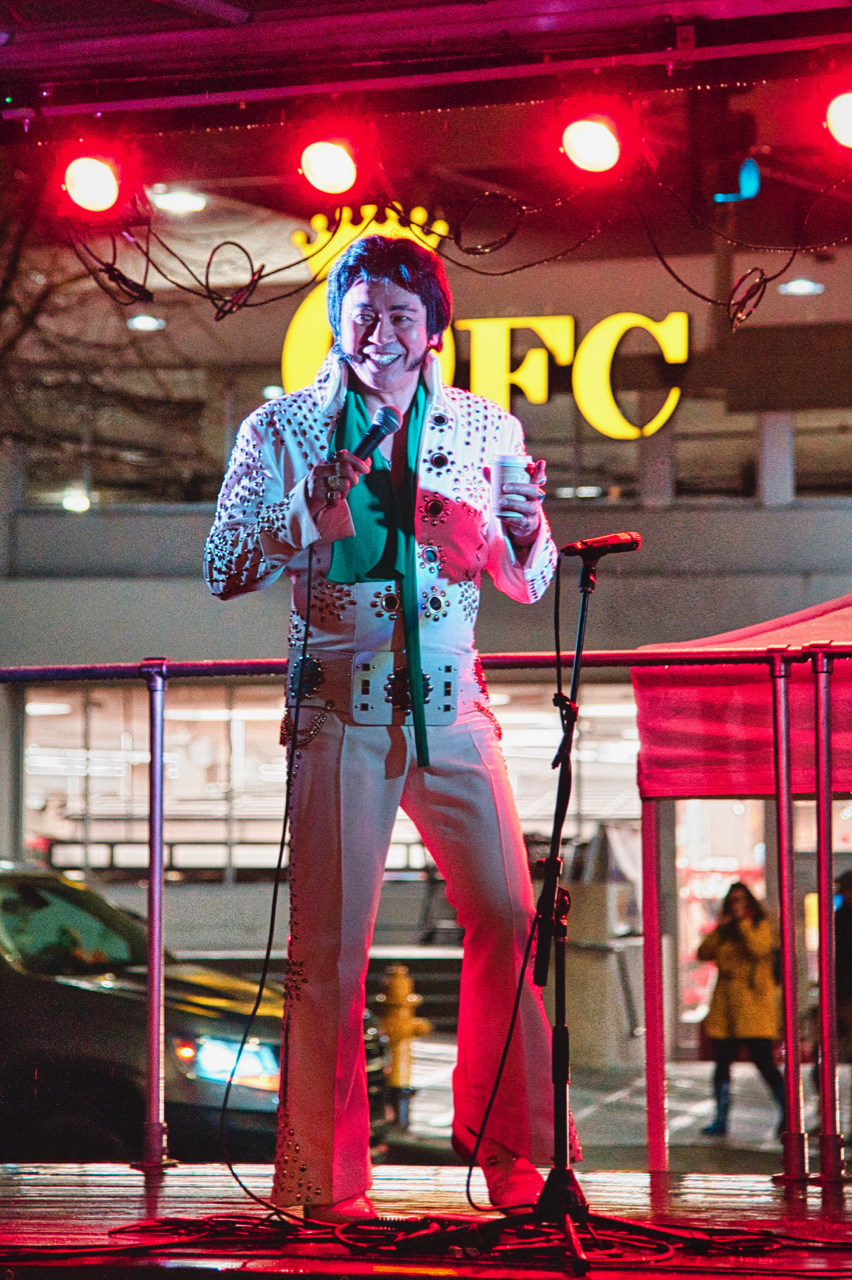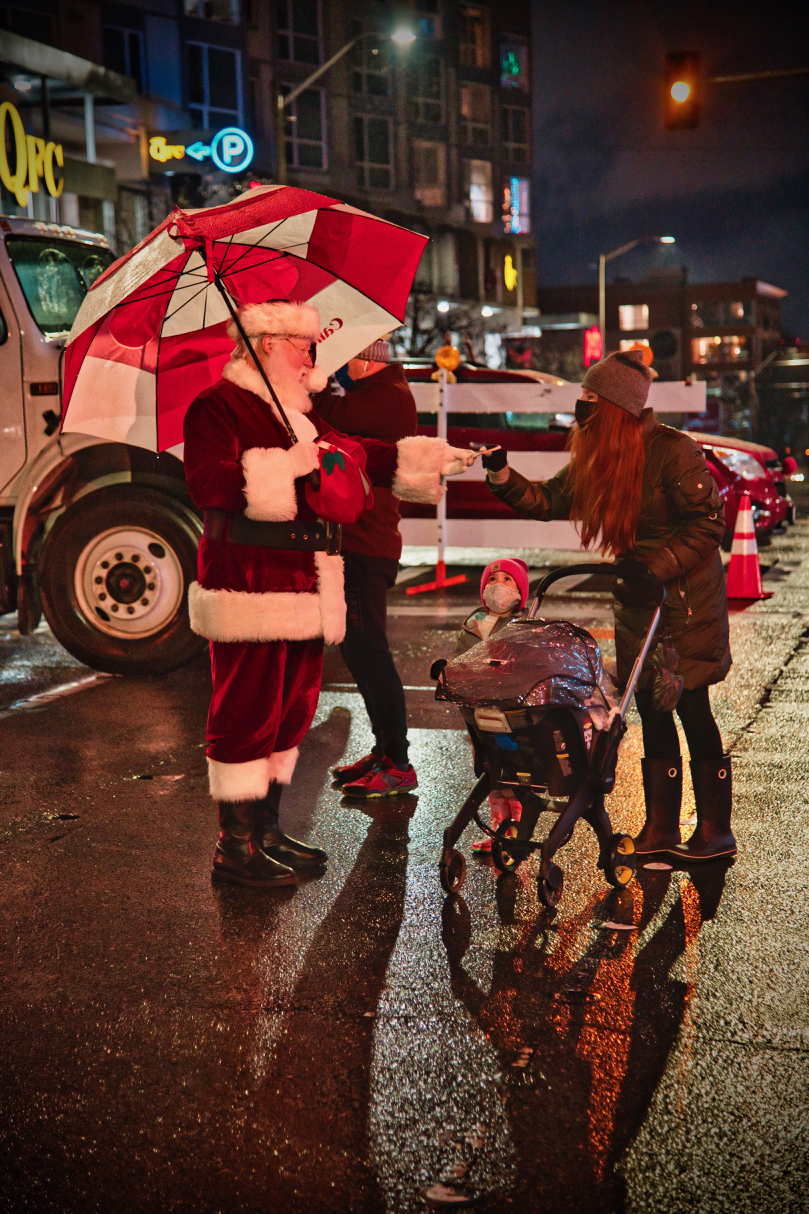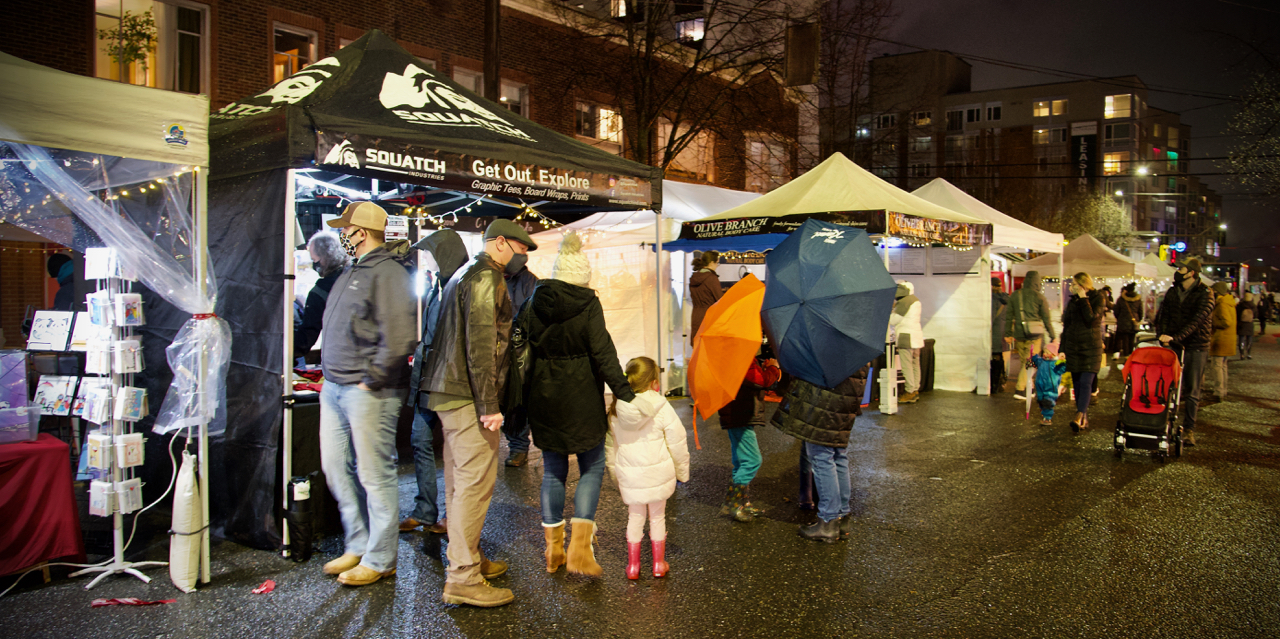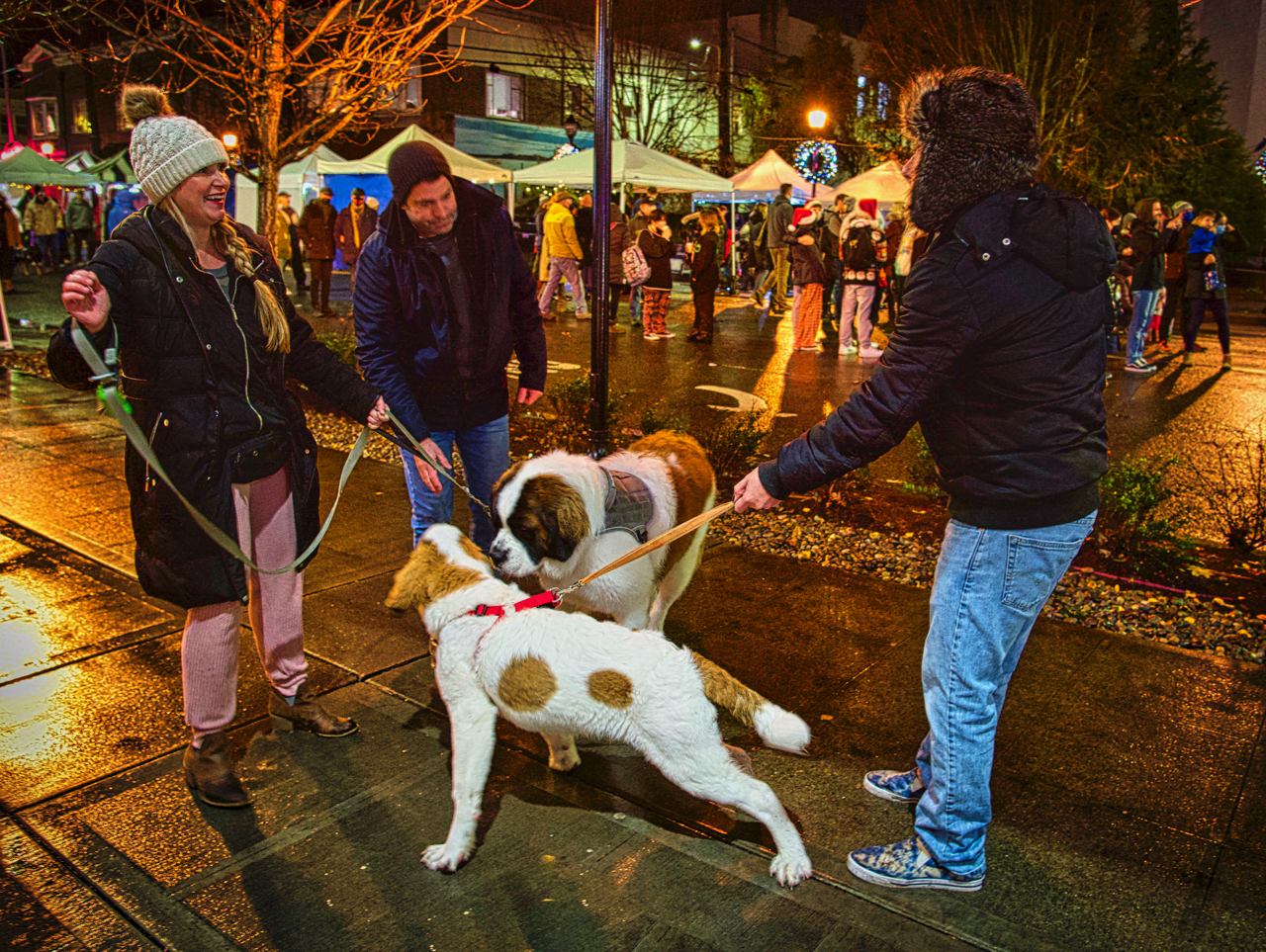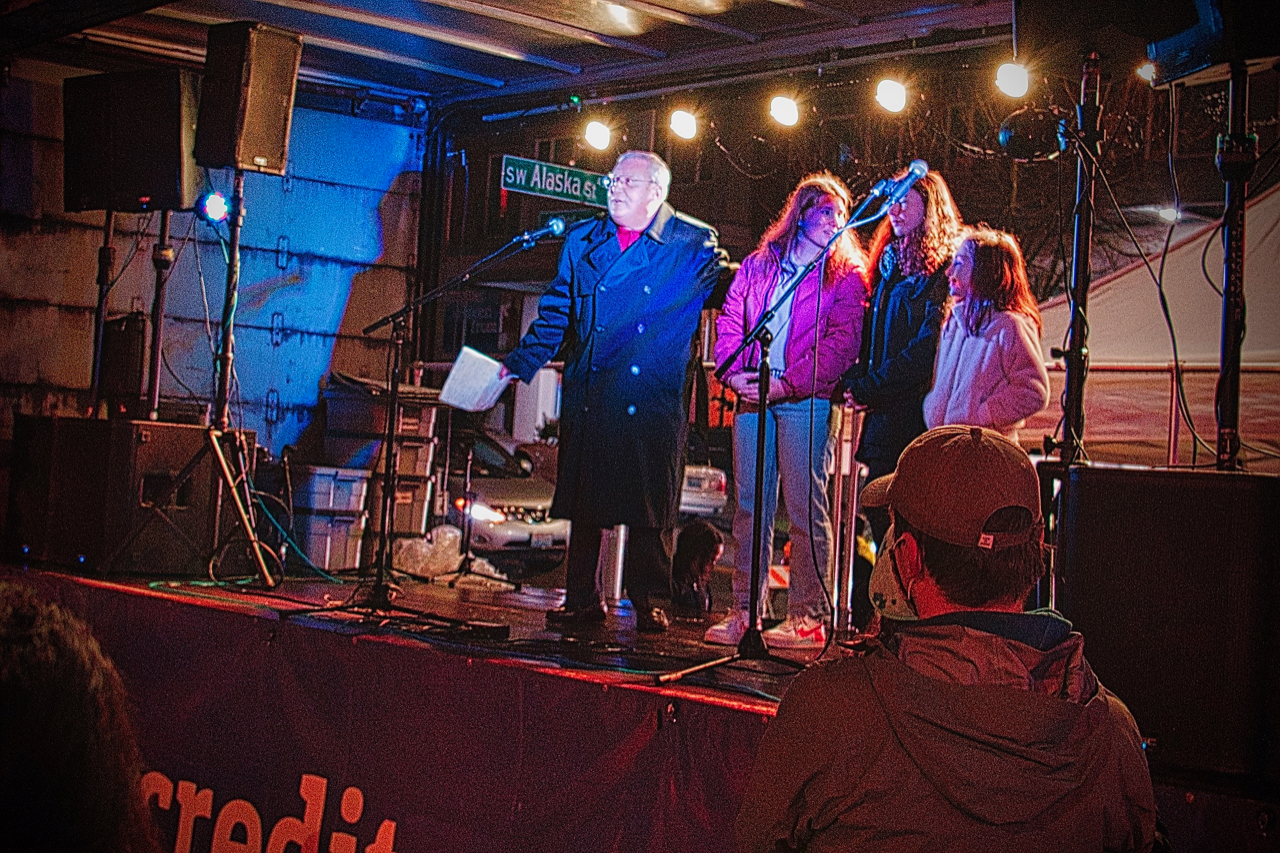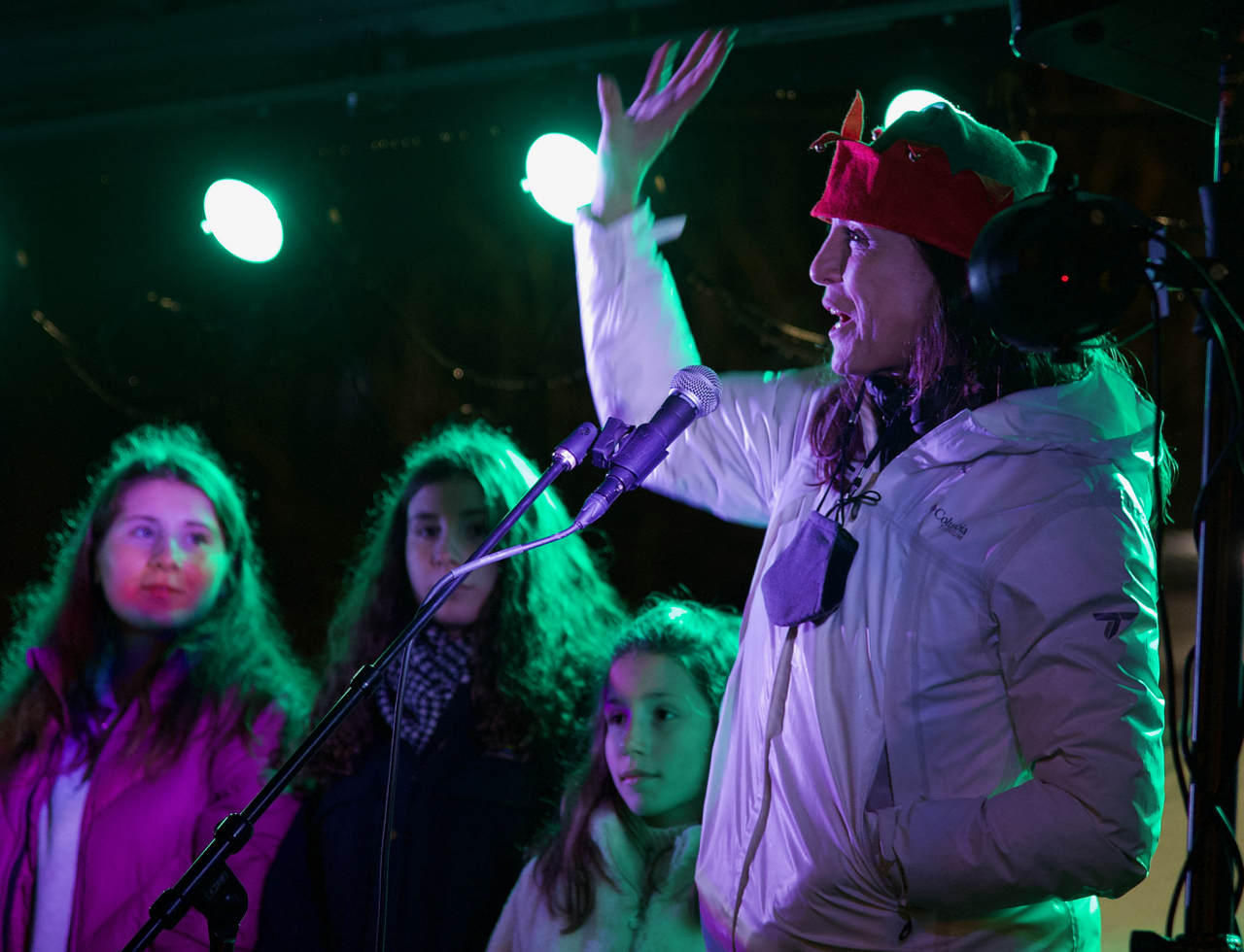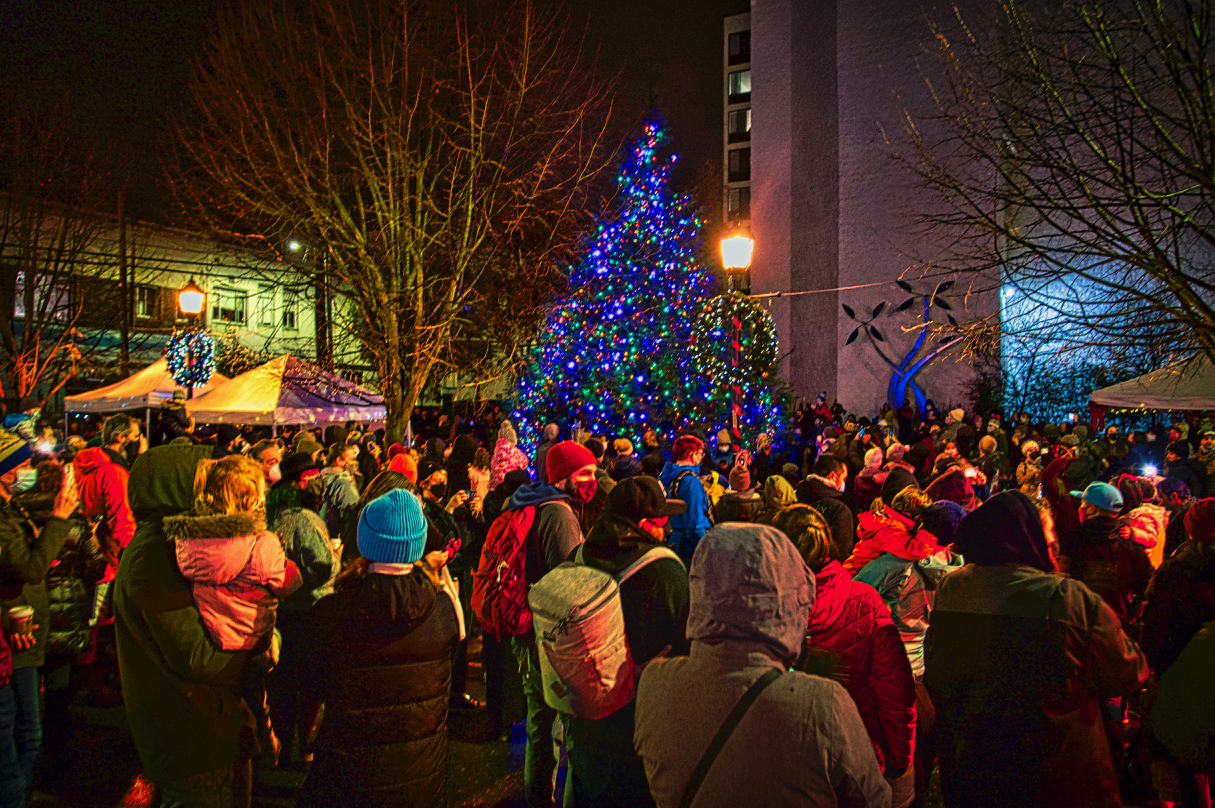 HOMETOWN HOLIDAYS
Sun, Dec 5th Cocoa and Coat Drive - 10 AM to 2 PM at the Farmers Market. Bring gently used coats, hats, scarves and gloves benefitting the West Seattle Food Bank and West Seattle Helpline. Warm up with a festive hot cocoa from our friends at Kiwanis. 
Thursday, Dec 9th: Holiday Art Walk, 5 PM to Late 
Sat, Dec 11th: Pajamarama and Hot Cocoa at Junction Shops, - 10 am to 1 pm. With limited edition diner mug and cocoa filling station. Dress in your pajamas!
Sun, Dec 19th: Santa House in the Junction Farmer's Market - 10 AM – 2 PM. Visit Santa and pick up some goodies from local farmers! (Sponsored by Sound Painting Solutions)
_____________________________
VIDEO: 2021 Junction Tree Lighting
Patrick Robinson for WestsideSeattle.com