WSHS Hannah Shelfer wins Congressional Institute art contest
WSHS Hannah Shelfer wins Congressional Institute art contest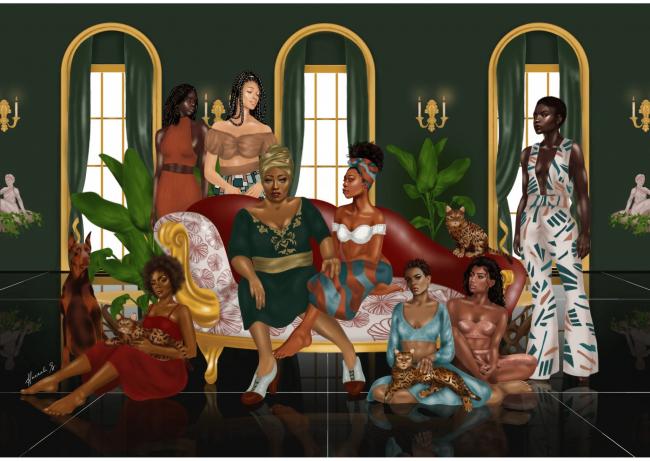 Sun, 01/09/2022
Every spring, the Congressional Institute sponsors a nationwide high school visual art competition to recognize and encourage artistic talent in the nation and in each congressional district. Since the Artistic Discovery competition began in 1982, more than 650,000 high school students have participated.
This year West Seattle High School's own Hannah Shefler has won the competition with her painting, "The Matriarchs"

Students submit entries to their representative's office, and panels of district artists select the winning entries. Winners are recognized both in their district and at an annual awards ceremony in Washington, DC. The winning works are displayed for one year at the U.S. Capitol.
Congresswoman Pramila Jayapal made the announcement via Facebook on Sunday Jan. 9 saying
"I want to take a moment to celebrate Hannah Shelfer from West Seattle H.S. for being the winner of our 2021 Congressional Art Competition!

Her incredible piece, "The Matriarchs", is now representing our district as it hangs in the Capitol!"
Shefler is also a recognized swimmer having trained with the US Olympic Team in 2019.