SDOT: High bridge repair: Two work platforms installed; preparing to hoist final two platforms
SDOT: High bridge repair: Two work platforms installed; preparing to hoist final two platforms

Fri, 01/14/2022
information from Seattle Department of Transportation
Last weekend, we hoisted the work platforms into place on the underside of the high bridge's western span. This weekend, we plan to complete the rigging work on the eastern span of the bridge so that the final platforms can be raised later this month. The work platforms provide crews access to the underside of the bridge and will allow them to complete epoxy injections and carbon-fiber wrapping.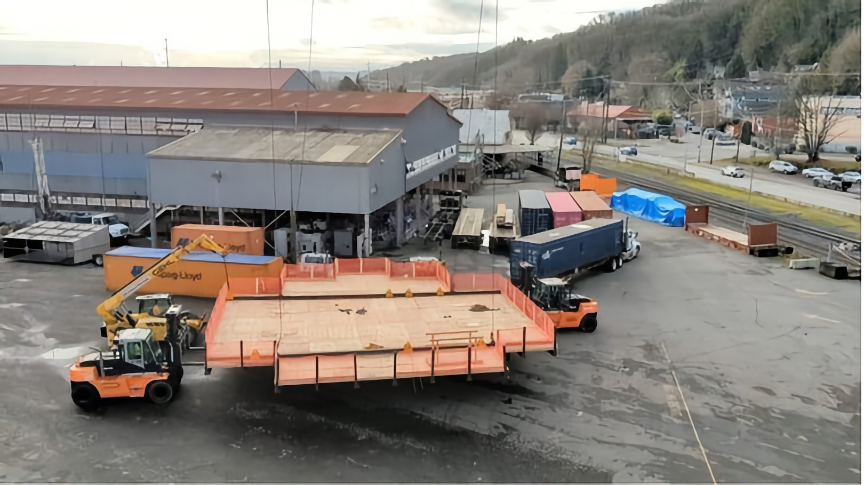 Crews align the work platform underneath the high bridge and attach cables.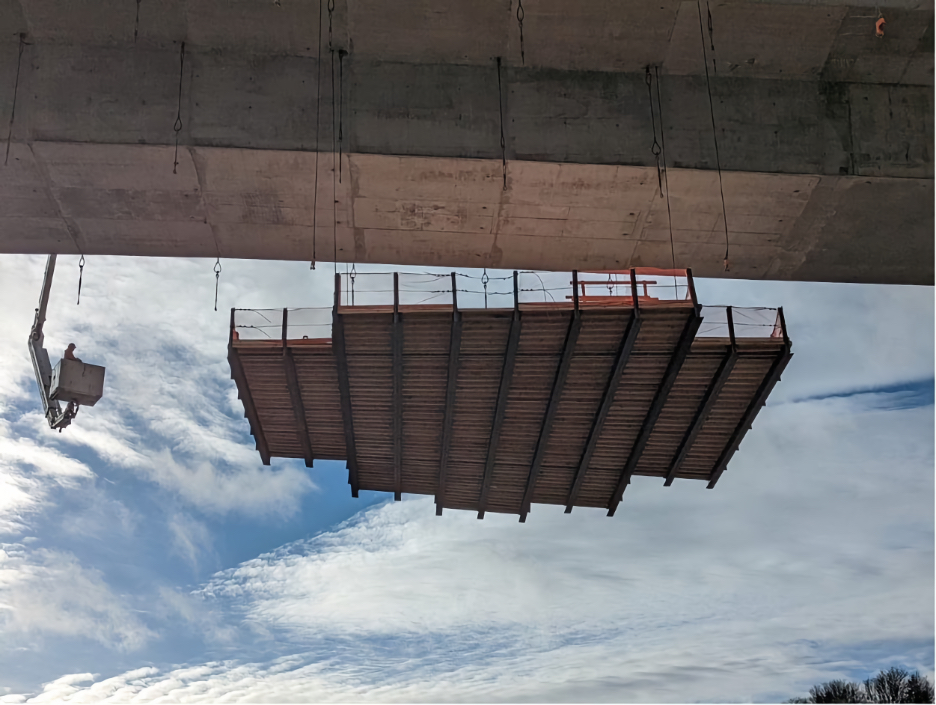 Using winches positioned on the bridge deck, the platform is lifted from the ground to the underside of the bridge.
This week, we used ground penetrating radar to identify optimal core drilling locations on the bridge. Core drilling allows us to create access to install post-tensioning cables that will reinforce the strength of the bridge's concrete. Next week, crews will begin relocating existing utility lines that run through the inside of the bridge to make room for the additional post-tensioning cables.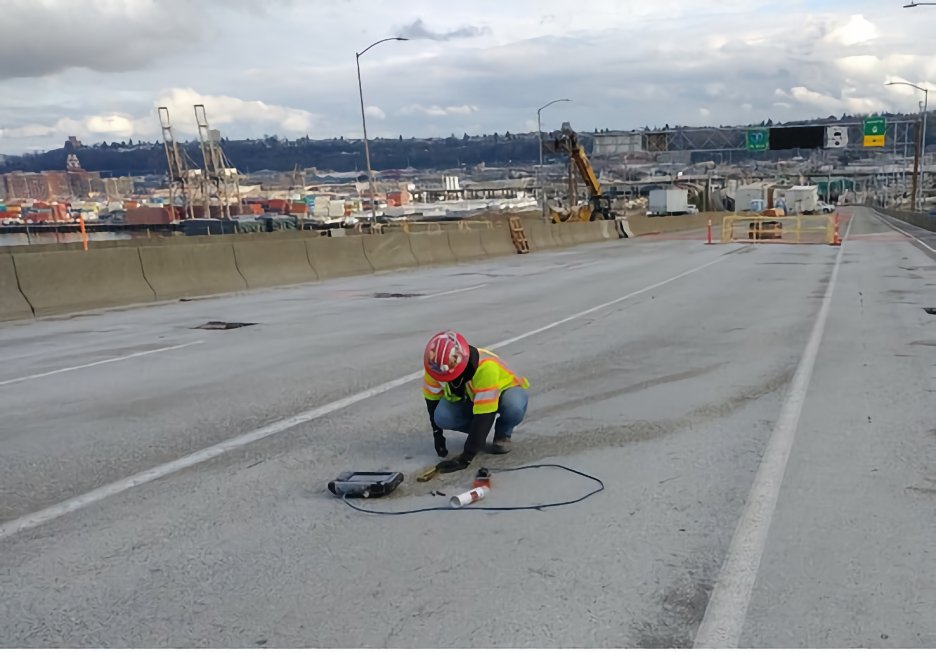 Crews use ground penetrating radar (GPR) scanners to locate rebar in the concrete before drilling.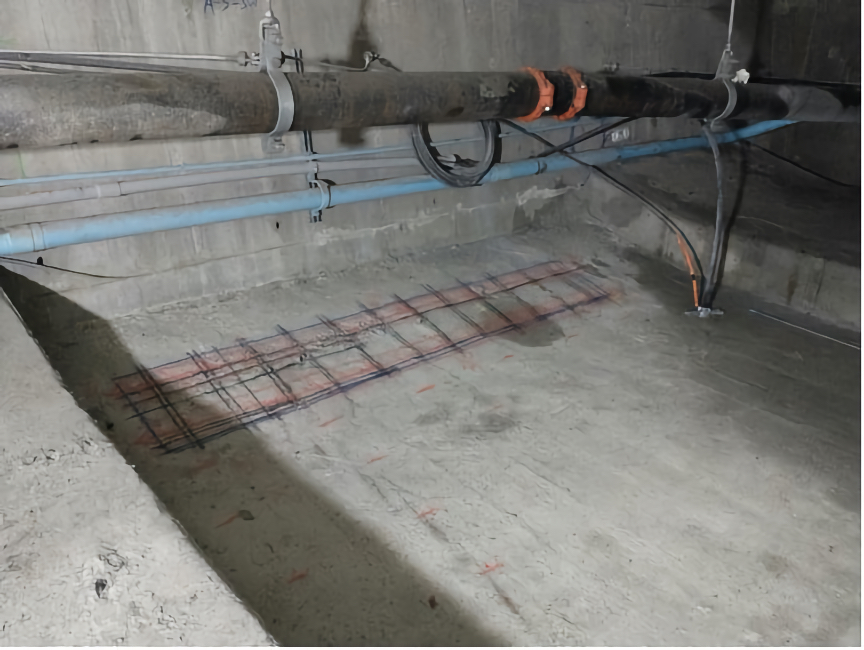 Using GPR scanning, crews locate and mark rebar in the concrete before core drilling.
Expect minor traffic impacts on SW Manning St and SW Klickitat Way the next two Saturdays 
While our crews complete rigging work and hoist the work platforms on the eastern span of the high bridge, people accessing Terminal 102 will be rerouted as a safety measure to avoid the work area. These traffic impacts will occur in the daytime on Saturday, January 15 and Saturday, January 22. Those travelling east and westbound on SW Spokane St will not be impacted. Detour signs will be in place for those travelling to and from Terminal 102. View the detour route map.