SDOT: Short-term low bridge closures continue on Sundays in January 
SDOT: Short-term low bridge closures continue on Sundays in January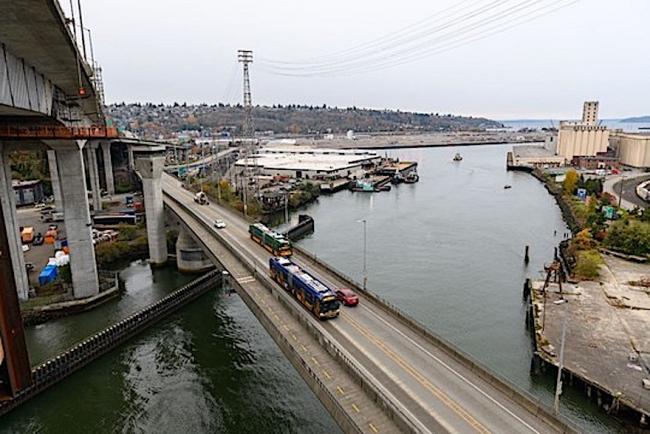 Fri, 01/14/2022
information from Seattle Department of Transportation
Over the next three Sundays, we'll briefly close the Spokane St Swing Bridge (low bridge) three times a day to the public. Each closure can last up to 30 minutes, which is about twice as long as the bridge is closed to traffic when it swings open for a vessel.    
This year we will perform important rehabilitation upgrades to the low bridge to ensure that it remains in safe and usable condition. We will use these short-term closures to measure important deflection data for the low bridge so that future construction scaffolding will fit properly while we complete this rehabilitation work.    
We are doing these short closures during off-peak periods and when there are lulls in traffic to minimize impacts to the community, including transit, freight, and other approved low bridge users.    
The scheduled closure times are the same each day: during lulls in traffic around 9 AM, around 1 PM, and around 5 PM. The remaining dates for these closures are:      
Sunday, January 16    
Sunday, January 23    
People driving who are authorized to use the low bridge will need to take the signed detour routes during these closures, take the trip at a different time, or wait up to 30 minutes until the bridge reopens.  
People biking, walking, or rolling on the low bridge path can wait up to 30 minutes for the bridge path to reopen or they can continue south to use the 1st Ave S Bridge path.  
To see what traffic looks like in real-time, visit our SDOT Traveler's page and select the camera icon near the low bridge.