West Seattle's Pizzeria Credo named #30 out 100 top USA restaurants on Yelp
West Seattle's Pizzeria Credo named #30 out 100 top USA restaurants on Yelp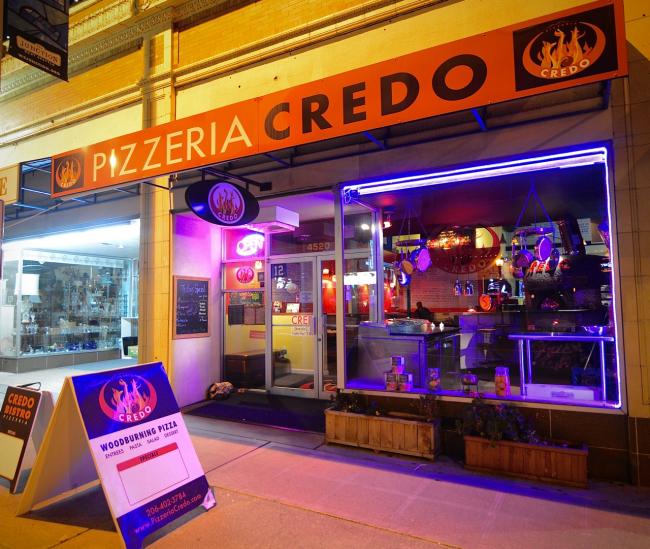 Wed, 01/19/2022
The accolades continue to mount for West Seattle's Pizzeria Credo as Yelp.com just announced their top 100 restaurants in the US.
Credo came in at number 30 in their ranking and they noted, 
"This thin-crust pizza is made Napoletano style in a blazing-hot oven with imported Italian double-zero flour (considered the gold standard for pizza and pastas) and homemade mozzarella. Get the Cinque Formaggi with Parmesan, ricotta, mozzarella, fontina, and goat cheese, or dive into their Tagliatelle Bolognese with thick, wide pasta ribbons. 

Cuisine: Pizza, Italian 

What they're known for: Locals love the Con Carne Pizza with sausage, pepperoni, and chorizo, and also the amazing Alla Sasa Pizza—half Margherita pizza, half calzone—topped and stuffed with mozzarella, ricotta, and sausage. 

Yelpers say: "Omg. What a gem. This was possibly my best dinner in Seattle—and it happened to be reasonably priced! The food speaks for itself—phenomenal."  —Elizabeth W. 
Chef and owner Jacques Nawar said, "I am very honored to be ranked so highly among so many other amazing restaurants. We try to stay close to our name, we believe in the highest quality ingredients, prepared well and served to you like you are part of the family."
Credo was named among the best by Trip Advisor for the last 3 years as well. 
They are located at 4520 California Ave SW. Reach them at 206-402-3784