SDOT: West Seattle Bridge weekly update
SDOT: West Seattle Bridge weekly update
Sat, 01/22/2022
information from Seattle Department of Transportation
News about the week ahead for the West Seattle Bridge Program. 
High bridge repair: Prep work and detour for east platform hoist continues this weekend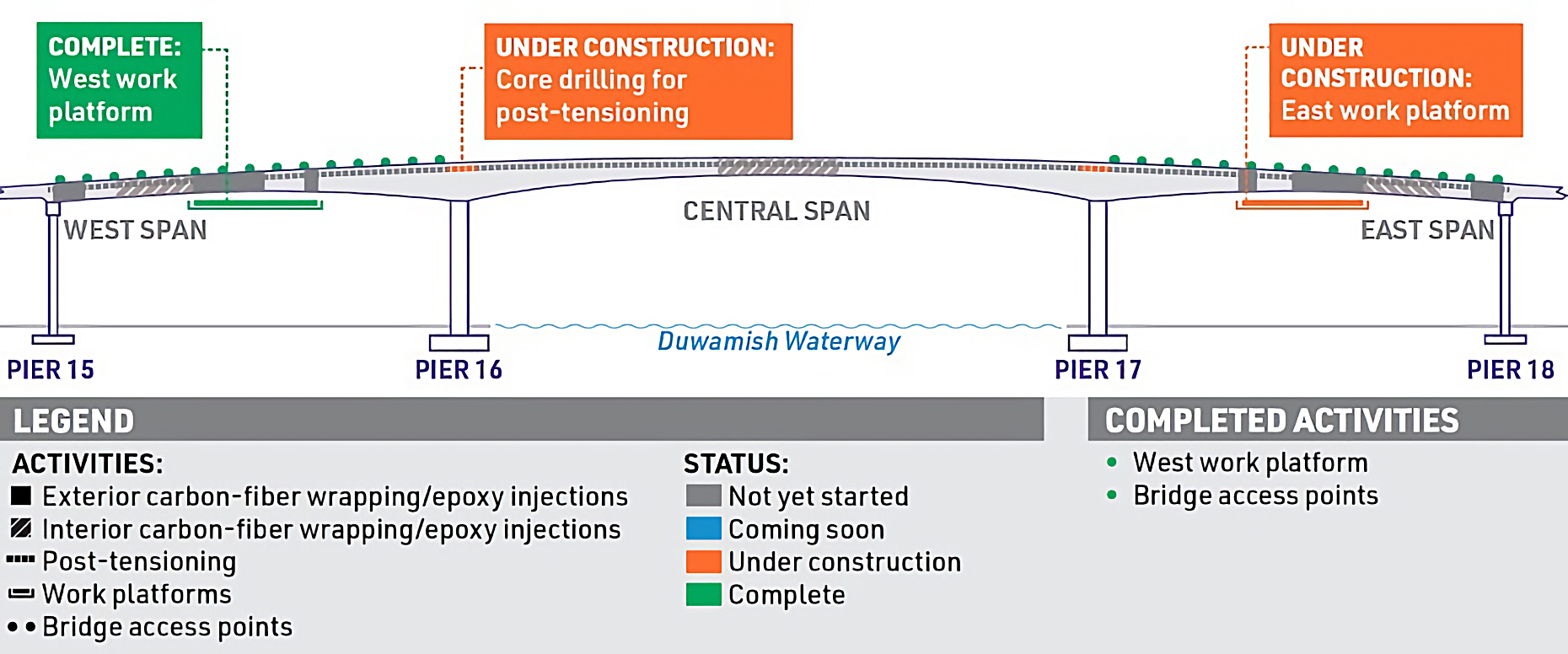 This Saturday, January 22, we're completing electrical prep work on the eastern span of the bridge so that the final platforms can be raised later this month. This Saturday's work includes temporarily removing existing light poles and other electrical equipment that will be in the path of the platform hoist. The hoist for the two east side platforms is scheduled for Saturday, January 29. A traffic detour will be in place both weekends.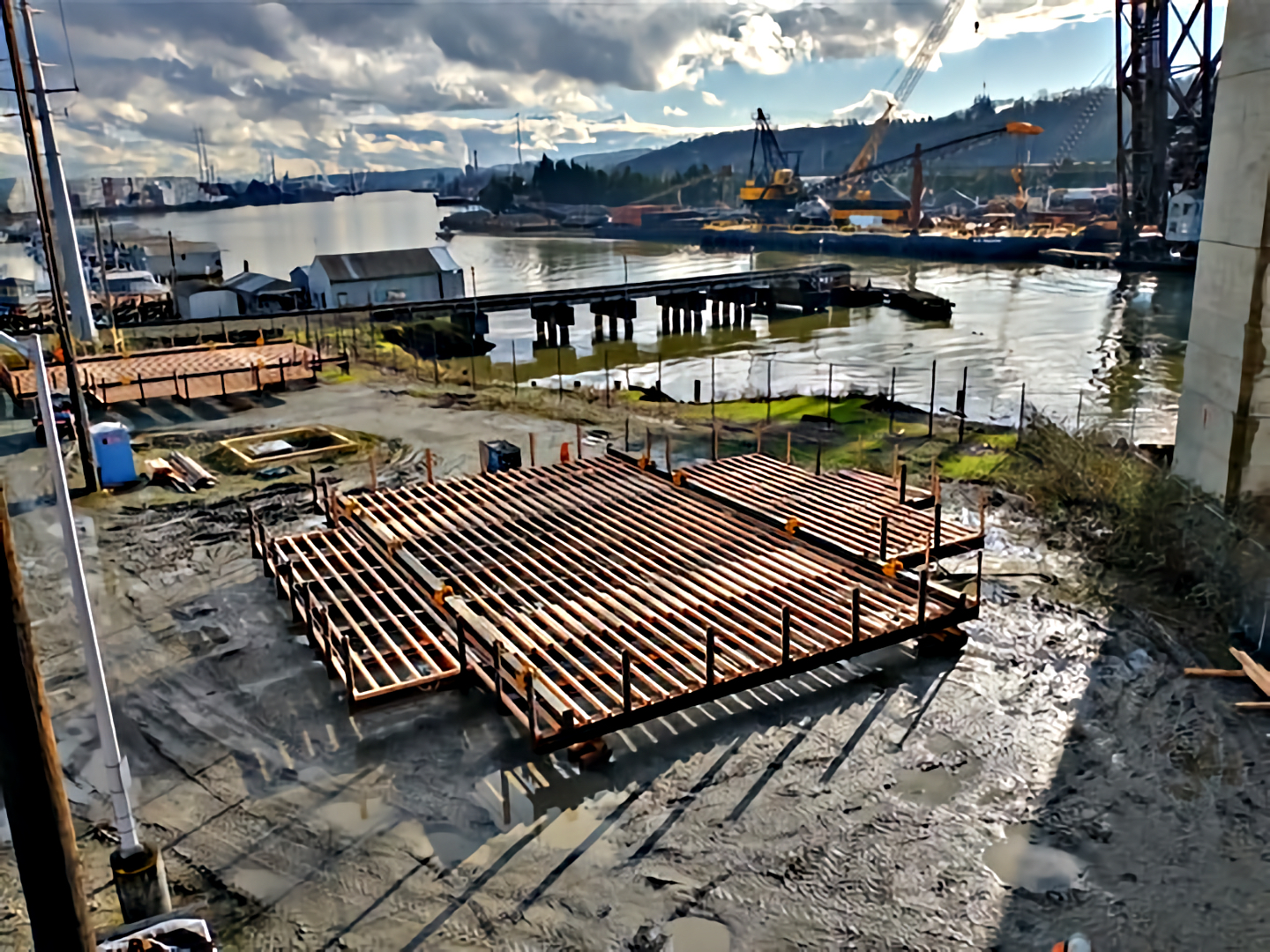 East side platforms under construction. Photo taken Jan. 13, 2022
Minor traffic impacts on SW Manning St and E Klickitat Ave - January 22, 29 
While crews complete the electrical work to prepare for platform hoisting on the eastern span of the high bridge, people accessing Terminal 102 will be rerouted as a safety measure to avoid the work area. These traffic impacts will occur in the daytime on Saturday, January 22 and Saturday, January 29. Those travelling east and westbound on SW Spokane St will not be impacted. Detour signs will be in place for those travelling to and from Terminal 102. View the detour route map.