SDOT: High bridge repair: We're hoisting the final work platforms this weekend; epoxy injections and carbon-fiber wrapping work coming up 
SDOT: High bridge repair: We're hoisting the final work platforms this weekend; epoxy injections and carbon-fiber wrapping work coming up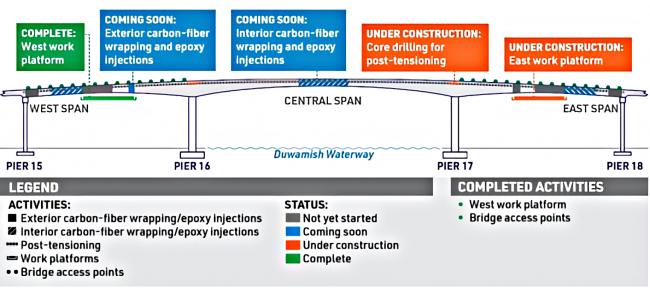 Fri, 01/28/2022
information from Seattle Department of Transportation
We finished assembling the east span work platforms that will be hoisted into place this weekend. We'll begin the lift on Saturday morning, January 29, using industrial winches – a mechanical device for pulling in or winding out a wire cable – positioned on the bridge deck. Friendly reminder that the platforms are hoisted 120 feet above the ground!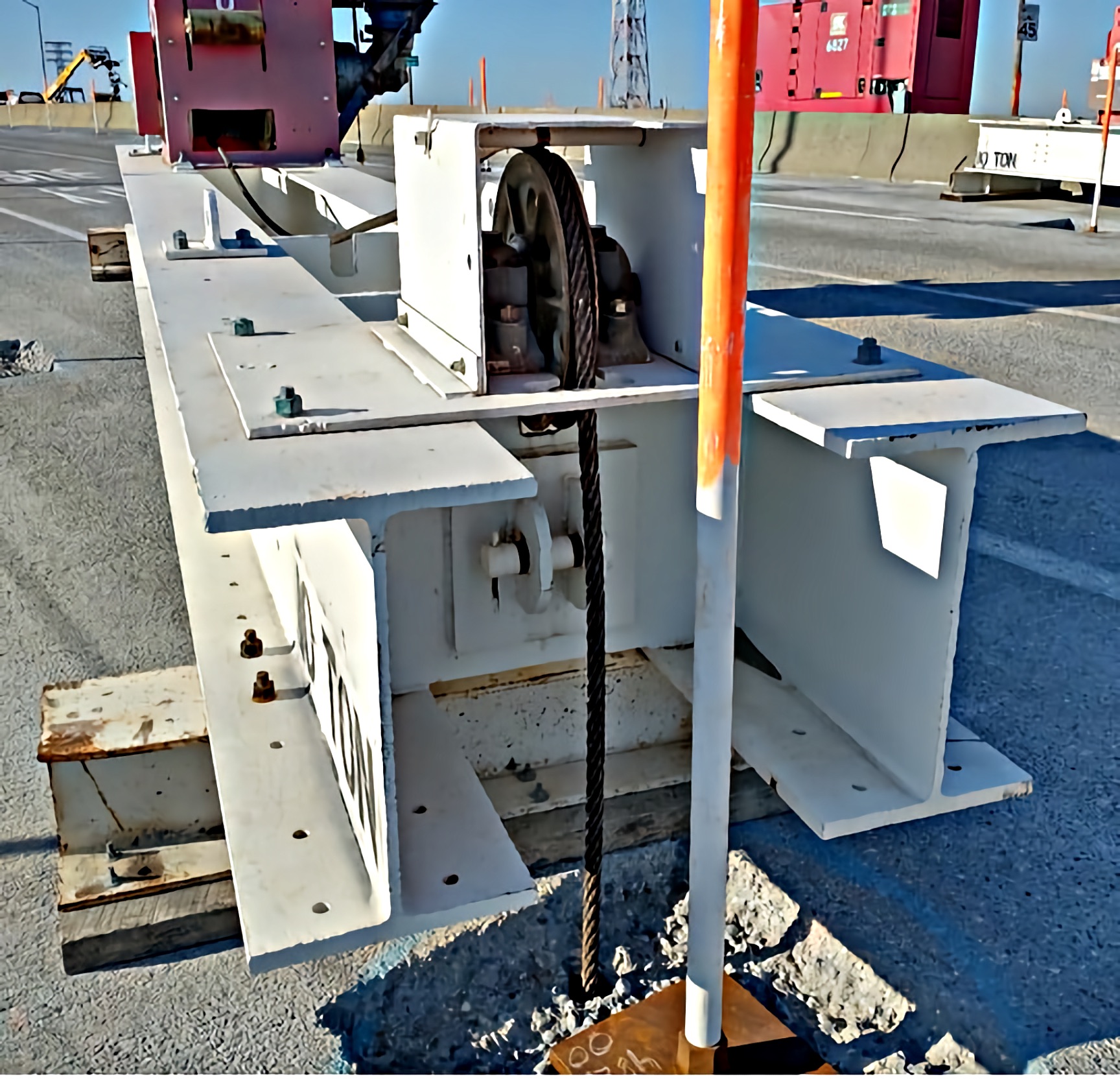 After the last of the work platforms are installed on the underside of the bridge, we can start assembling scaffolding on them and prepare for carbon-fiber wrapping work on the bridge's exterior. Next week, we'll also begin epoxy injection work on the interior of the bridge.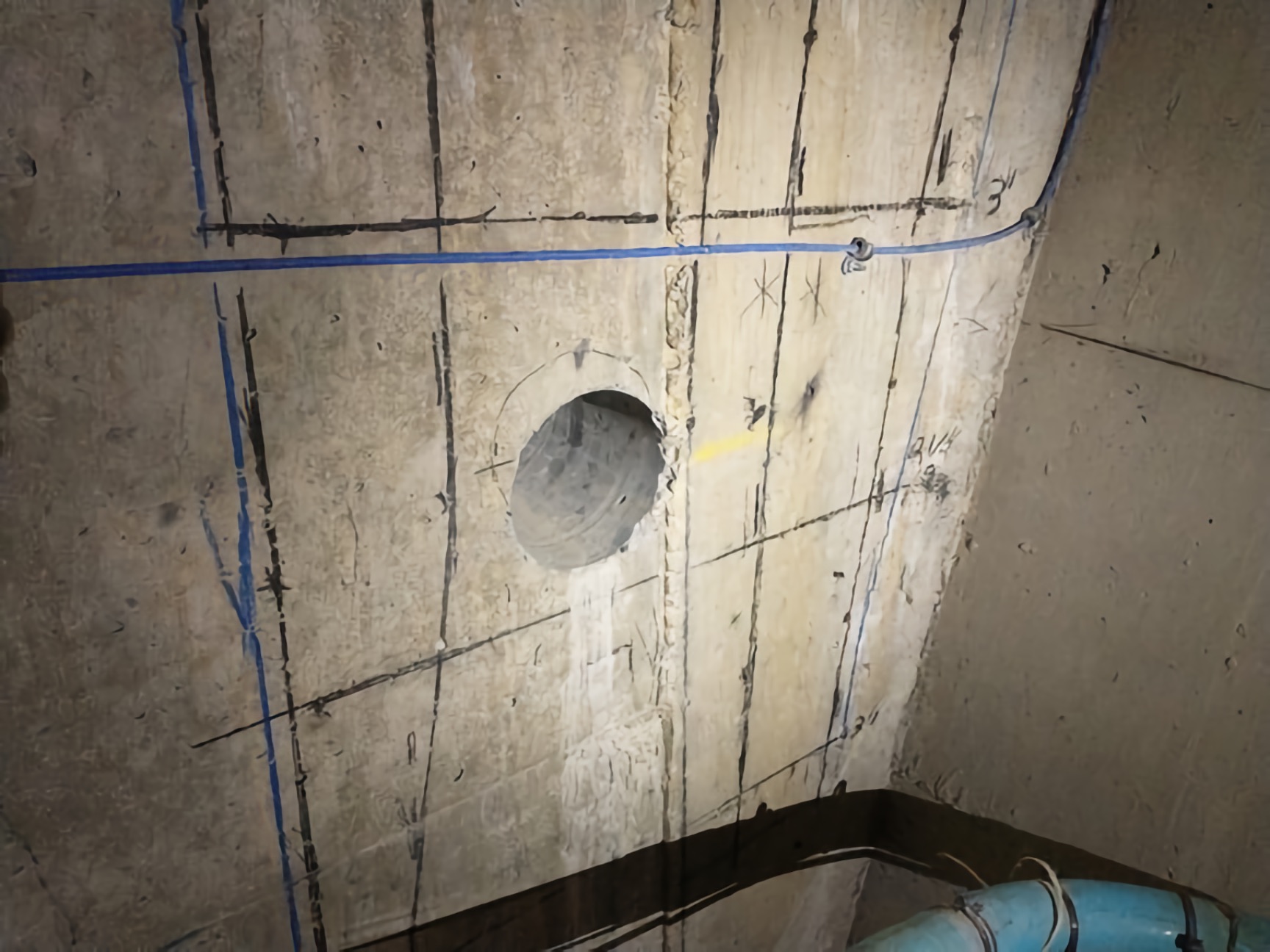 We also continue our concrete scanning using ground penetrating radar in preparation for core drilling that will be happening in the next month. Core drilling allows us to create access holes to run post-tensioning cables through so that they can further reinforce the strength of the bridge's concrete.