One Seattle Day of Service: Music to local musicians' ears
One Seattle Day of Service: Music to local musicians' ears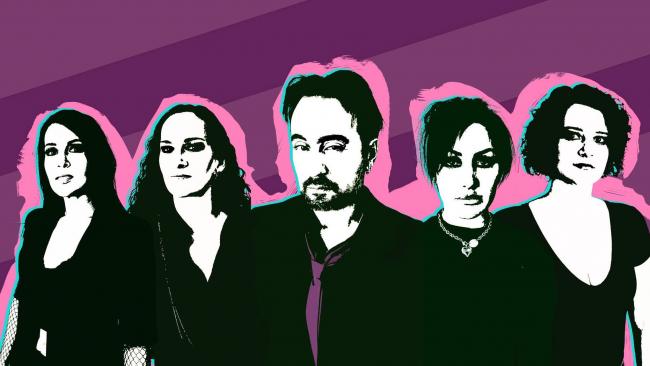 Wed, 04/20/2022
By Andreka J. Jasek
On April 18th, Seattle Mayor Bruce Harrell announced the One Seattle Day of Service volunteer event to clean up the city. Over 2,200 opportunities to help across 80 activities will be available.
Seattle's very own The NightCry jumped on this opportunity minutes after it was announced by the Mayor. They will be volunteering on May 21, 2022 at the West Seattle Junction's street beautification program and they hope you will join them!
The Seattle music scene is alive and thriving after close to two years of venues being shut down and fans resorting to following their favorite bands via streaming services and "Zoom" concerts. The NightCry's Andreka Jasek (guitar), Vincent Vuarnet (vocals), Shana Fairchild (bass), Sarah Campbell (drums, vocals), and Hannah Rock (keyboards, vocals) are excited to start playing again, but even more importantly, they are excited to give back to communities that have stuck by them in these strange times.
"Seattle will always have a strong sense of pride for its neighborhoods as well as its local music establishments and artists," says Campbell. "It is a no-brainer to volunteer to help clean up our streets and let our neighbors know we are always here to help support them." Jasek continues by stating that "we volunteer because we are privileged to have the opportunity to do so; not everyone is able to help their communities."
The NightCry will be debuting their first single Blush later this spring. "We feel that celebrating our music is done best when celebrating the community we hail from. We love Seattle and want to do our part to step forward in any way we can," says Jasek.
To learn more about One Seattle Day of Service visit: http://www.seattle.gov/mayor/one-seattle-initiatives/day-of-service