Future of the spreading Chestnut tree is uncertain: Conflict with SDOT plans means more study needed
Future of the spreading Chestnut tree is uncertain: Conflict with SDOT plans means more study needed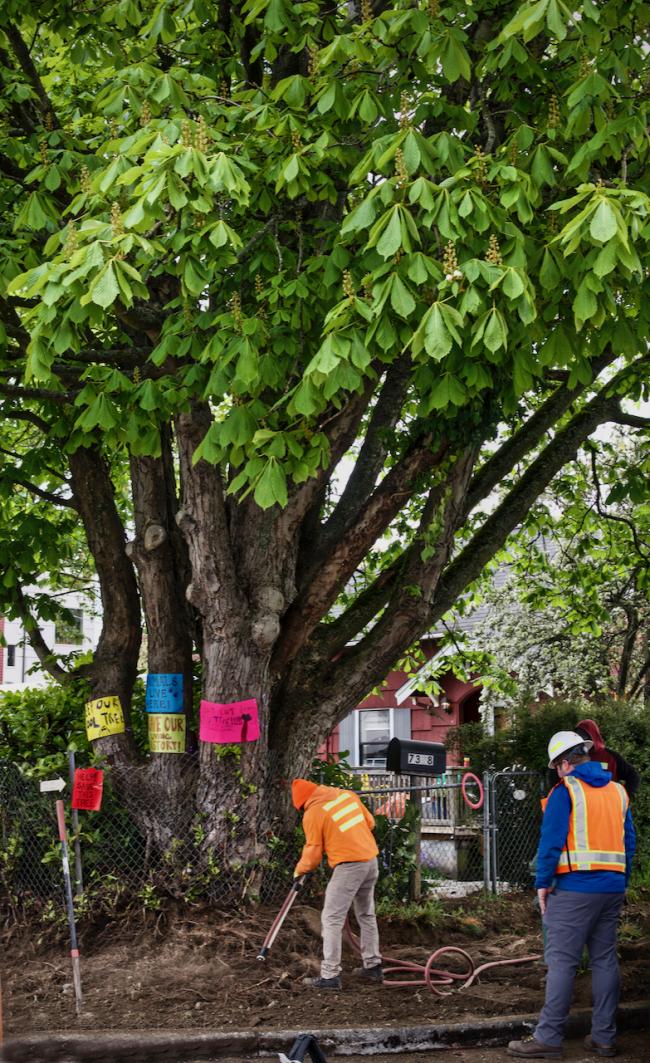 Mon, 04/25/2022
The future of a large multi-trunk horse chestnut tree on Fauntleroy Way SW remains uncertain even after SDOT's Head Arborist Nolan Rundquist came to supervise the removal of dirt from around the roots. The tree in question is the subject of local concern since it's root system has lifted the adjacent sidewalk and put it in conflict with SDOT's plans to complete the installation of an ADA ramp on that corner.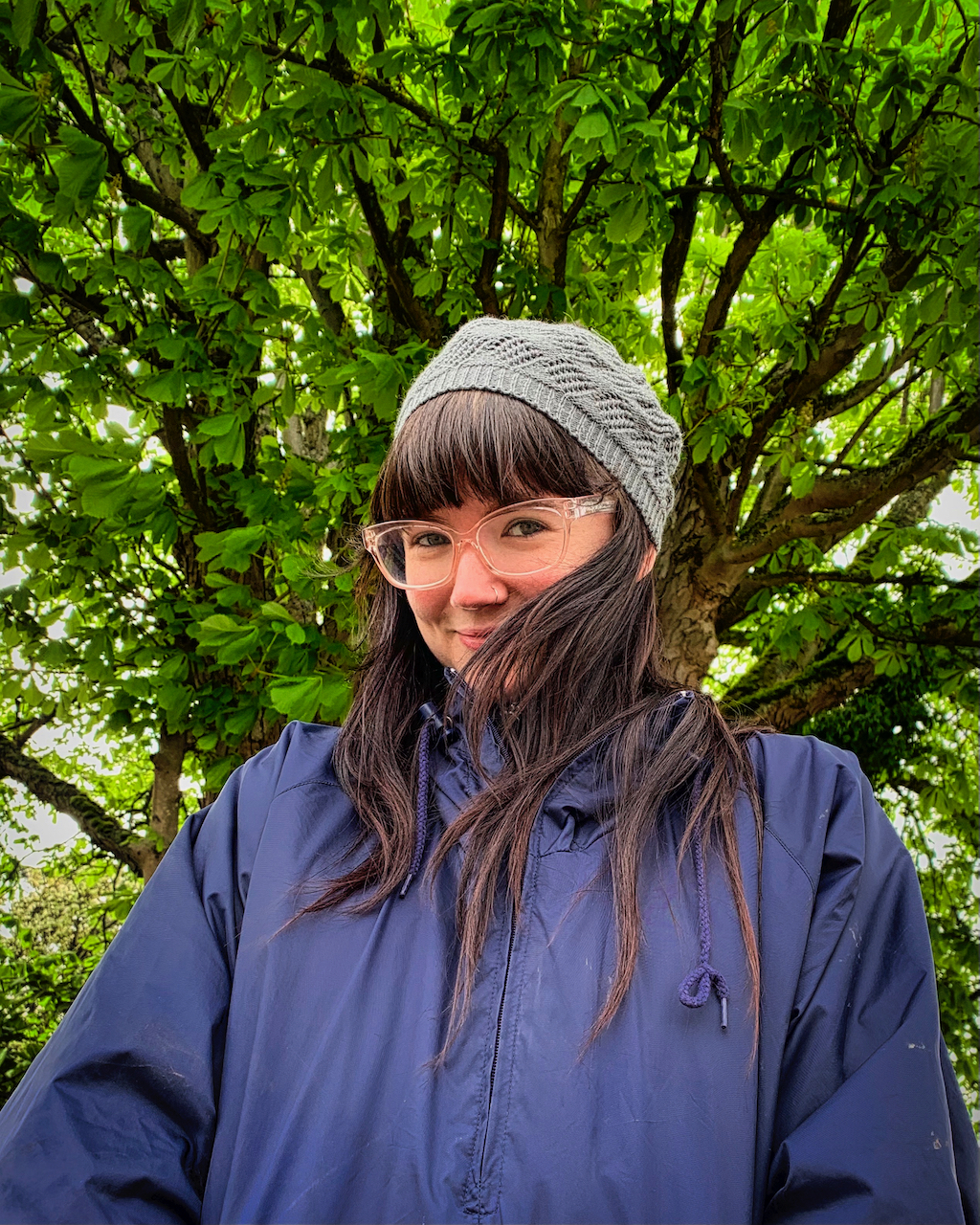 Sara Macko, who lives in the house on the corner, formed a petition to save the tree and got nearly 500 signatures on Change.org, but her rally on Monday was not well attended. 
Trees are not celebrities after all, but some of that is due to a widespread lack of knowledge about the value of trees in urban environments.
Those who did show up for the rally were well informed. Among them were Jim Davis who belongs to Plant Amnesty and specifically a program called The Last 6000.  They note that in the 2016 Seattle Canopy Cover Assessment there were only 6,338 trees of trunk diameter of 30 inches and greater left in the City of Seattle. They are seeking help in locating more of these trees.
Davis pointed out that this kind of tree is a valuable resource for the city in a variety of ways. First a tree of this size will intercept 3655 gallons of storm water annually. Macko already deals with minor flooding of up to three inches in her yard. Without the tree it could easily be worse. Second, that single tree will reduce atmospheric carbon by nearly 1100 pounds. Third, they estimate that this tree will conserve 134 Kilowatt hours of electricity for cooling and reduce the consumption of oil and gas by four therms. See the Center for Urban Forest Resarch for more information.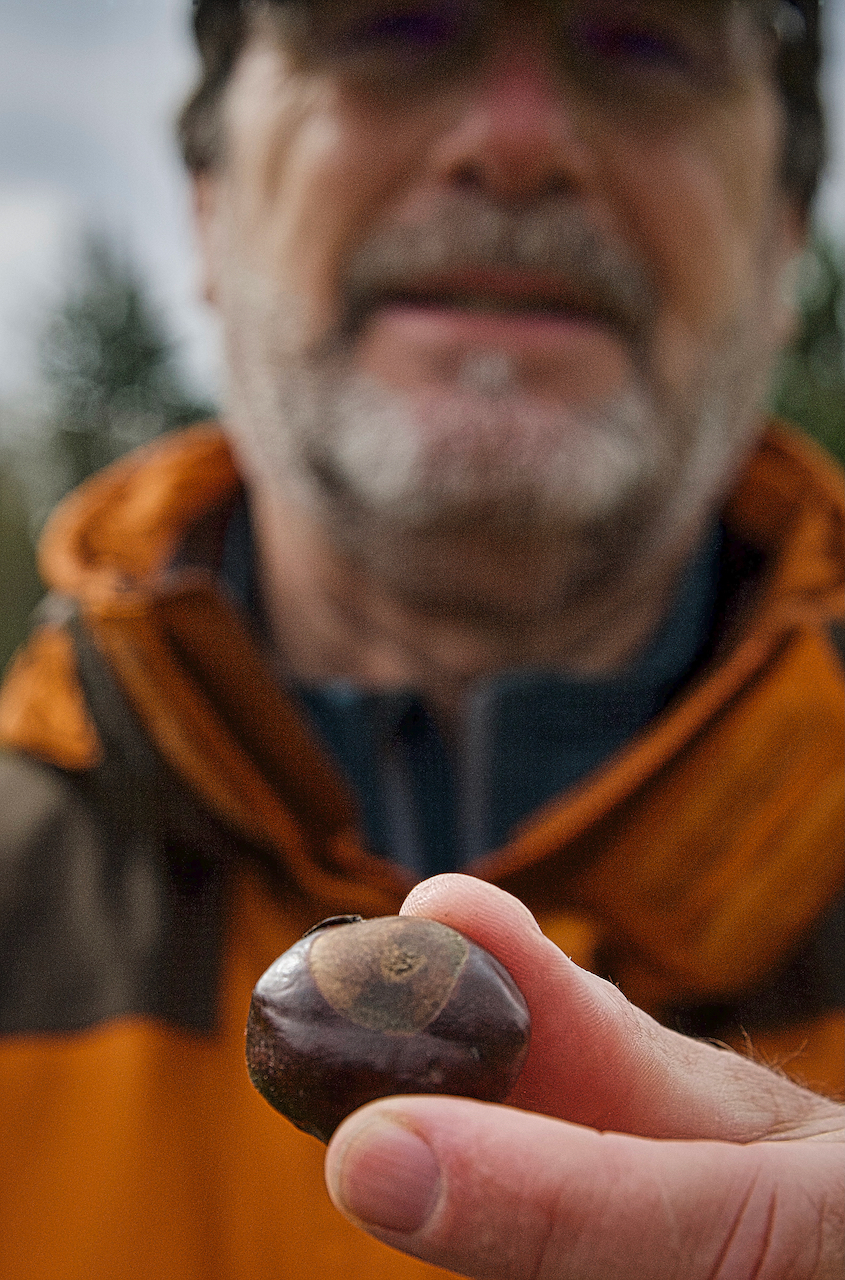 Rundquist, who has a long history of saving what are called "exceptional trees" said that while cutting the roots would likely kill the tree, it might be possible to pursue one of two potential work arounds. The first, also suggested by Macko and others is to convert that short section of road way on Fontanelle SW to a one way status, and then extend the curb on the south side into either a bulb (to accommodate the tree roots) or new sidewalk on the south side making the entire street narrower. The second idea, suggested by Rundquist was to narrow the existing planting strip and then move the western sidewalk over or possibly even curve it. 
But therein lies the larger issue. SDOT can only make recommendations here since there is a fire hydrant involved which means Seattle Public Utilities would need to take a look, and since it's not entirely clear on whose land the tree stands it could mean getting the Seattle Department of Construction and Inspections involved too.
"This is the old tree vs the ADA debate," said Rundquist, with the city being under a mandate to create all these ADA ramps. It'll be tough to re-engineer. I think the engineer is going to go ahead and do a redesign if at all possible. It's complicated because there's a fire hydrant on the other side. Without that you might be able to run the sidewalk closer to the curb as you got closer to the intersection. But we will have see what our options are once we get the tree roots exposed."
That process involved using a high air pressure tool to blast away dirt and debris leaving behind only rocks and roots. But one workman explained it might require going down at least 18 inches to really see the root structure.
Michael Oxman, who stated he is a certified arborist with Seattle Green Spaces Coalitition was on scene as the roots were being exposed. He explained that due to the location of the tree it comes under the definition of "Shared Asset". Adjoining properties have a shared responsibility for anything that occurs on a property boundary.
Local West Seattle naturalist and former Consulting Utility Specialist/Forester Kersti Muul has been involved in educating people about the tree and said she measured the tree and that "at the narrowest point below the flare it is roughly 48""
Oxman said, "The operative city standard is contained in Directors Rule 16-2008, which is administered by the Seattle Department of Construction & Inspection. http://www.seattle.gov/.../DR2008-16xExceptionalTrees.pdf
Here's a quote: "Where a tree has a branch(es) or swelling that interferes with measurement at 4.5 feet above average grade or where a tree tapers below this point, the diameter is measured at the most narrow point below 4.5 feet."
So for now the fate of the tree is still up to the City.