SDOT: West Seattle Bridge weekly update April 29; High bridge repair: More progress on post-tensioning structural concrete; additional maintenance underway 
SDOT: West Seattle Bridge weekly update April 29; High bridge repair: More progress on post-tensioning structural concrete; additional maintenance underway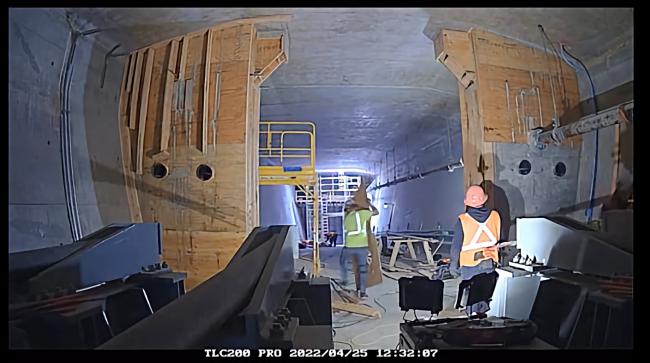 Fri, 04/29/2022
Information from Seattle Department of Transporatation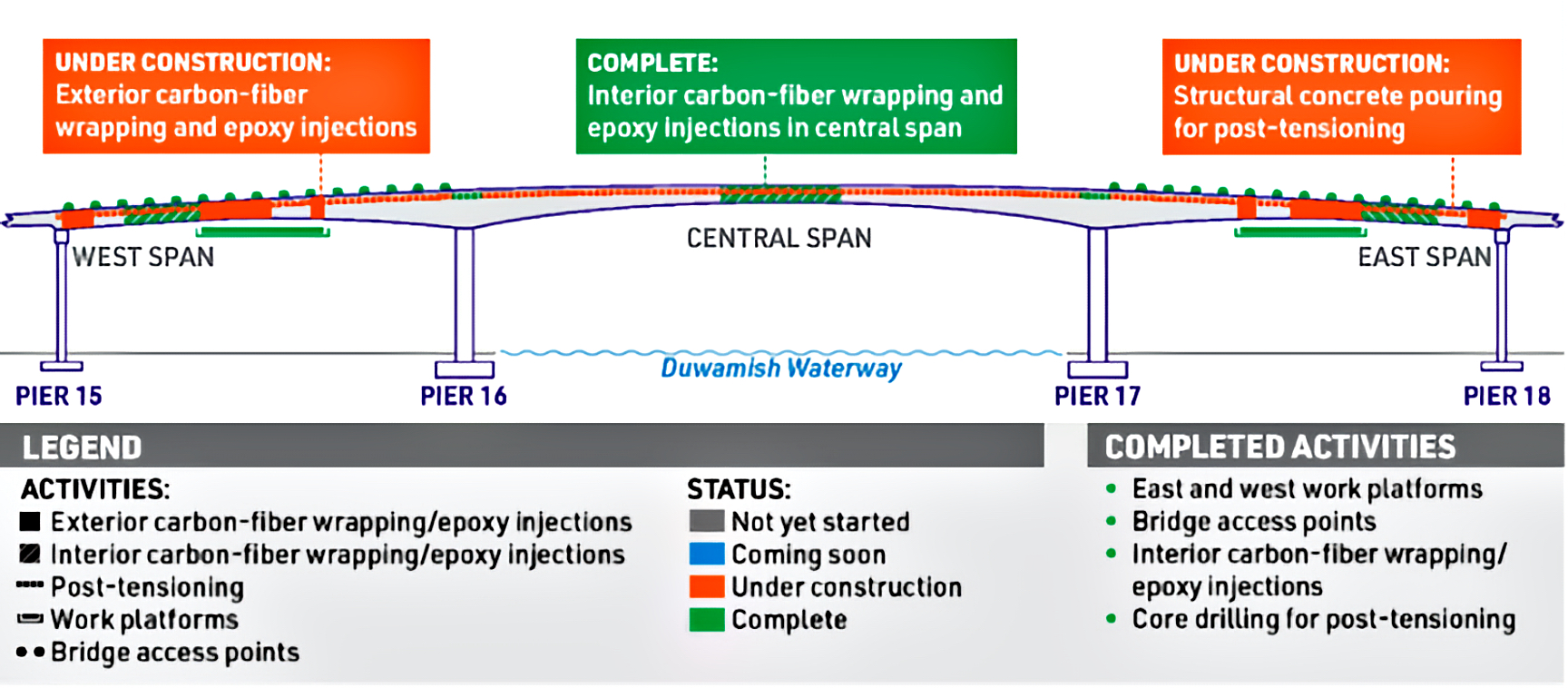 We've completed the third structural concrete pour for the new post-tensioning system. While we prepare for more pours in May, we're also removing the wooden forms from the concrete we poured the last few weeks now that it's solid. After the concrete fully sets or "cures"  for about a week, the forms are ready to come off.
Check out our time lapse video linked below to see the form removal process in action. 
West Seattle Bridge: Time lapse video of removing wooden forms from concrete (April 25, 2022)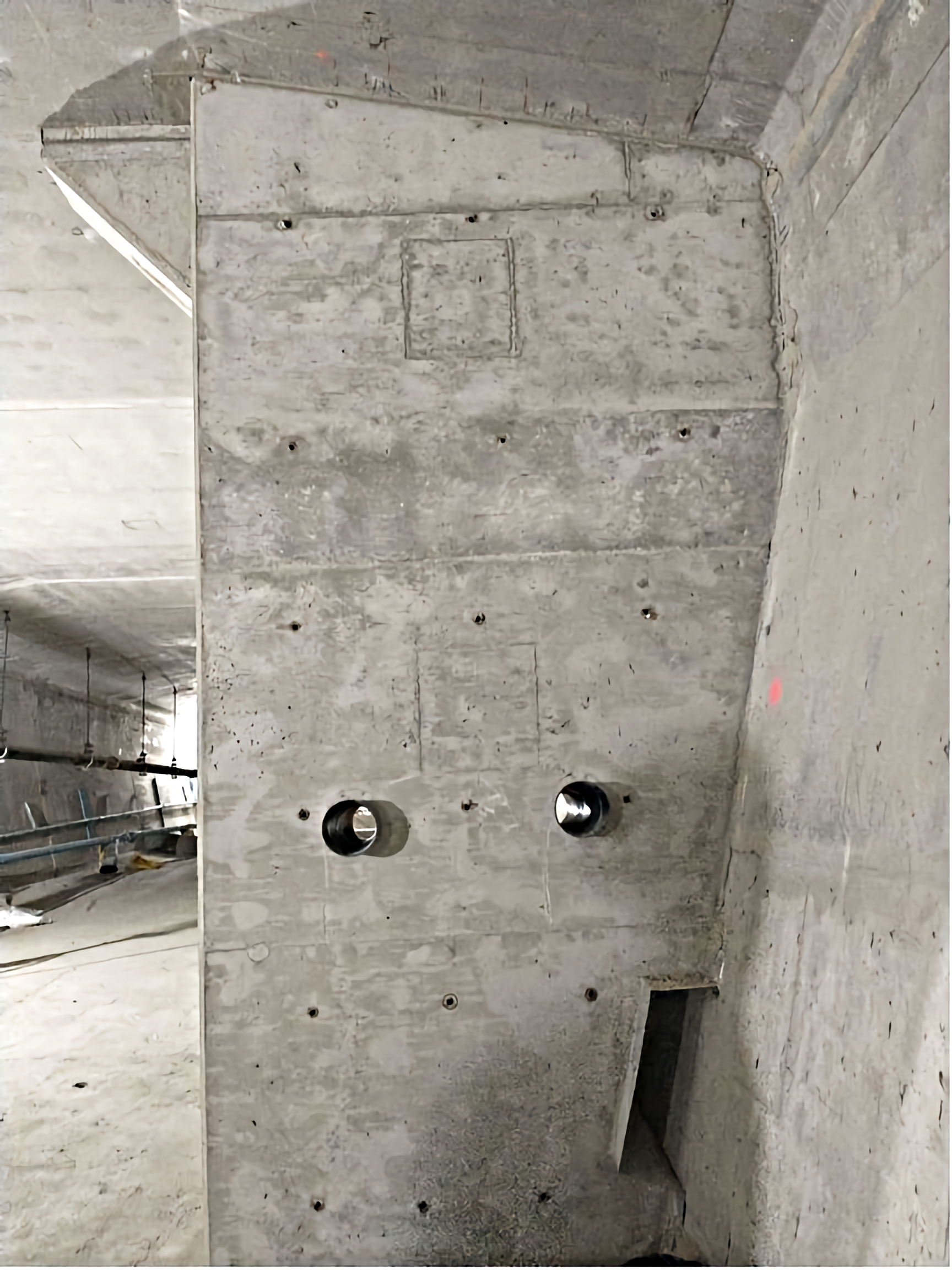 We also made progress on major maintenance work for the West Seattle Bridge this week. This work included preparation for the replacement of overhead signage and more expansion joints on the bridge.