UPDATE: Alki Pho and Bar now open
UPDATE: Alki Pho and Bar now open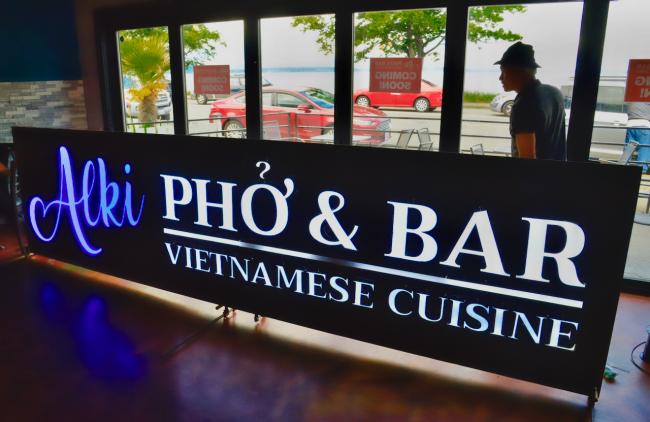 Mon, 06/13/2022
Update June 13
The business was steady and diners happy as Alki Pho and Bar opened its doors on  Monday. The menu is made to be easy to understand but the roots are authentically Vietnamese. This is the second Pho restaurant for owner Lynda Nguyen and Bien Le. The first is in Renton. Le said that the vegetables he serves are provided exclusively to him and three other restaurants to ensure freshness and quality.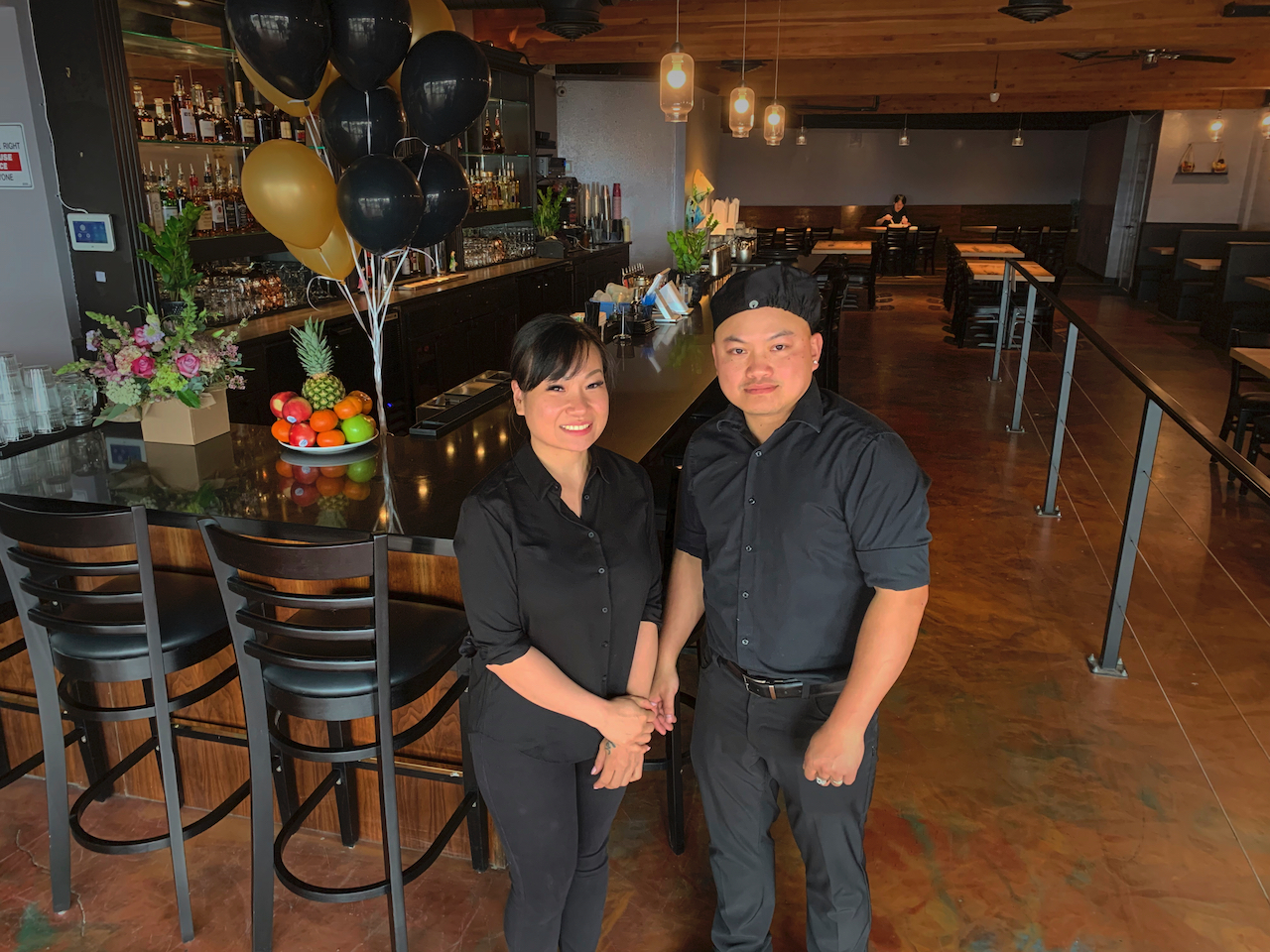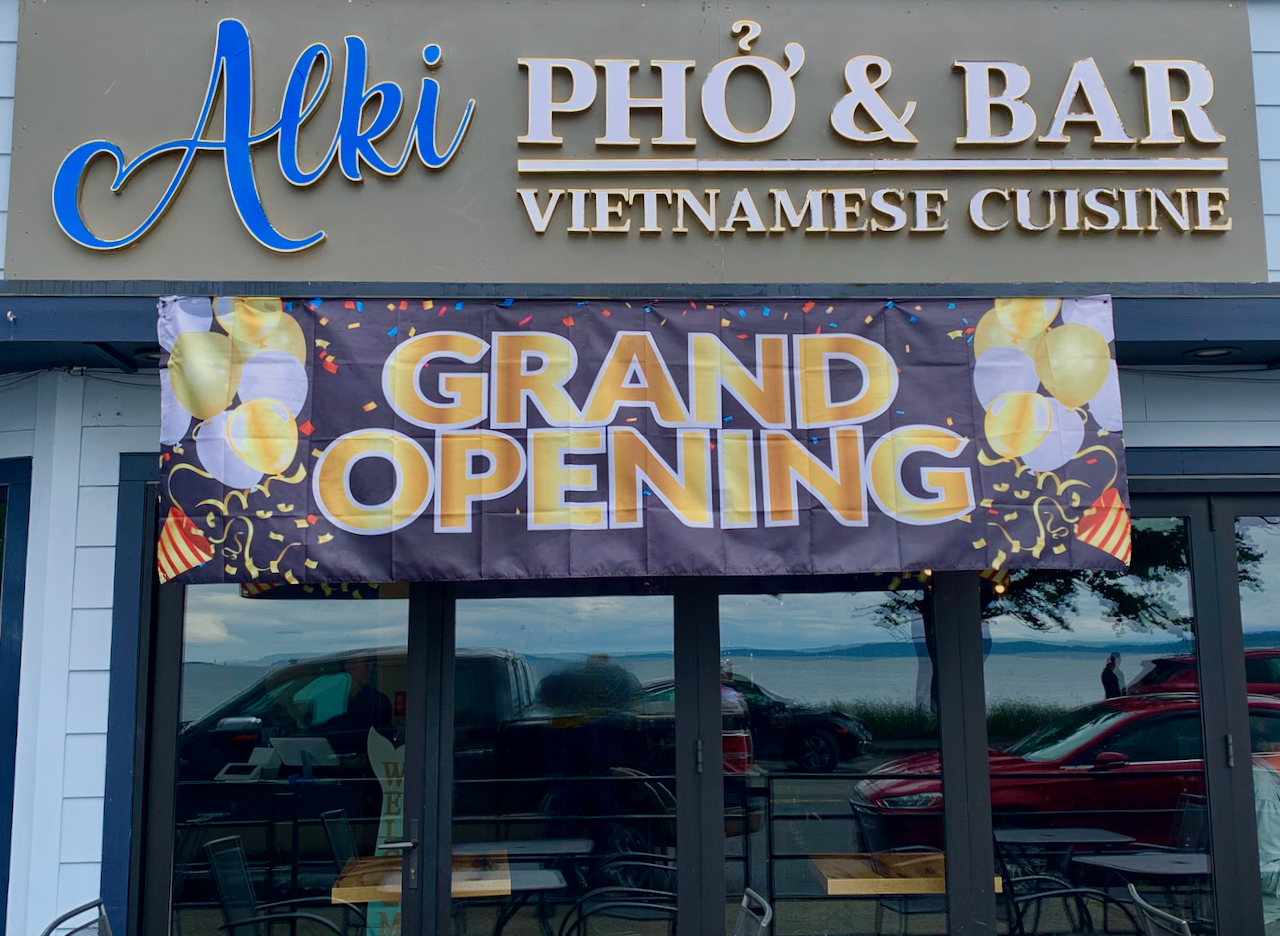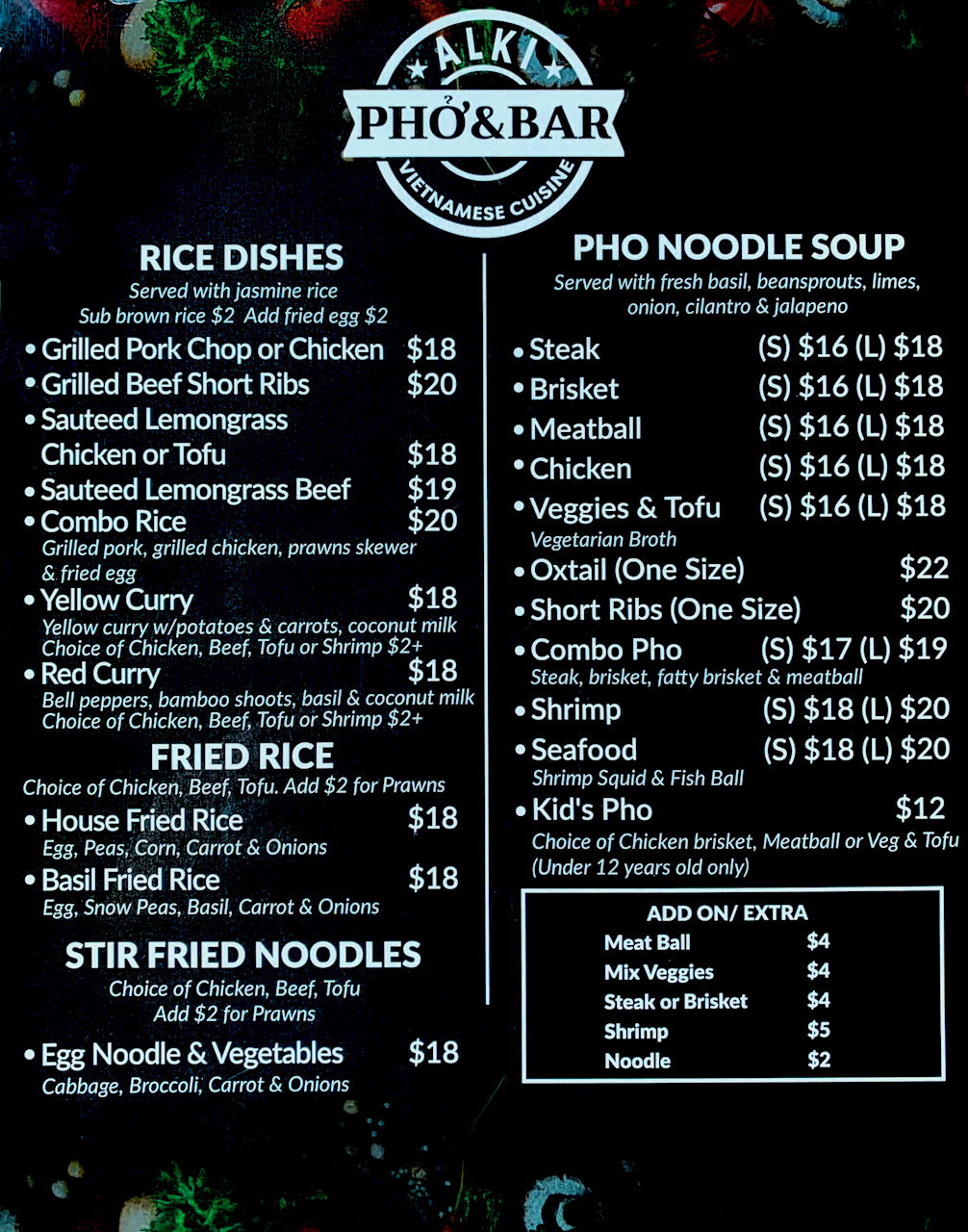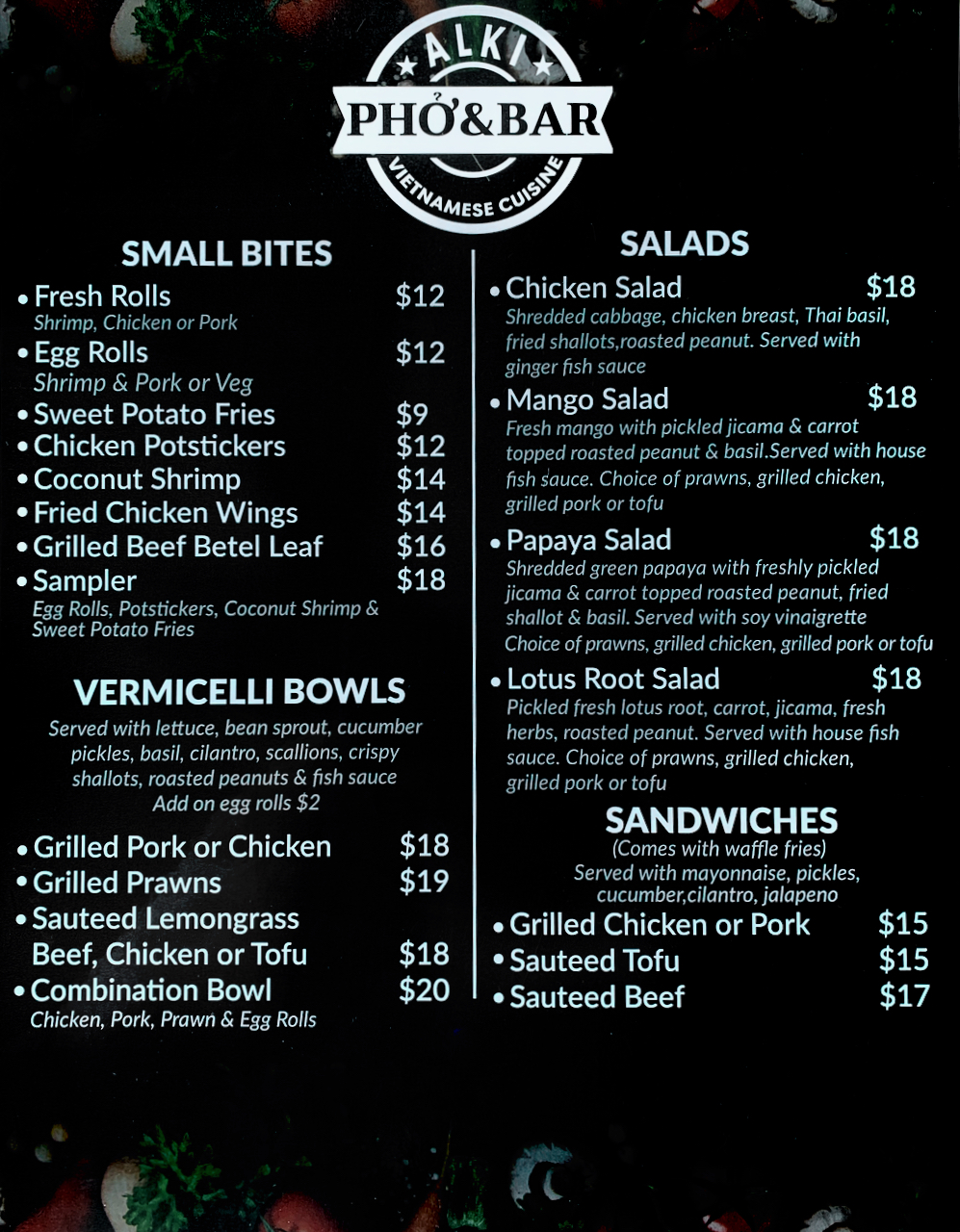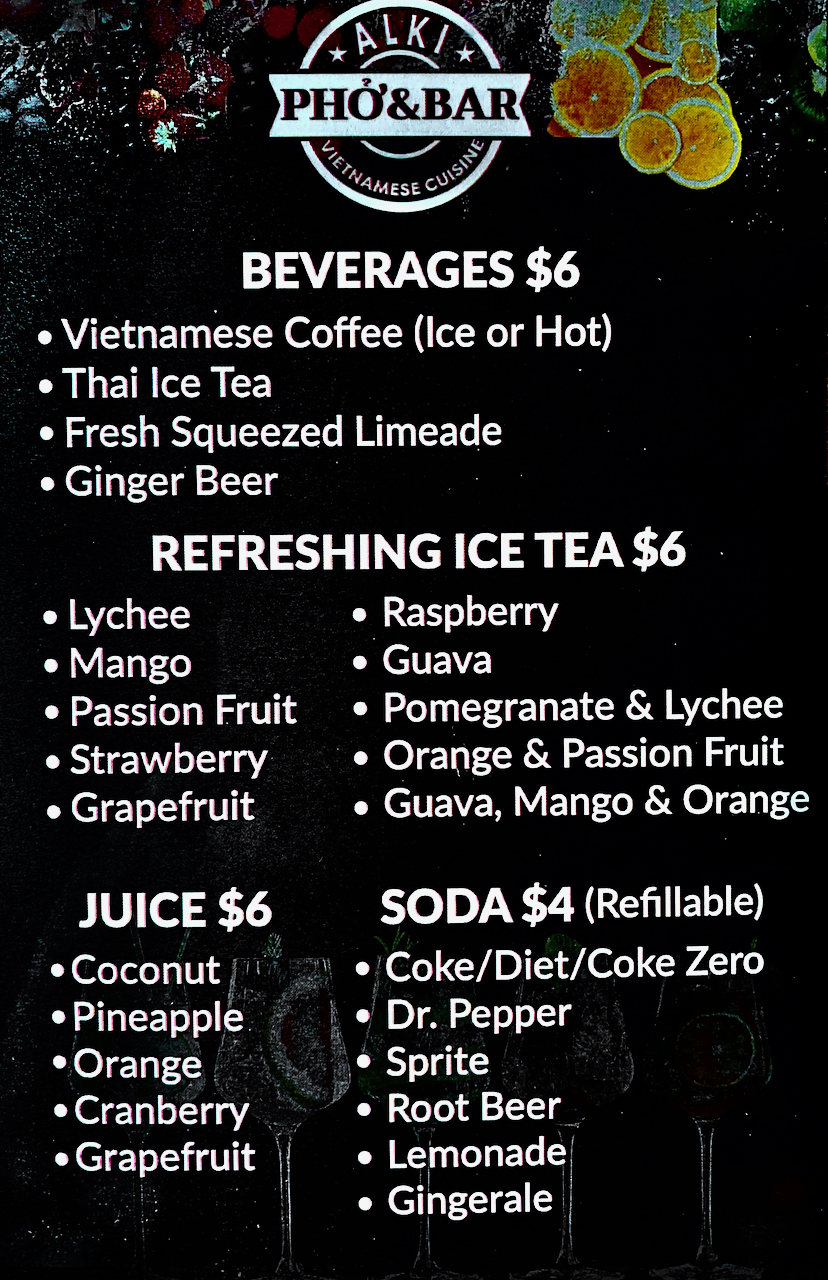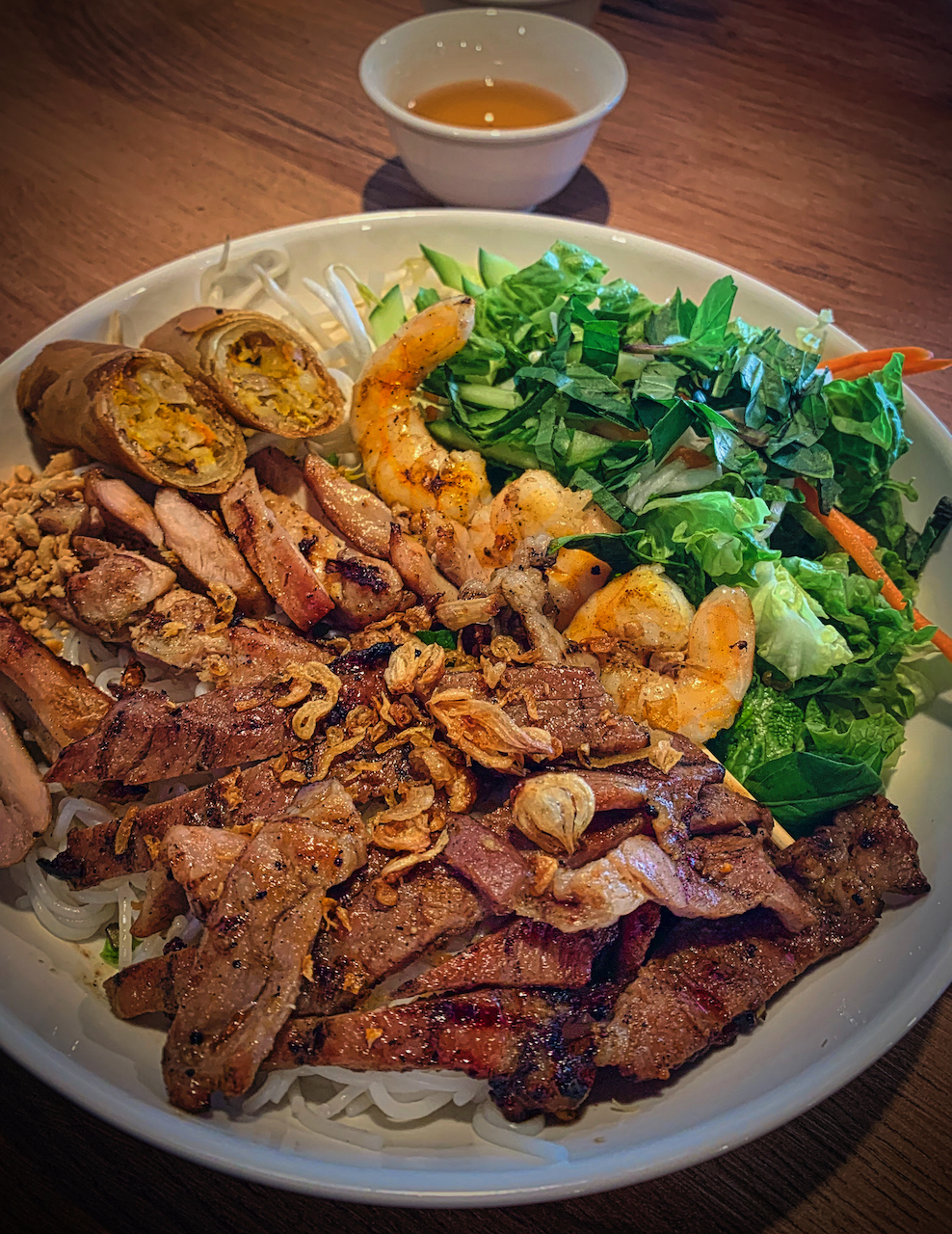 Update June 11
The sign for the new Alki Pho and Bar went up outside on June 11 as the team got ready to open the doors at 11am on June 13. The restaurant had planned on a June 1 opening but delays, being the norm now, they are two weeks later. The location has been home to many restaurants in the past including the Golden Sun well over 20 years ago, followed by the Bamboo, then the Hawks Nest, two versions of J & J's Public House and now Alki Pho. 
Original Post April 9
Opening in the place of the former J&J Public House at 2808 Alkl Ave SW is Alki Pho & Bar.  
As implied by the name they will serve pho and other Vietnamese classic foods.
Owner Bien Le said the new restaurant menu is still being worked out but that they will offer a full bar, and plan on providing a lot of take out offerings. Le said he brings previous restaurant experience to the effort and that this is not a family business, but is rather a group of friends running the operation.
The hours will be 11am to 9pm and 12 employees in a mix of full and part time will work there.
Previous restaurants have offered live entertainment in the space but that's not the plan for the new business.