West of Chicago Pizza goes all in; New location on Alaska Street opens July 8
West of Chicago Pizza goes all in; New location on Alaska Street opens July 8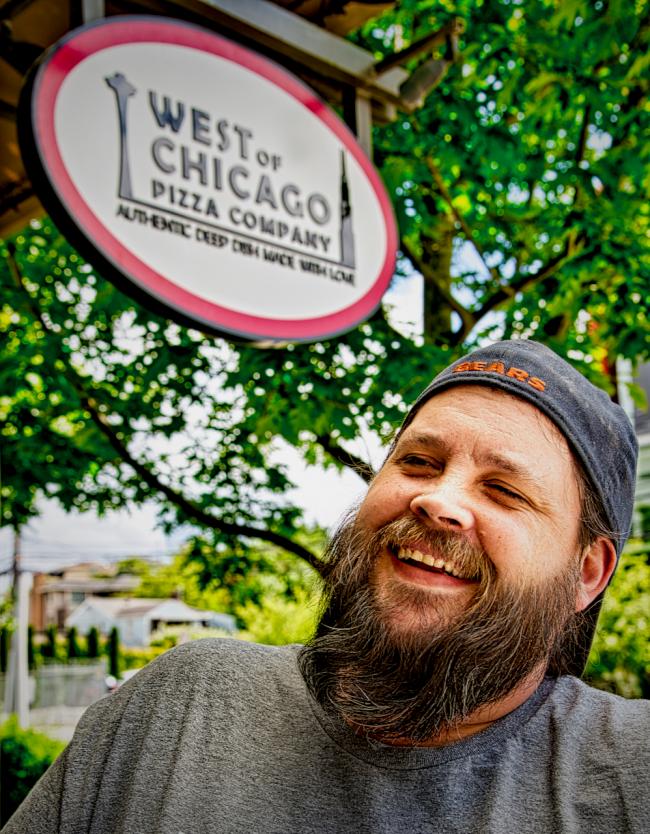 Thu, 06/16/2022
West of Chicago Pizza Company, (WCPC) is more than just a place to get authentic deep dish pizza.
In fact its a kind of world unto itself.The owner, Shawn Millard while not a Chicago native has for the past four years operated on an entirely to-go basis out of the KBM Seattle Commissary Kitchen on Delridge Way SW offering the real thing. Deep, richly layered and flavored pizza that around here is a relative rarity.
But it's always been his dream to operate out of a brick and mortar location. Now that dream is a reality. 
On July 8, the new location will open at 3770 Alaska Street SW in the former Chaco Canyon location.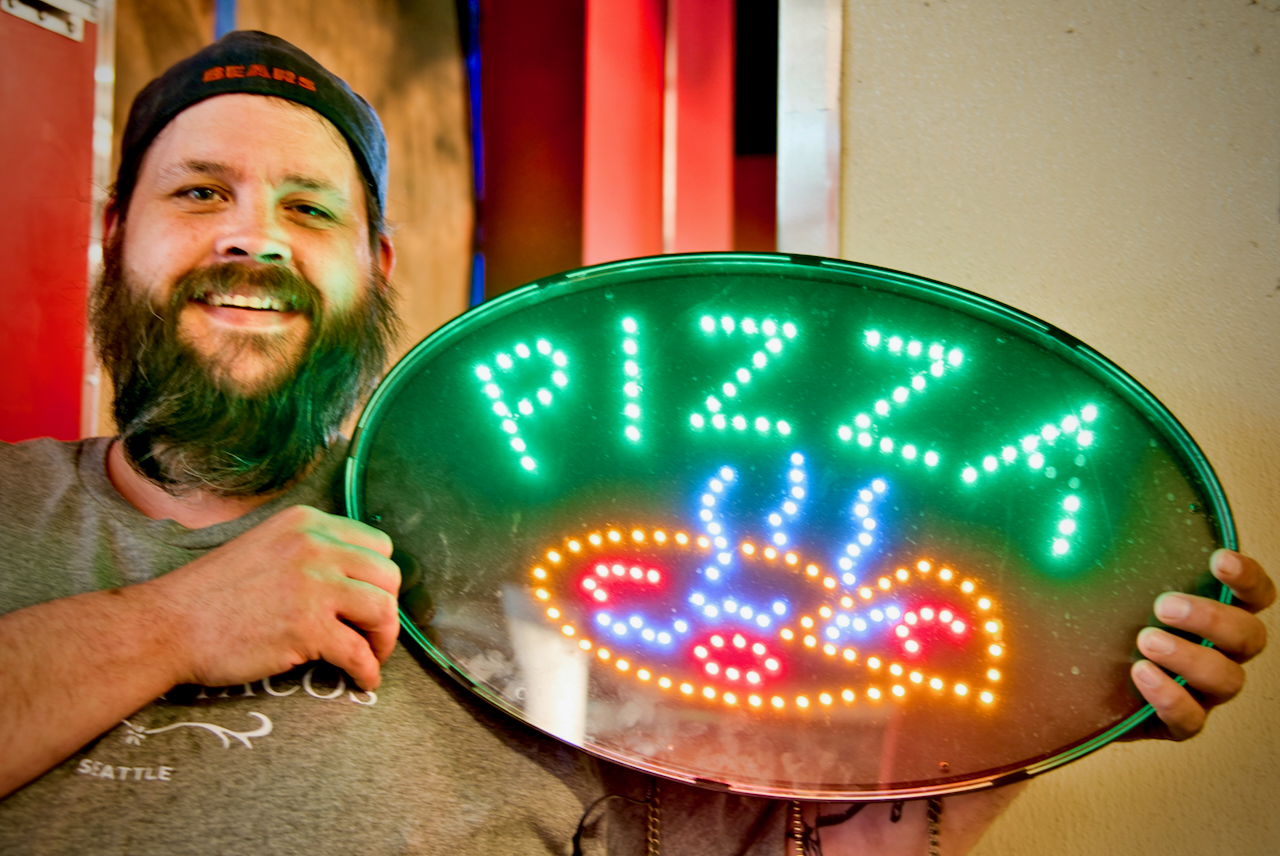 The space will seat around 85 people and he's building it out to be a very Chicago like pizzeria with lots of brick, red walls, and Chicago themed art featured in the "back room" where you can close the doors and have a meeting or a party for around 30 people.
They've added a couple of low walls inside and changed the color scheme.
The menu that has come to be both well loved and regionally well known will only change a little in that the deep dish pies will still be there (those take around 35 minutes to cook in his new conveyor oven so, order ahead) but now he will also serve thin crust or "Tavern Style" versions of the same (those are ready in around ten minutes. There will be appetizers, entrees and of course Chicago beer from Goose Island Brewery such as 312 and their IPA. Calzones will only be offered on special days but WOCPC's sought after thinly sliced Beef sandwich with Jus (made from the drippings) and Marconi pickled Jardinere (peppers) will now be available every day however only dine in or pick up. No deliveries. The bread is being shipped in from Chicago so it's the real thing too.
There will be two new deep dish pizzas one of which will be named by WCPC SuperFans so that one will have to wait till then. Those fans can buy in at several levels starting with the Silver level for $250 for 5% off for 10 years. The gold level is at $500. Those fans will get 10% off anything they order for the next 10 years, and be honored with a brass plaque on one of the bricks up front.
Probably the biggest change will be the new ordering system. That point of sale system is built by Hunger Rush (most of their clients nationally work with pizza restaurants) and they will provide online ordering and delivery. Speaking of delivery (from Roxbury to Alki Point and from Highland Park Way SW to Beach Drive) Millard is hiring drivers and there's a twist. The starting pay is $16 an hour but the drivers get the benefit of $2.50 for each delivery plus the tips meaning two or three deliveries an hour could get them in the $20 to $25 an hour range. He's also seeking an assistant Manager and some chefs who will split the tips from in house diners. Call Shawn to get the gig.
There will be no wait staff but unique to WCPC will be Chicago sports icons as Identifiers. So when you order, expect to be given a Mike Ditka or Scottie Pippen or Michael Jordan handle to respond to when your order is ready.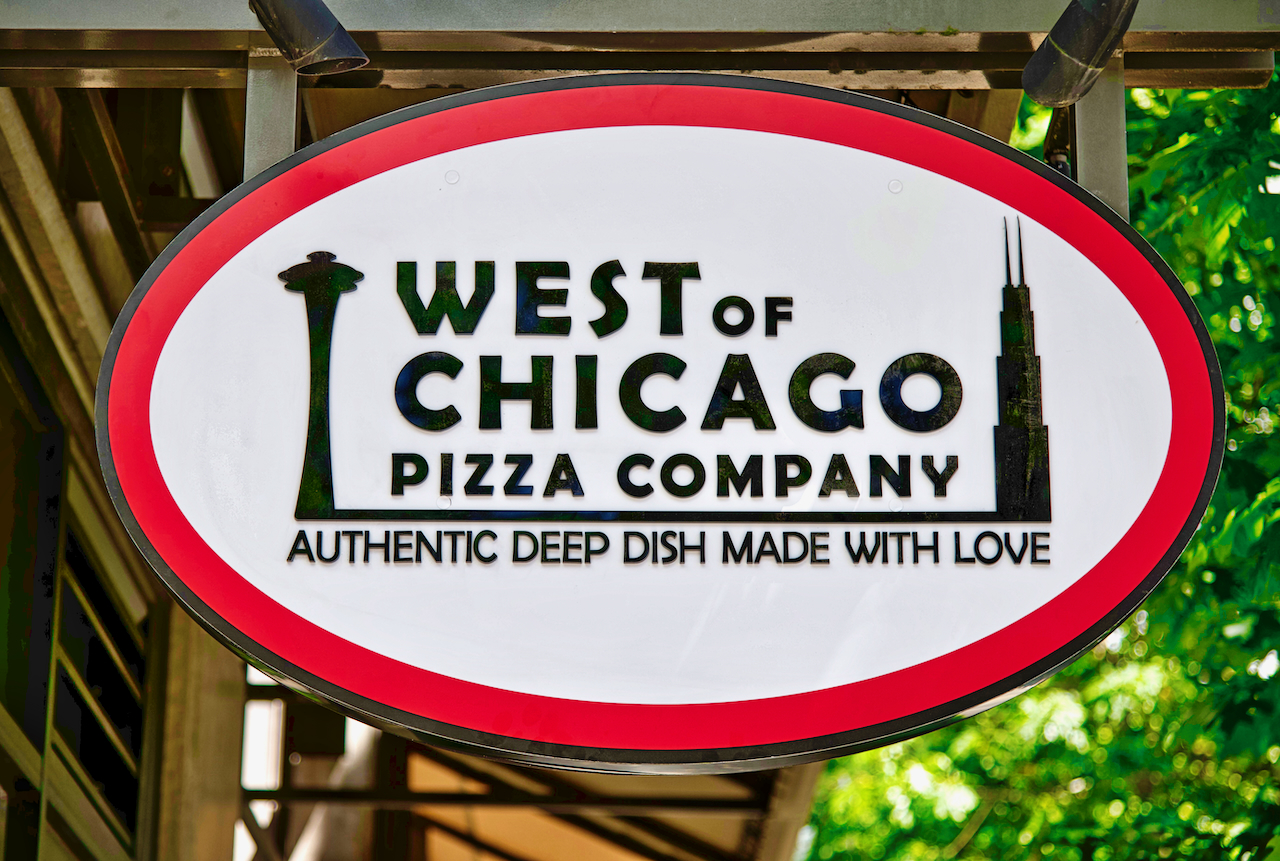 The hours will be 4pm to 11pm every day except Tuesday. Call  (206) 339-3337 and get your deep dish ready to go.
Millard's dreams are deeper than his pizza too. He'd like to eventually open up to five West of Chicago Pizza locations all over the greater King County area. Once you taste his cooking you'll understand why that's an easy dream to believe.