West Seattle bounces back
West Seattle bounces back
Age 11 - Little League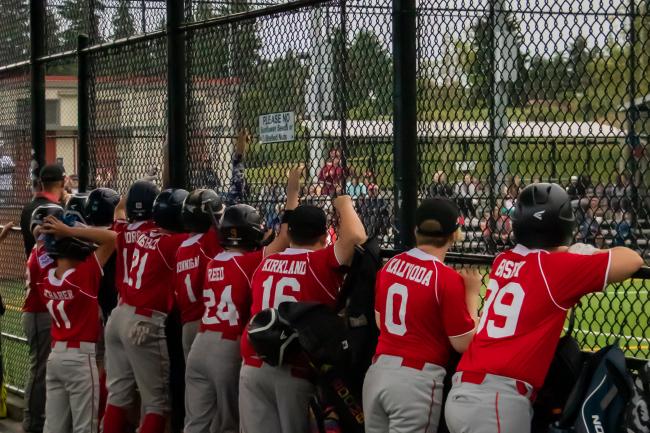 Nick Janning photo
Sat, 07/02/2022
By Tim Clinton
SPORTS EDITOR
West Seattle bounced back in a big way to bag the District 7 age 11 Little League baseball all-star championship.
After coming up short against Renton in a heartbreaking 5-4 provisional championship game Wednesday, the Westsiders rebounded to beat the same team, 13-3, in the if necessary game Thursday.
West Seattle trailed, 5-1, going into the sixth and final inning Wednesday but rallied valiantly before leaving the tying run on third base.
The team was undefeated going into the game so it got another chance Thursday and took advantage of it.
State is next for the Westsiders, opening Saturday, July 16 at the Federal Way National complex next to the Weyerhaeuser King County Aquatic Center.
West Seattle is managed by Chris Kraynek and he is assisted by coaches JJ Guajardo and Sam Reed.
The players are Ari Straus, Benito Guajardo, Brooks Kalivoda, Griffin Reed, Harry King, Hudson Kirkland, Ian Busby, Joshua Blau, Miles Schaber, Rowan Borg, Thomas Marshall, Tobin Shih, Will Dunnigan and William Kraynek.