Float Dodger 5k is this weekend, July 23; Proceeds go to benefit West Seattle Food Bank
Float Dodger 5k is this weekend, July 23; Proceeds go to benefit West Seattle Food Bank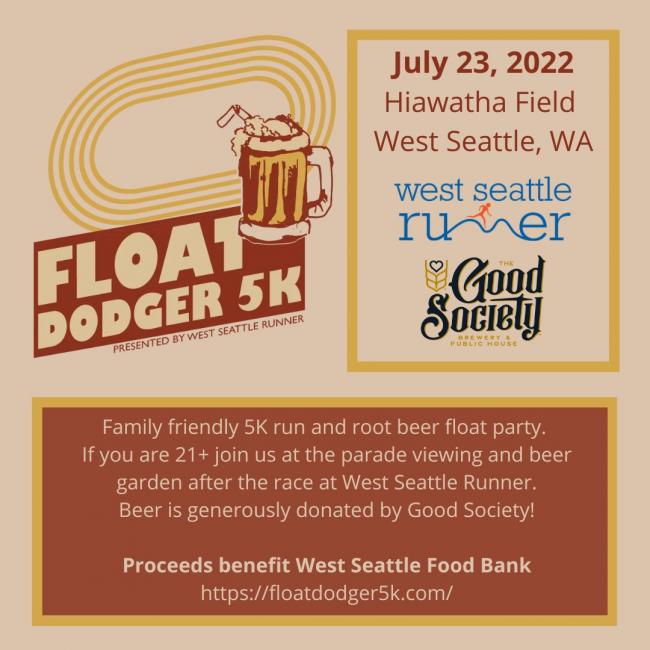 Wed, 07/20/2022
There's still time to register for one of the most fun 5k's in the northwest all summer, the Float Dodger 5k run. Like many things it's back after a two year hiatus due to the pandemic and it includes a cold refreshing root beer float after the race.
Imagine running down California Ave SW, a main drag usually reserved for cars. Imagine being cheered by thousands of people, the entire length of the run. Imagine trying to outrun spectacular parade floats of the West Seattle Summer Parade. All of this can be yours at the West Seattle Float Dodger 5K.   All proceeds go to support the West Seattle Foodbank.
The race is presented by West Seattle Runner and Good Society Brewery.
If you are 21+ join your fellow runners at the Good Society Brewery beer garden party after the race at West Seattle Runner. Beer sales go straight to West Seattle Food Bank.