Update: Man who allegedly stalked Rep. Jayapal pleads not guilty; bail set at $150,000
Update: Man who allegedly stalked Rep. Jayapal pleads not guilty; bail set at $150,000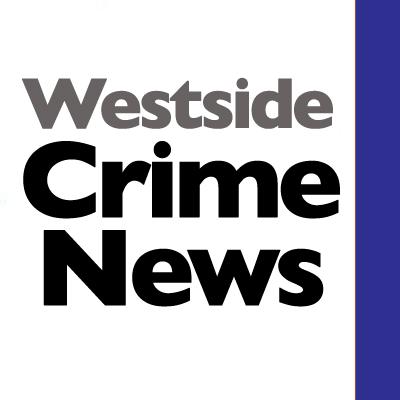 Tue, 08/02/2022
Update Tuesday Aug 2
 Brent Allen Fotsell who was allegedly standing outside U.S. Rep. Pramila Jayapal's home and yelling expletives while armed with a pistol July 11 pleaded not guilty Tuesday.
A King County Superior Court judge set his bail at $150,000 during Forsell's arraignment hearing.
Original post
The King County Prosecuting Attorney's office has filed formal charging documents against Brent Allen Forsell in an incident in which he was arrested outside the Arbor Heights home of Representative Pramila Jayapal on July 9. He's been charged with Felony Stalking.
Count 1 Felony Stalking

That the defendant BRETT ALLEN FORSELL in King County, Washington, on or about July 9, 2022, did, without lawful authority, intentionally and repeatedly harass or follow Pramila Jayapal; and Pramila Jayapal was reasonably placed in fear that the defendant intended to injure Pramila Jayapal, (A) or another person, or (B) property of Pramila Jayapal, (c) or property of another person; and the defendant either (i) intended to frighten, intimidate, or harass Pramila Jayapal, or (ii) knew or reasonably should have known that she was afraid, intimidated, or harassed even if the defendant did not intend to place Pramila Jayapal in fear or intimidate or harass Pramila Jayapal; and either (d) the defendant was armed with a deadly weapon while stalking Pramila Jayapal; or (e) Pramila Jayapal is or was a law enforcement officer, judge, juror, attorney, victim advocate, legislator, community corrections officer, court employee, court clerk, or courthouse facilitator, and the defendant stalked her to retaliate against her for an act the victim performed during the course of official duties, or to influence the victim's performance of official duties;

Contrary to RCW 9A.46.110(1), (5)(b), and against the peace and dignity of the State of Washington.
Forsell is currently in jail and is being held with a $500,000 bail, the Prosecuting Attorney's office saying "the bail of the defendant in the amount of $500,000.00, cash or approved surety bond; and no contact direct or indirect with Pramila Jayapal. The no contact order issued at the time of first appearance remains in effect until arraignment. The Order to Surrender Weapons issued at the time of first appearance remains in effect until arraignment. If bail posted, defendant shall be on Electronic Homes Monitoring (EHM) with GPS monitoring, no alcohol and alcohol monitoring, and follow Conditions of Conduct.
Class C felony stalking charges are punishable by up to 5 years in jail and a $10,000 fine could be imposed if the following applies:
There has been a prior conviction for harassing the victim or a member of the victim's family or household.
The stalking violates a protection order that protects the victim.
The defendant has a prior conviction for stalking another person.
The defendant was in possession of a deadly weapon during the stalking.
The victim's job is related to the legal system and the stalking was done in retaliation for an act done while in the official capacity of job duties.
The victim is a witness in a court proceeding and the stalking was done in retaliation for witness testimony.