Night Out brings neighbors together again; Photos from readers show the fun
Night Out brings neighbors together again; Photos from readers show the fun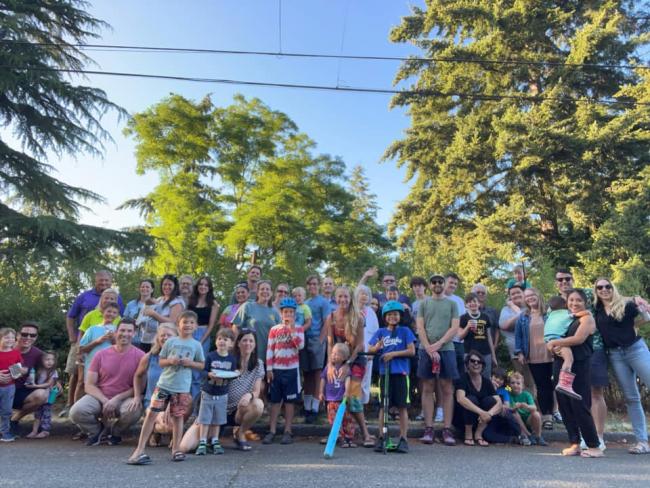 Wed, 08/03/2022
The National Night Out on Aug. 2 proved that you can't keep a good tradition down as neighbors across the nation and in West Seattle, and across the city gathered in the street to share pot luck dishes and get acquainted.
The event was interrupted like many things by COVID but it's back again and was lucky to have a warm clear night for the purpose.
WestSide Seattle asked some of our West Seattle neighbors to share photos of their gatherings and here they are. Thanks everyone for sharing y
If you have a great group shot of your event please send it to WestSeattle@robinsonnews.com and we will add it to this story. Photographer name and neighborhood name (like an intersection) please.