UPDATE: Water main break at 24th SW and SW Kenyon
UPDATE: Water main break at 24th SW and SW Kenyon
Water break now under control most water now restored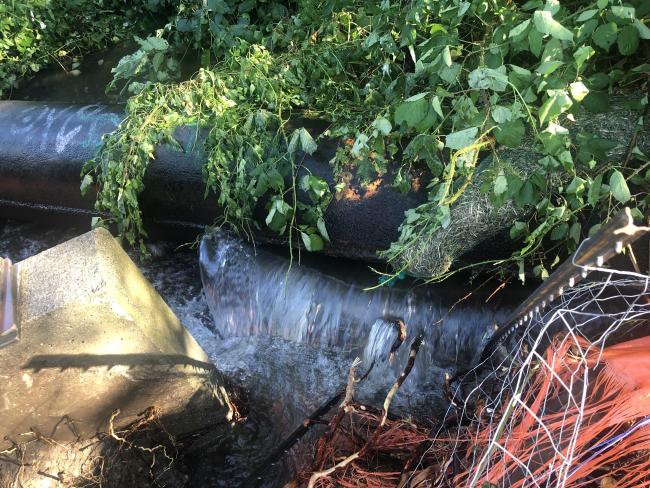 Mon, 08/15/2022
Update 9:10pm
Seattle Public Utilities said via Twitter: "Seattle Public Utilities (SPU) has restored service to most if not all of the customers in West Seattle who were without water late Monday afternoon. A 24-inch water main break at SW Kenyon and 24th Ave SW caused hundreds of customers to temporarily lose service. If customers experience temporary water discoloration as their service is restored, we recommend they wait until it clears before drinking it. They can run the cold water for a few minutes to see if it clears. More tips can be found on our website: https://t.co/EVtmiGbq4Y
SPU is working on a plan to repair the 24-inch water main. We don't know what caused the break but are looking into it."
The workers at the scene noted that the steel pipe must be welded to be repaired. They said normally a concrete pipe can be cut and a sleeve installed that is then sealed, but this pipe, one several mains that serve the area must be repaired in place.
Several apartments in the Westhaven complex suffered a lot of water damage with the contents completely ruined. 
The water flowed directly into Longfellow Creek but there was no word on whether there was any environmental disturbance to the creek or surrounding area.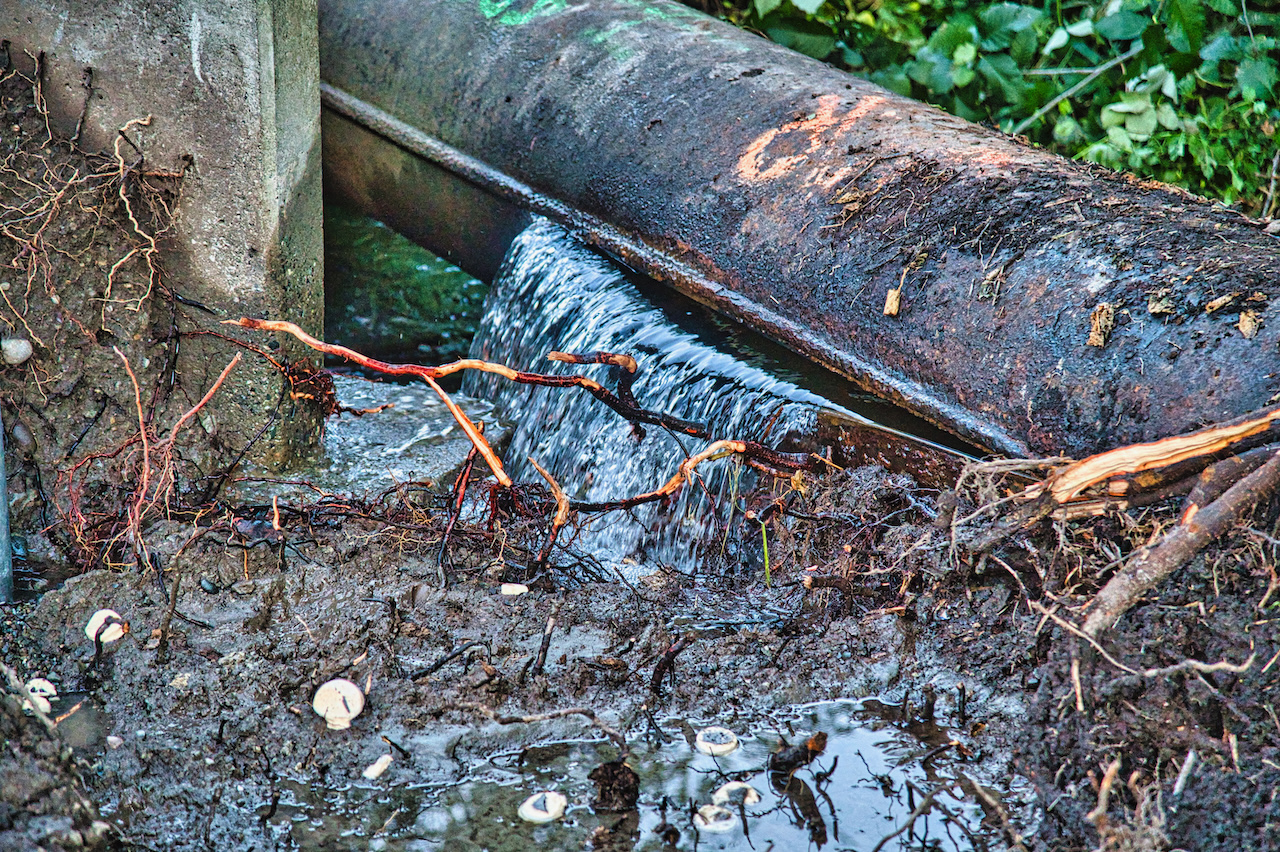 Update 5:40pm
Construction crews were working to build a footbridge over Longfellow Creek when an old 24 inch steel water main broke, flooding the immediate area. The main, they said they were told by neighbors had been leaking for some time. When it burst, it "made a very loud noise" said one neighbor. The Seattle Public Utilities outage map says the water should be restored by approximately 10pm.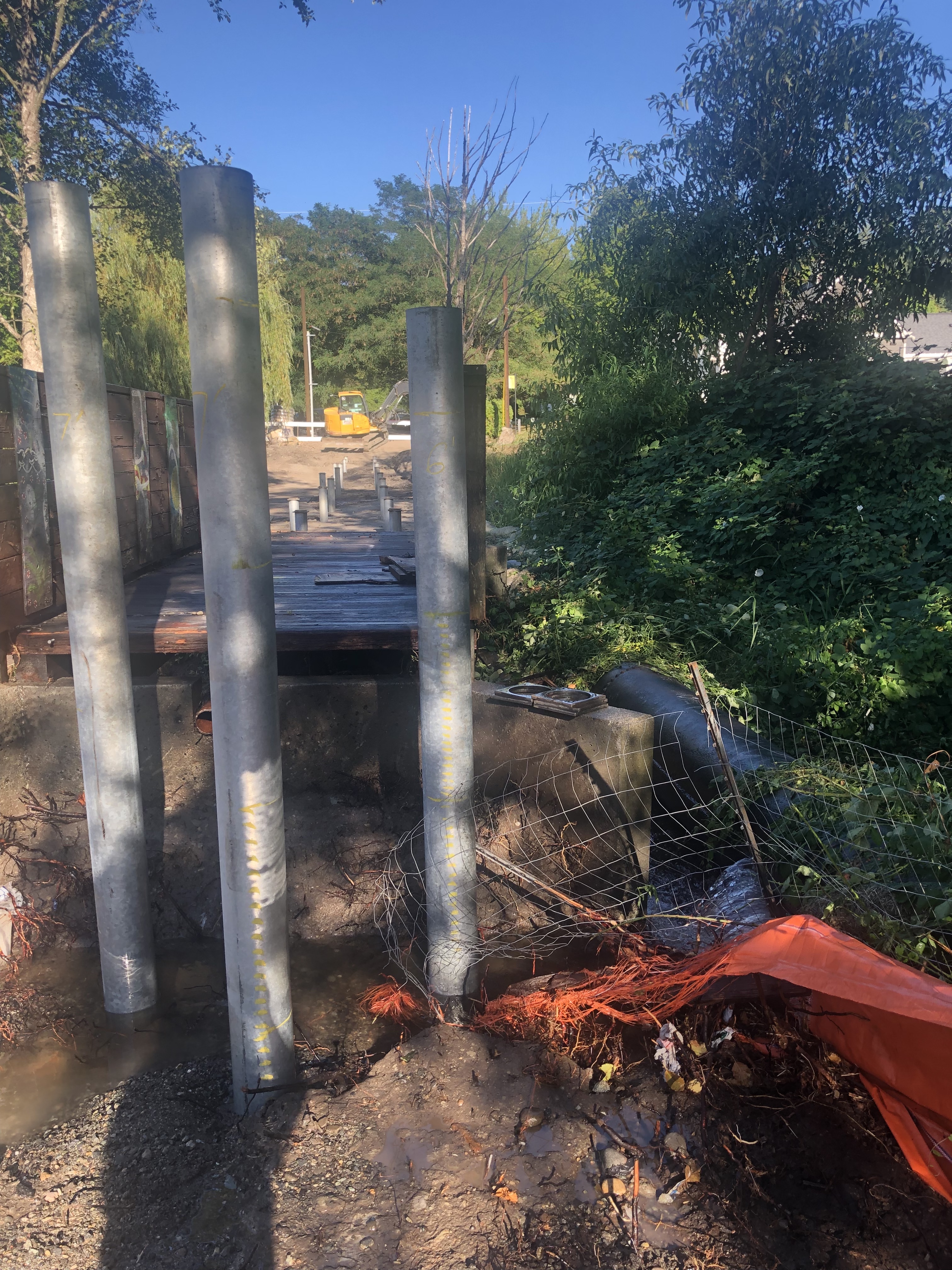 Update:5:22
The water appears to be dropping in pressure as crews attempt to determine where and why the break occurred. Still no estimated time of restoration
Original post
Water outages are reported across West Seattle on Monday Aug. 14 with reports from 35th and Othello, 29th and Holden and elsewhere coming in. It began around 4:20pm
The cause is a break at 24th SW and SW Kenyon at a construction site. Our crew reports that the "sound is louder than the ocean."  Construction workers at the scene say no work was being done in the immediate area of the water gushing into the air.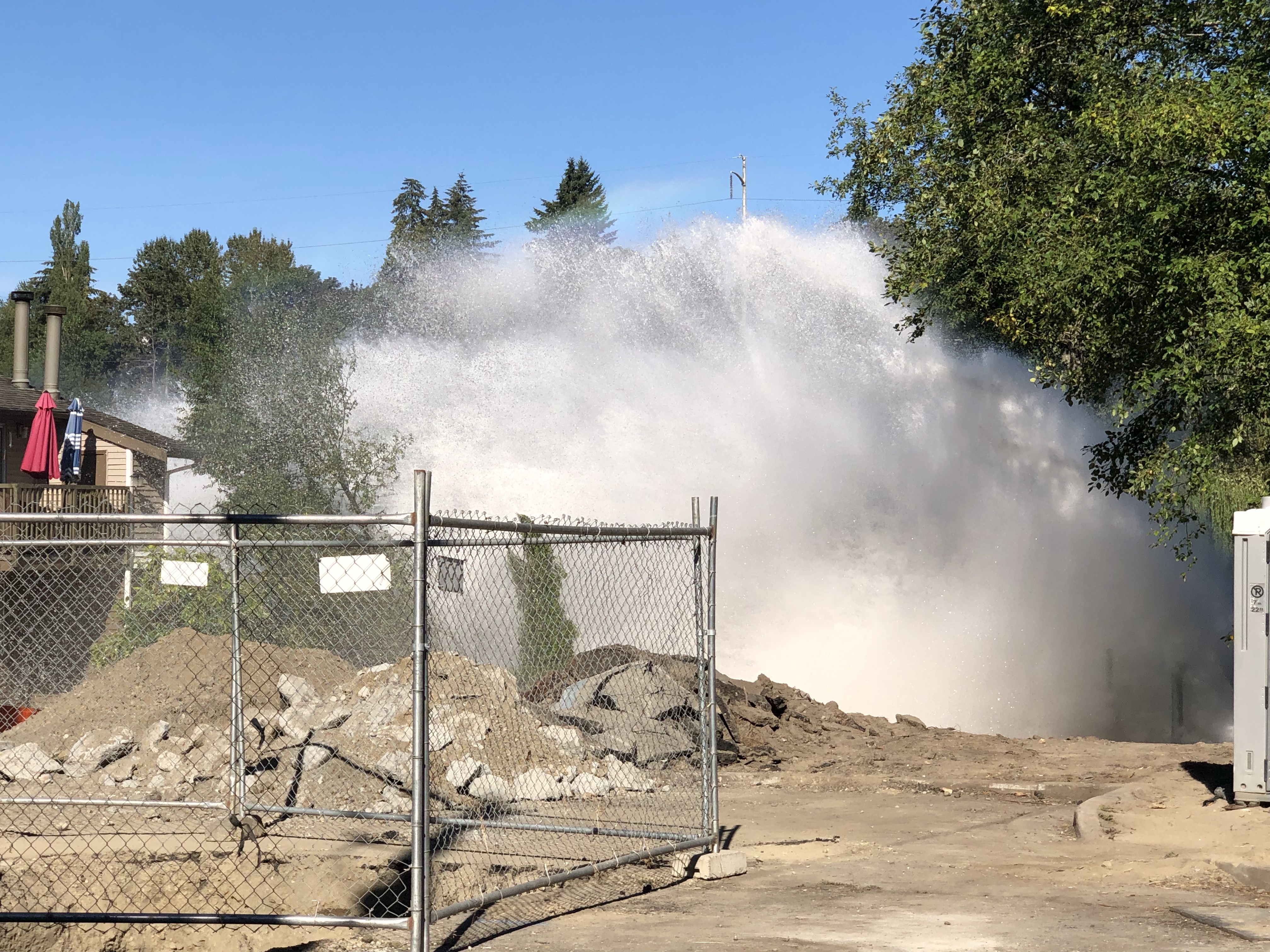 The Seattle Public Utilities water outages map shows no outages currently either planned or emergency but that may change.
https://www.seattle.gov/utilities/neighborhood-projects/water-outages
Attempts to reach SPU via phone have been unsuccessful.
We are investigating and will update. Two crews are on hand and are attempting to turn of the water and then work backward to determine what can be turned back on. No time of restoration is available yet.