Defy Summer Bash is a party inside the White Center Block Party
Defy Summer Bash is a party inside the White Center Block Party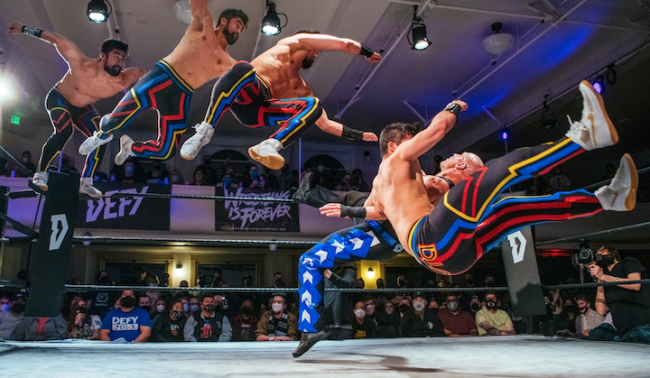 Fri, 08/19/2022
A first for White Center, the Defy Summer Bash presented by Lariat Bar as part of White Center Block Party is set to happen from 1pm-3:30 & 4:30-6pm
Wrestlers participating in an outdoor ring are the tag team C4 (Cody Chun & Guillermo Rosas) located directly outside Lariat Bar on 16th SW inside the Beer Garden.
If you want get a taste of what this is all about visit:
All ages will be able to experience it outside the beer garden. The Wrestlers will be signing autographs and selling merchandise too. 
More information will announced soon.