"Reunited" T-shirts now on sale to commemorate reopening of the West Seattle Bridge
"Reunited" T-shirts now on sale to commemorate reopening of the West Seattle Bridge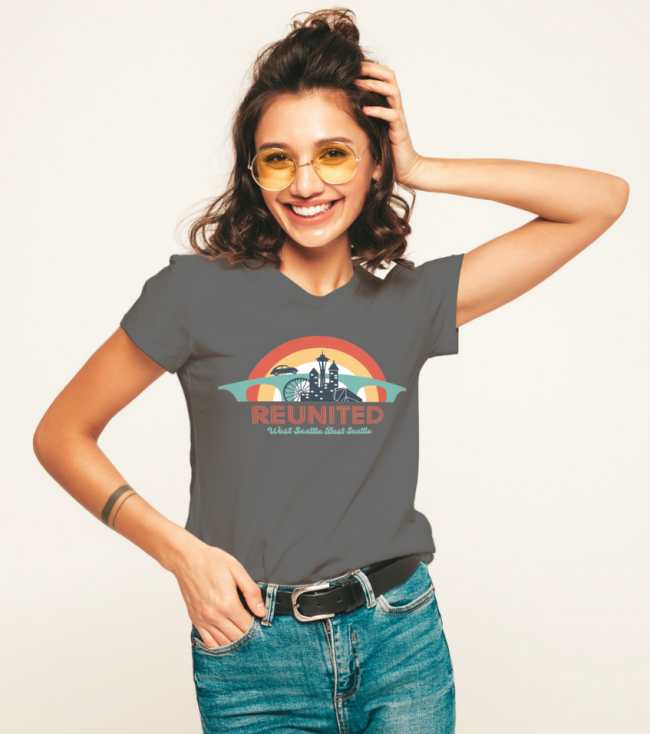 Tue, 08/23/2022
By the time the West Seattle Bridge finally reopens on Sept. 18, it will have been 909 days of no access.
For almost everyone in West Seattle it has meant major changes in how we get around, do business, find goods and services and more. 
To say the reopening represents a collective sigh of relief is an understatement. It's a reunification of Seattle's biggest neighborhood with the rest of the city and that's worth not only being happy about it but commemorating it with a special T-shirt to mark the occasion.
Developed by a group of dedicated local volunteers and designed by Susie Perry who won the design contest, the design depicts the bridge and downtown Seattle finally rejoined with the West Seattle peninsula.
Initial deadline to order: Friday August 26th.
But please don't worry, there will be a round 2 of orders beginning after the 11th, until the 25th of September.
After you pre-order, you can pick up your shirts at the Youngstown Cultural Arts Center on 9/9, 9/10, and 9/11 from 11 a.m. - 2 p.m. 
**Proceeds from the shirt sales will go back into the West Seattle community, distributed by two local nonprofit organizations: the West Seattle Junction Association and the West Seattle Chamber of Commerce. The WSJA and WSCC organize year-round community events, business activation events, street safety measures and neighborhood clean-ups.