We Heart West Seattle is a party for the Food Bank at C&P Coffee Sept. 4
We Heart West Seattle is a party for the Food Bank at C&P Coffee Sept. 4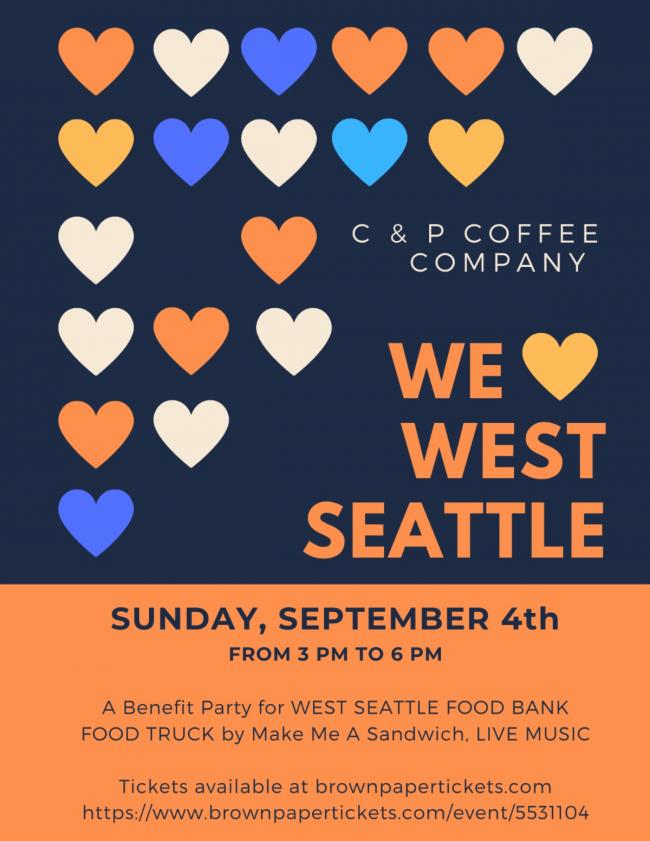 Wed, 08/24/2022
How much do you love West Seattle?  It's the kind of community that fosters a lot of warm feelings and at last there's an event to celebrate that attitude.
We Heart West Seattle at C&P Coffee from 3 to 6pm on Sept 4th is a garden party to benefit the West Seattle Food Bank.
Enjoy an afternoon of live music, delectable sandwiches from the Now Make Me a Sandwich food truck, and celebrate the end of summer with your friends and neighbors!