West Seattle Nursery's owner Marcia Bruno celebrated by her staff
West Seattle Nursery's owner Marcia Bruno celebrated by her staff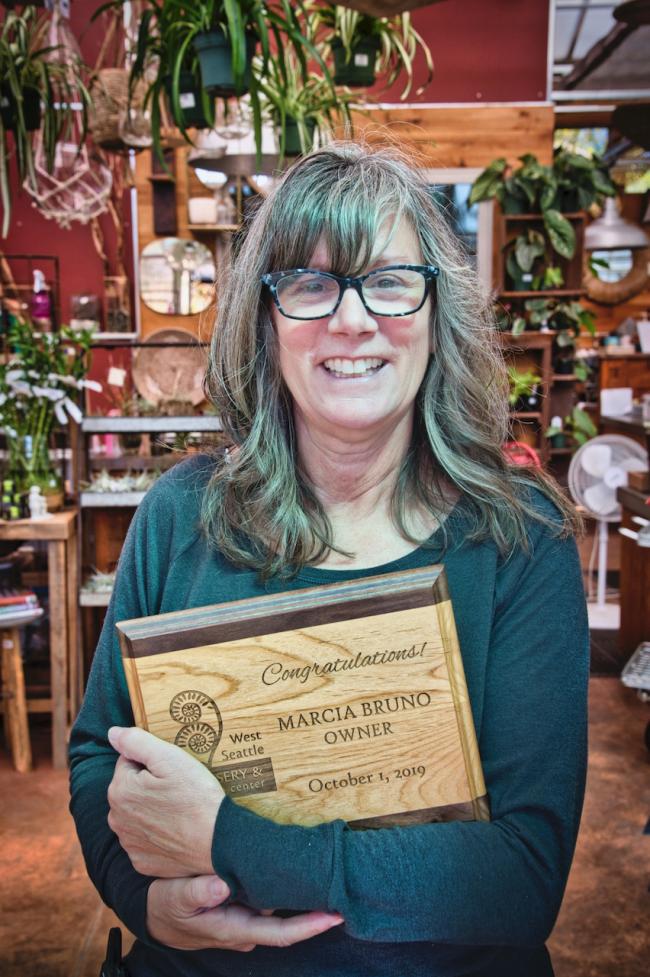 Sun, 08/28/2022
21 years ago Marcia Bruno took a job doing displays at West Seattle Nursery, "just to get out of the house" since she had two young children at the time. The founder, Mark Smith, who retired three years ago, must have seen something in her because upon his retirement she took over. On Sunday Aug. 28 her ownership of the business was announced at an open house. Both the announcement and the well known open house events were delayed by the pandemic. 
The vision for and construction of the greenhouse styled gift shop next to the Nursery (which was once a Herfy's and later a MealMakers restaurant) was led by Bruno. 
Bruno spoke to the people gathered and said of Smith, "He always knew I had the confidence to make something happen when he wasn't sure it could."
She was surprised by her staff with an engraved wooden plaque proclaiming her ownership status.
"A lot of people leave and often come back because this is a fun place to work... and thank you to all our loyal customers," Bruno said.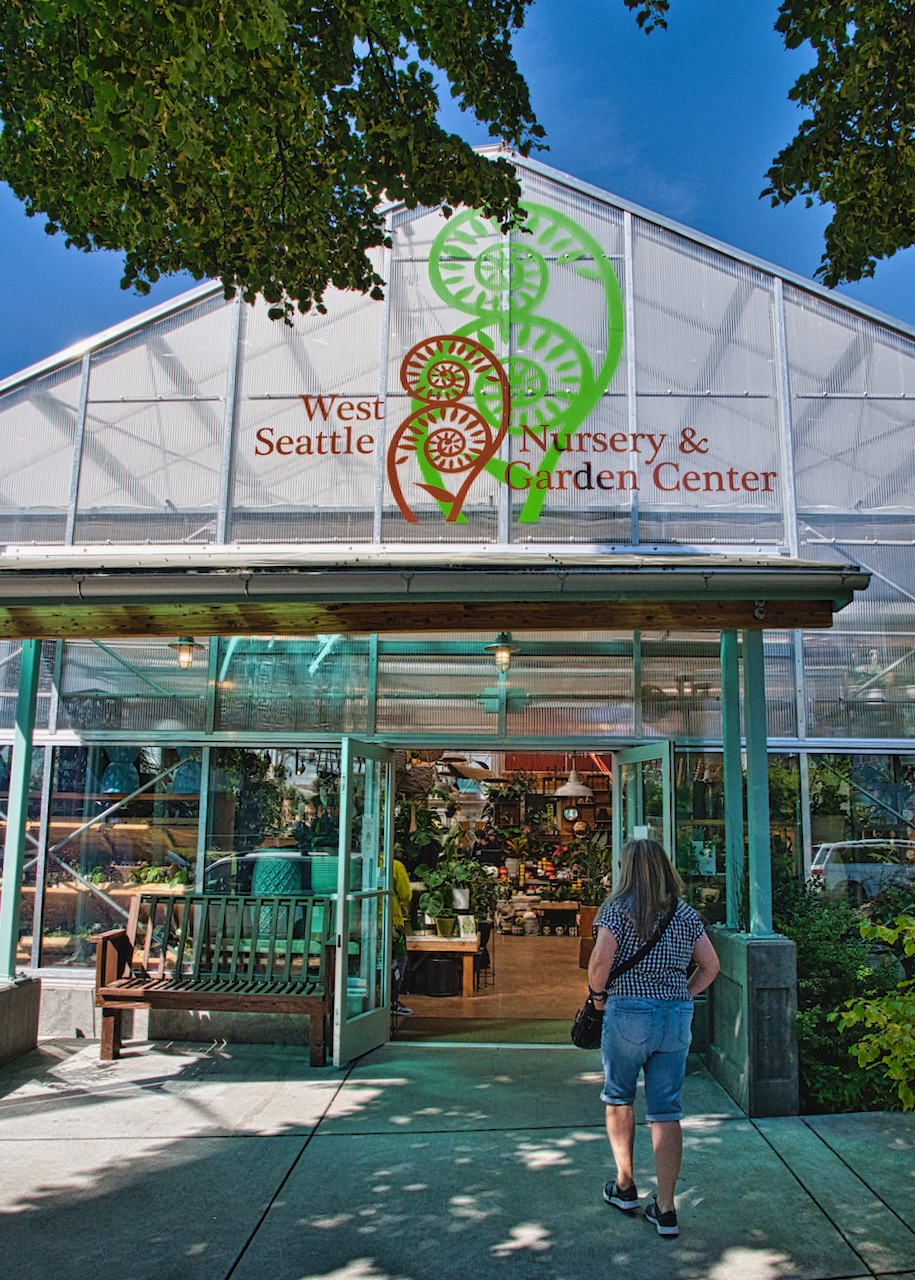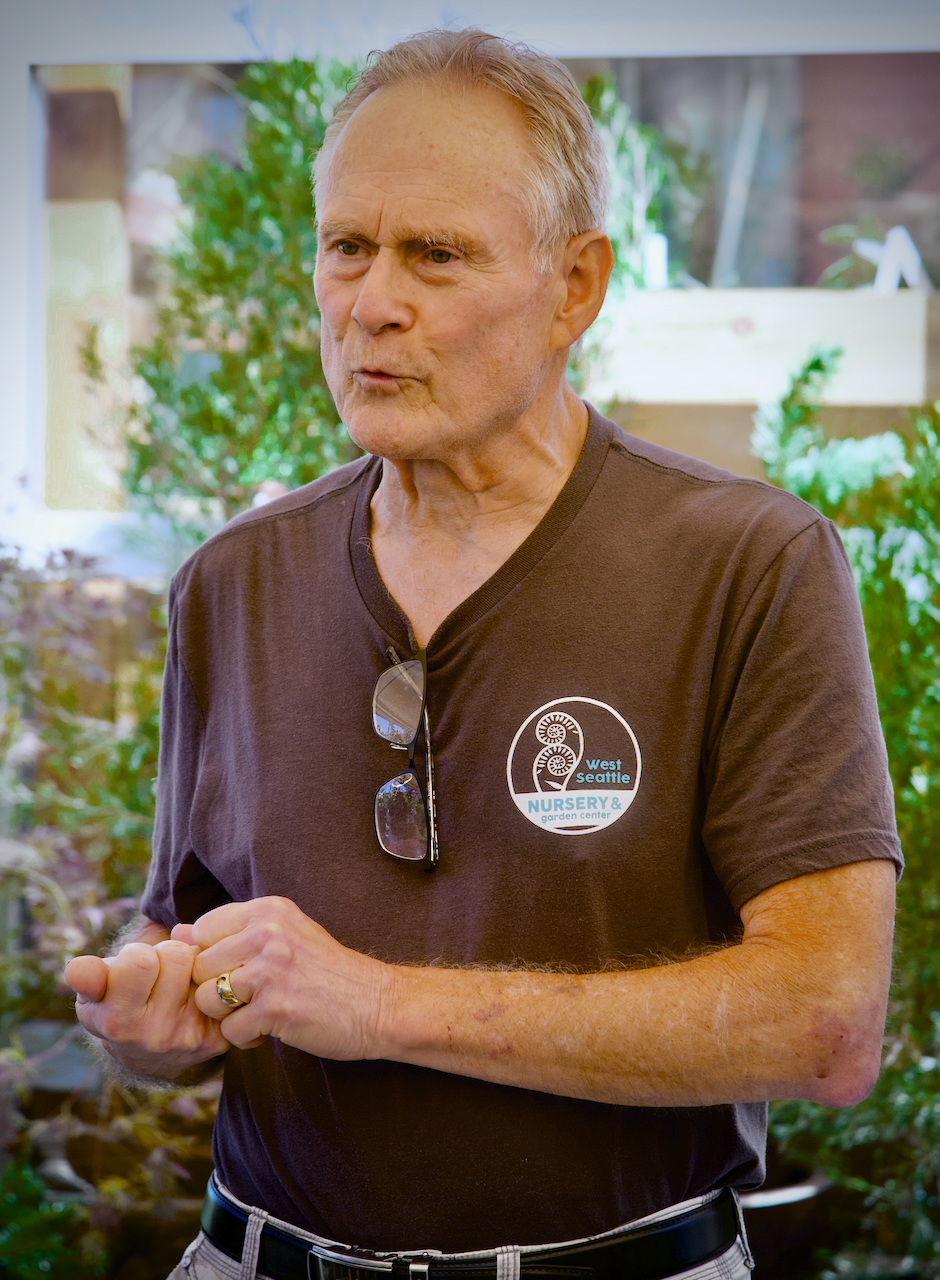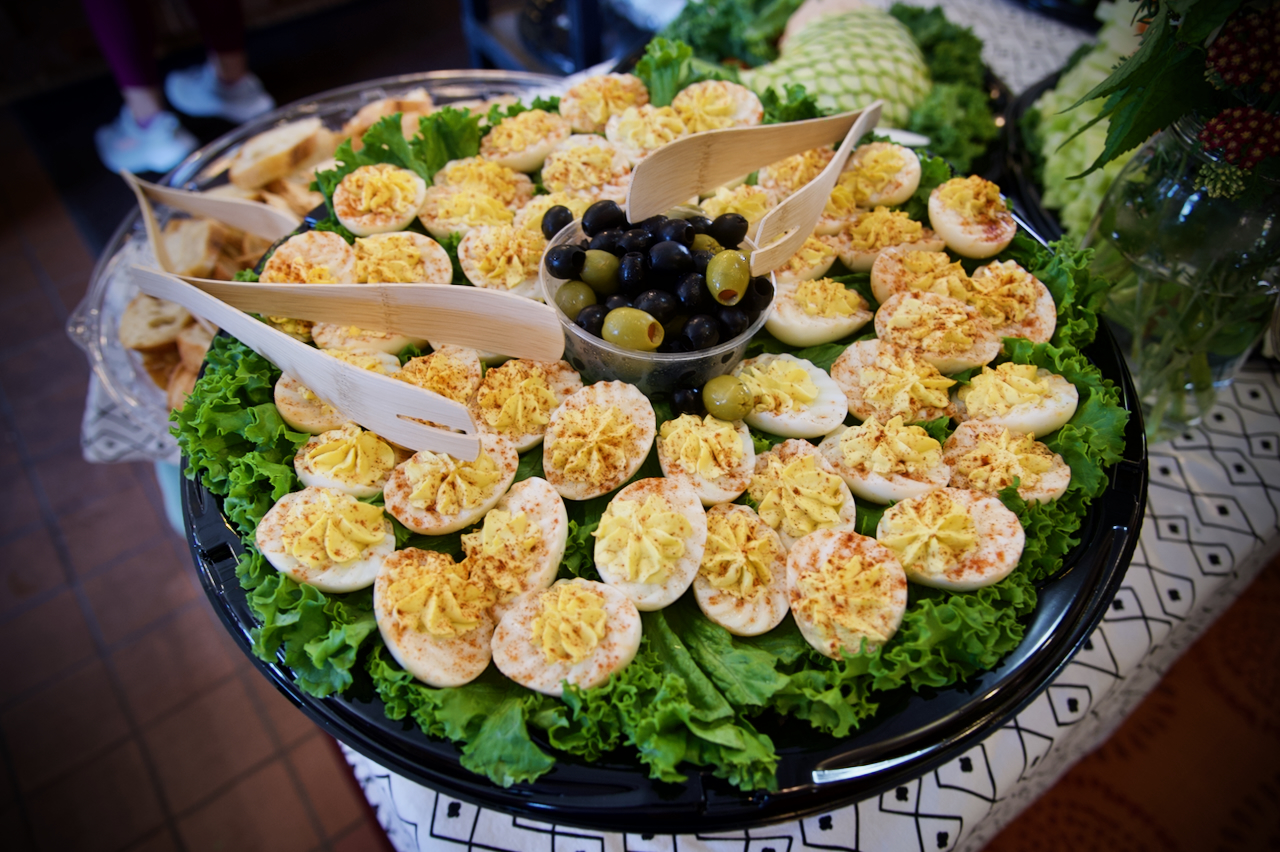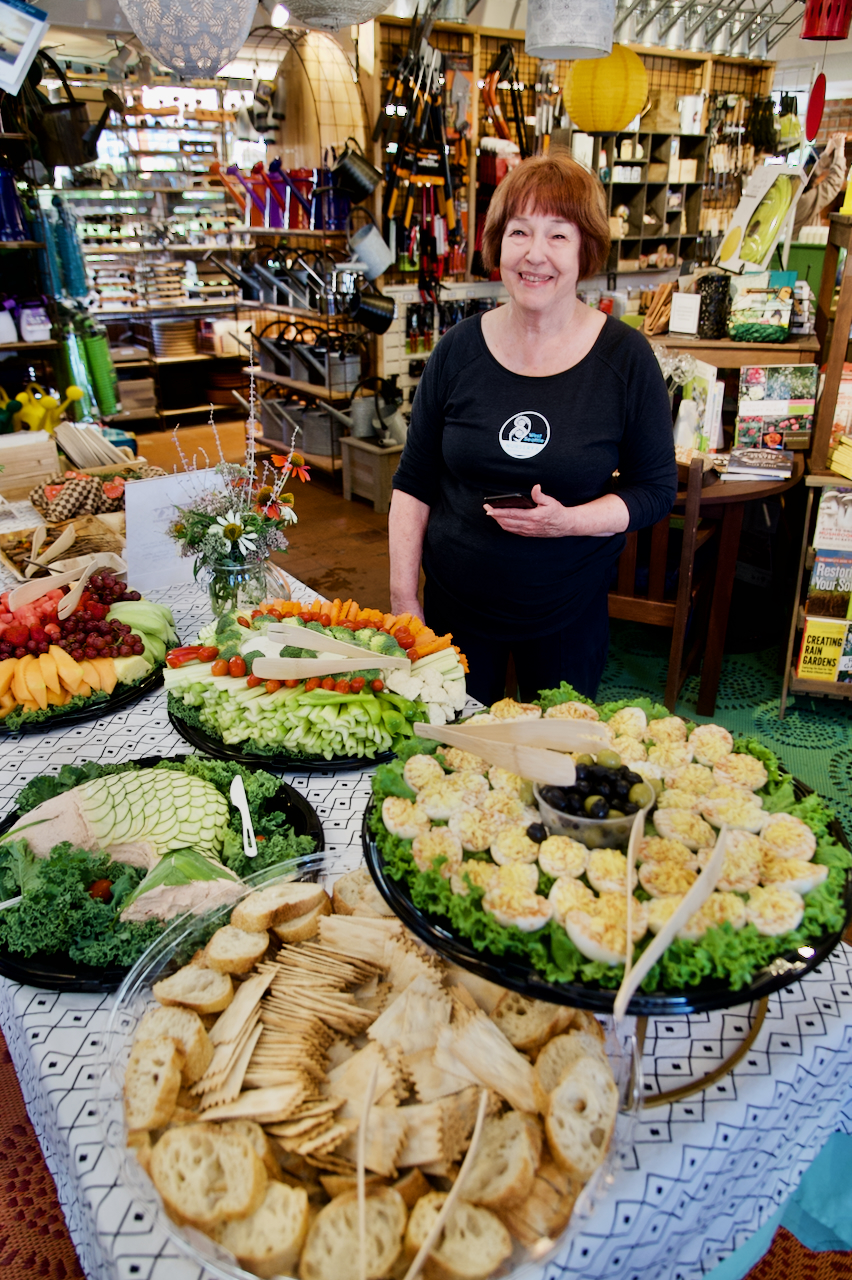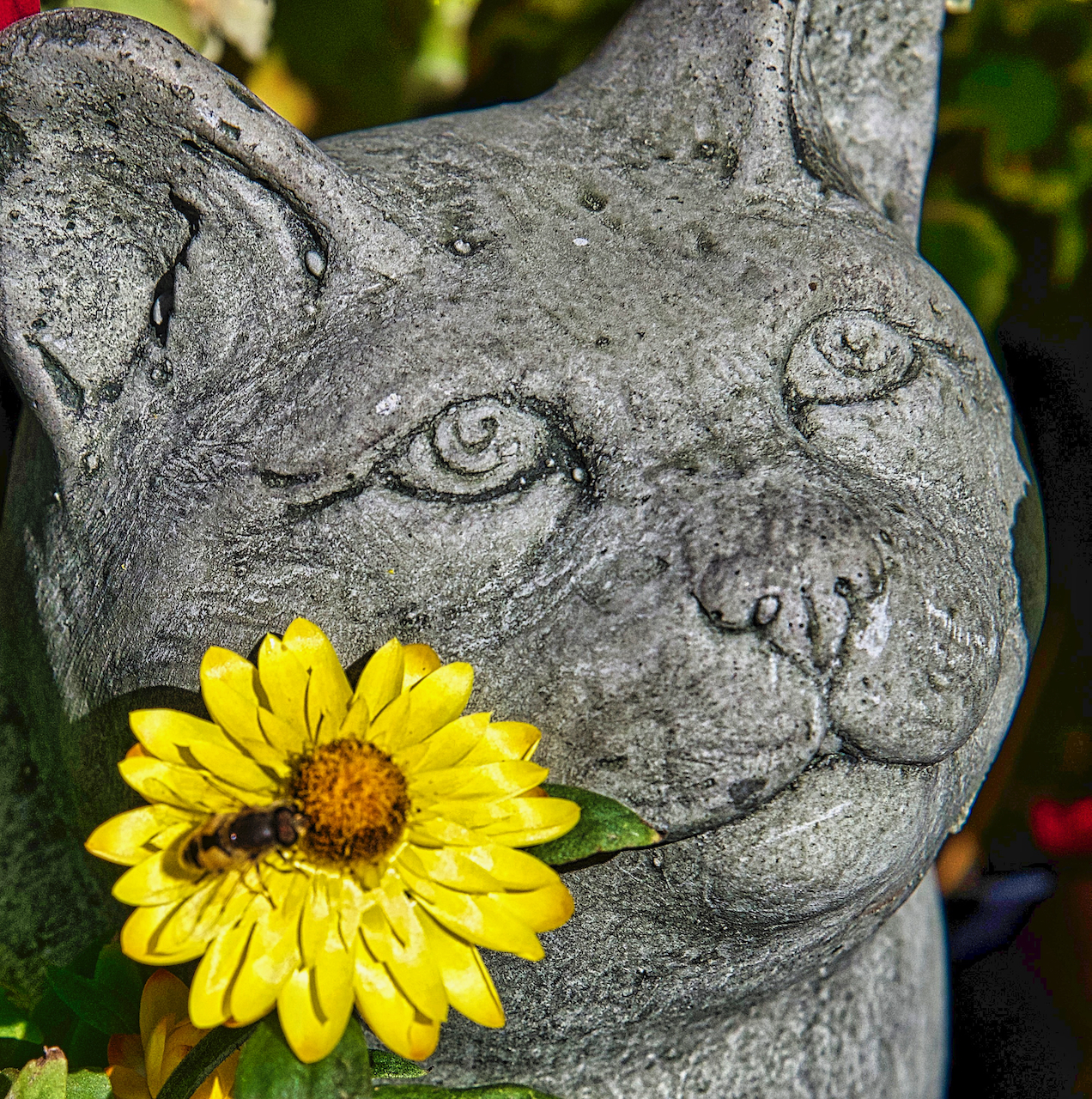 ____________________________
VIDEO; West Seattle's Nursery's Marcia Bruno
video by Patrick Robinson