Score 1 for art; Defaced mural of Chris Cornell is quickly restored
Score 1 for art; Defaced mural of Chris Cornell is quickly restored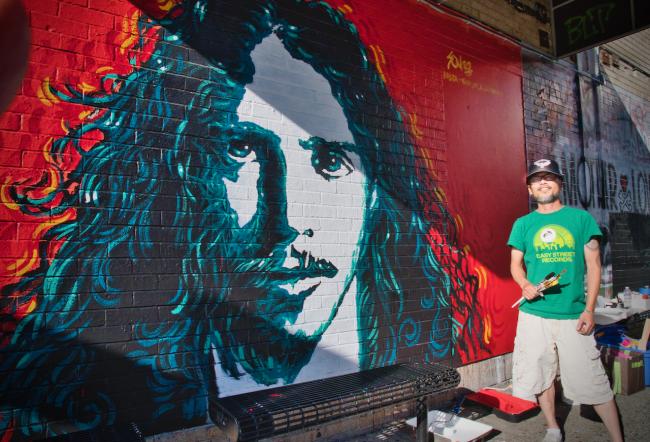 Mon, 09/05/2022
The mural of one time West Seattle resident and lead singer of Soundgarden, Chris Cornell  that graced the southern wall of Easy Street Records was defaced by unknown persons on Sunday Sept. 4.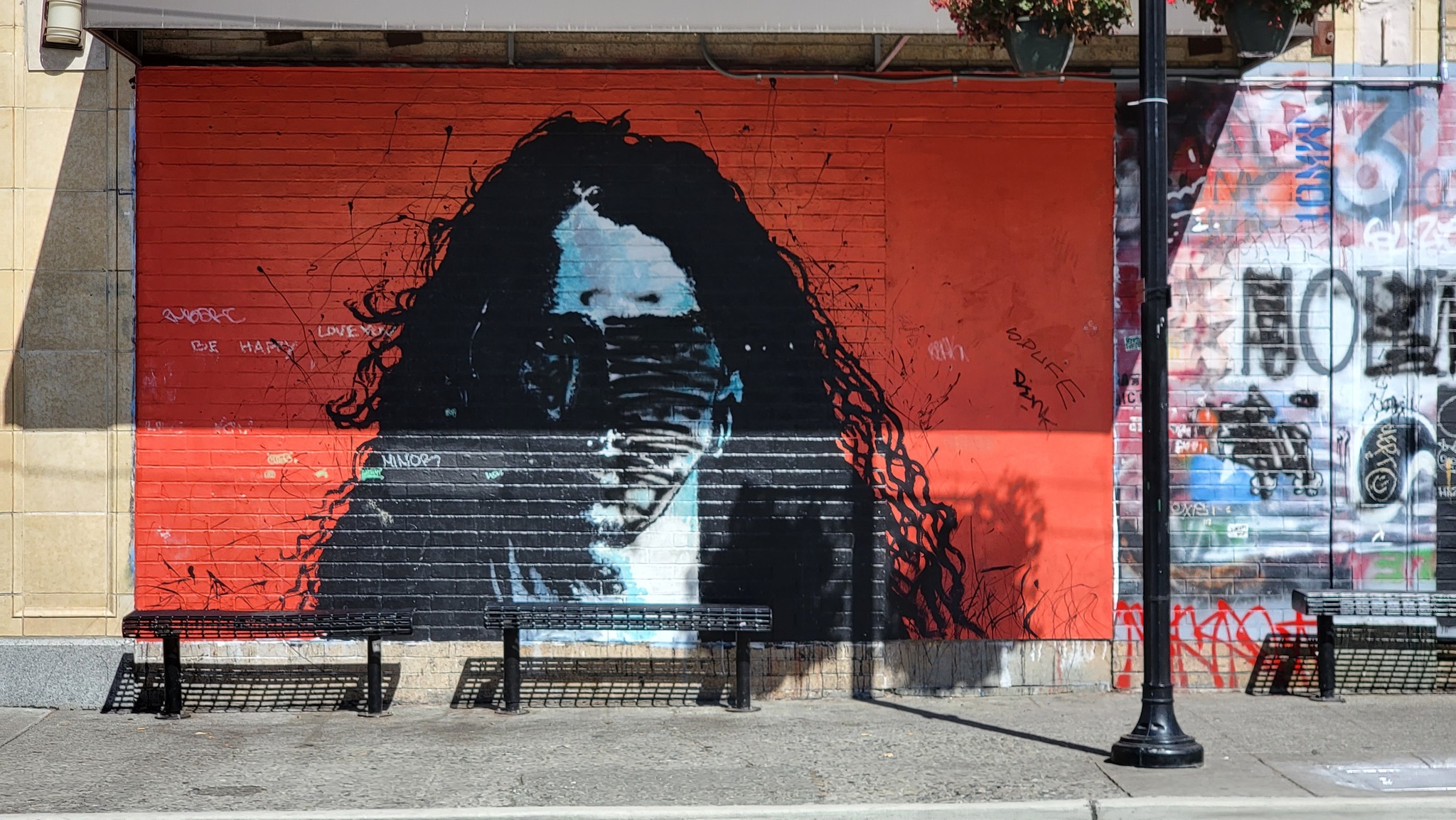 The West Seattle community took it personally and word went out to the original artist Son Duong. He lives in Monroe and has been doing murals for six years. When he heard it was damaged he said to himself, "I gotta re-.do it." and his daughter urged him too, "Don't worry about the money you have to re-do it."
"The good thing is" Duong explained, "It made me want to go back and do something better." This time around he added teal to the image which was originally painted by projecting a photo on to the wall. The original was just black and white against a red background. The photo projected was from an album cover.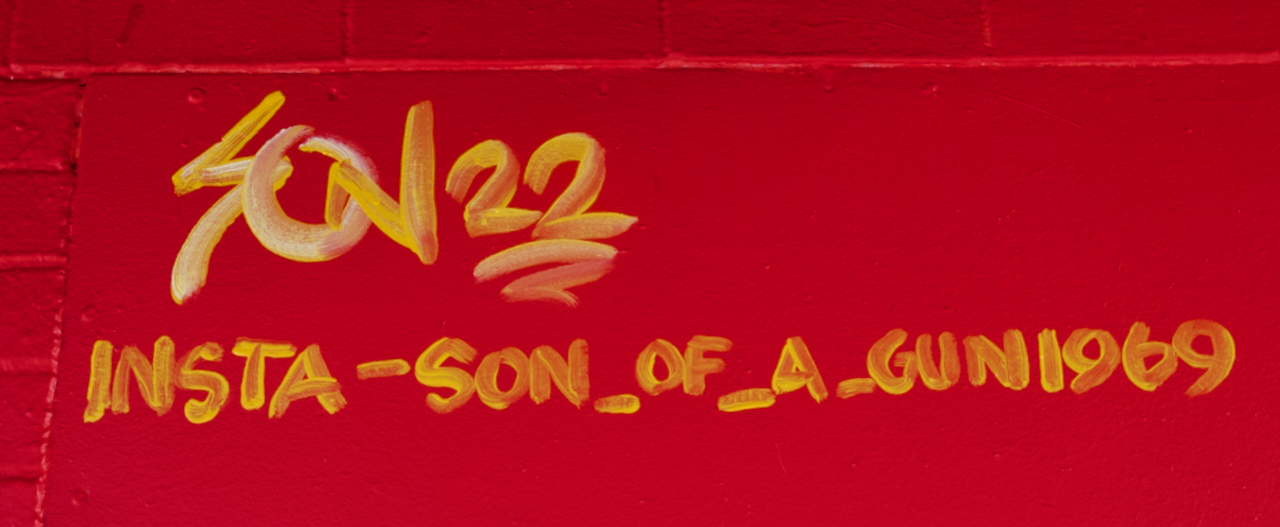 The mural next to it was damaged as well and was about Mother Love Bone. Duong only cleaned up the words leaving the other restoration to a different artist who did that work.
Cornell must have been a target for the people who did it since the signal switch box at Alaska Street and 35th SW was also defaced. That painting was done by West Seattle artist Desmond Hansen.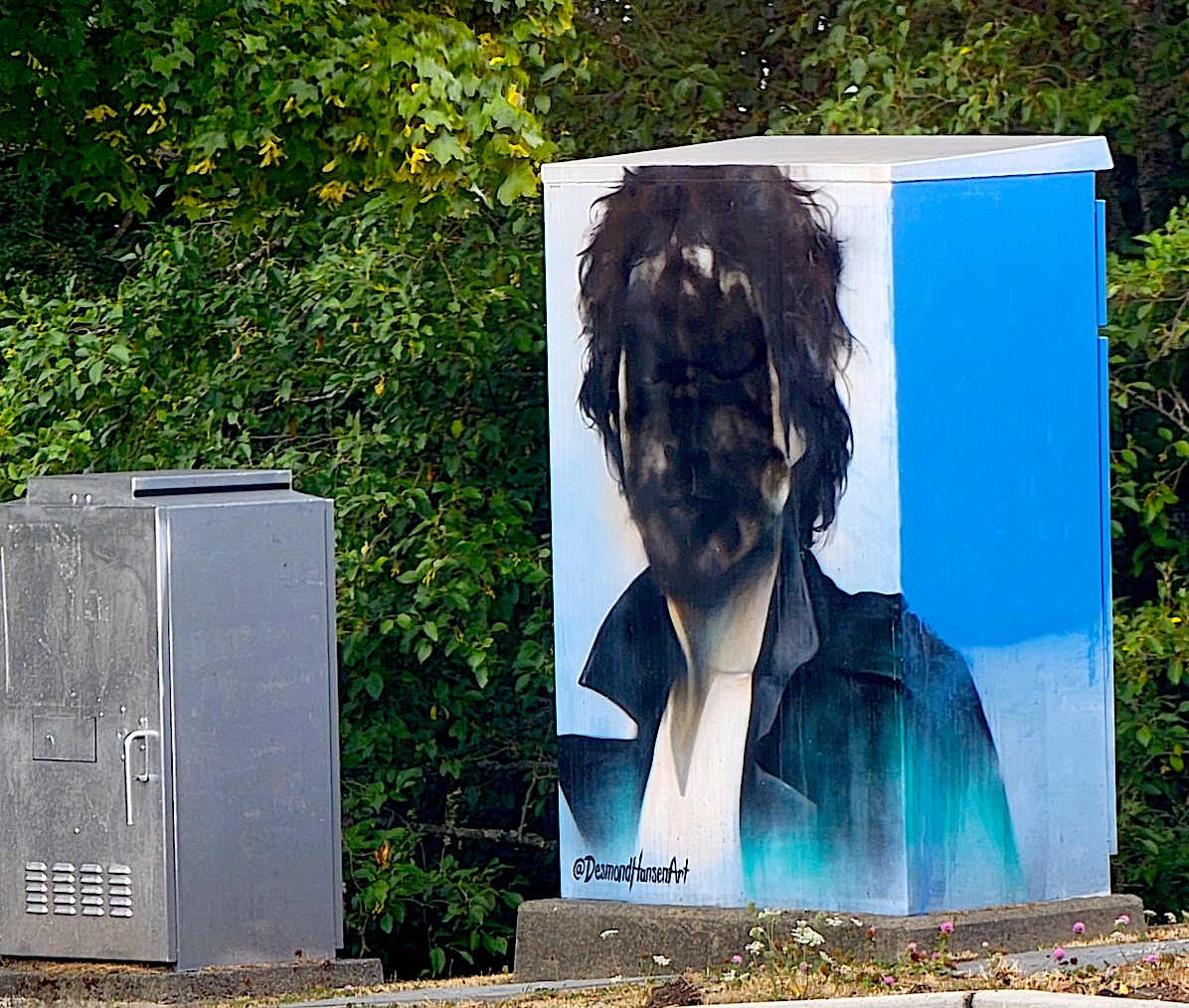 There's no word as to whether he will restore it as yet. Previously one of his paintings of George Floyd in White Center was defaced multiple times. Hansen did restore that one several times.