SDOT conducted load testing on the West Seattle Bridge
SDOT conducted load testing on the West Seattle Bridge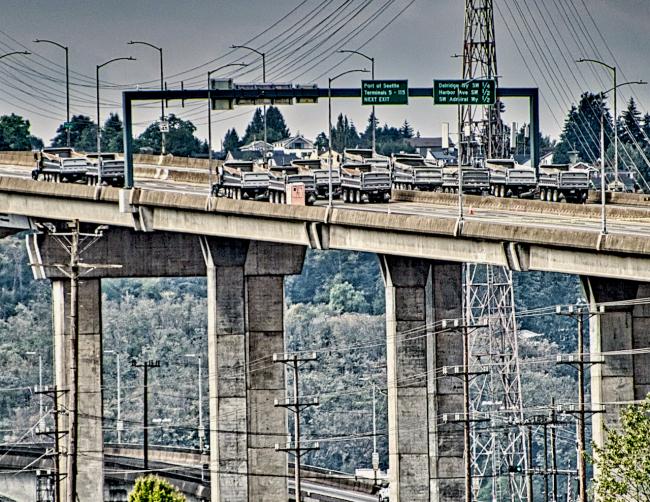 Tue, 09/13/2022
The Seattle Department of Transportation conducted some load testing on the West Seattle Bridge today ahead of the scheduled re-opening of the bridge Sunday morning Sept. 18. 
A press conference about the bridge is set to take place on Sept. 16  on Harbor Island with Senator Maria Cantwell and other elected officials in attendance.
The load test on Tuesday involved driving up to a dozen specialized heavy trucks over the bridge and measuring how the structure responds. Each truck weighs up to 80,000 pounds.  
The biggest load the bridge supports is the weight of the structure itself. The added weight of cars, trucks, and buses is comparatively smaller, or about 20 percent of the total load. When SDOT conducts live load testing on the bridge, they account for that traffic weight.  
In a sense, load testing has already been occurring for several months now as SDOT's intelligent monitoring system has been continuously recording data from the bridge 24/7. The bridge has responded as predicted according to SDOT throughout the repair process, as well as in response to changing weather conditions from the hottest days of summer to the coldest nights this past winter without showing any cause for concern. This ongoing stream of positive data under various extreme conditions gives adds to a sense of confidence that all tests will go according to plan.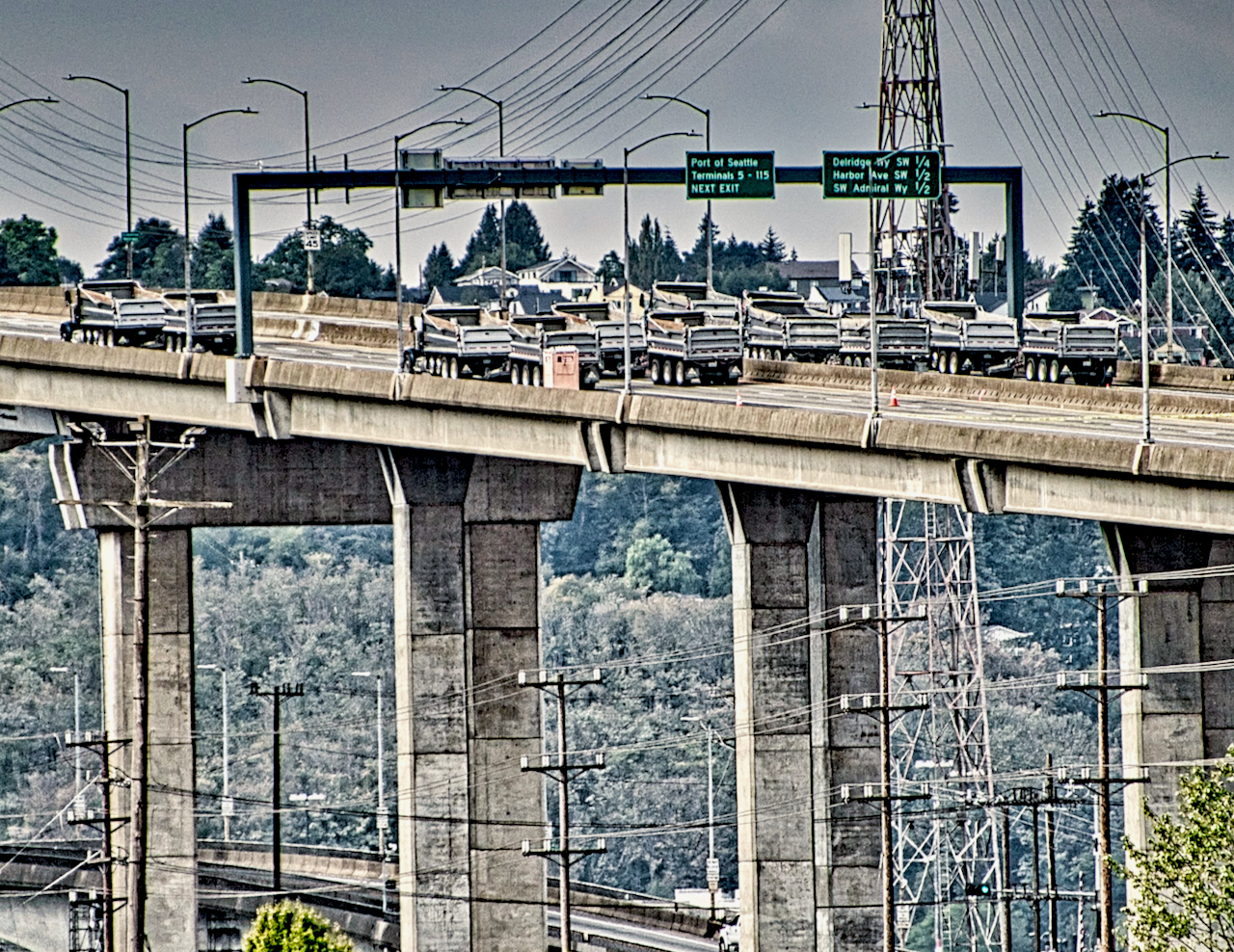 ___________________________
VIDEO: Load testing the West Seattle Bridge
Seattle Department of Transportation